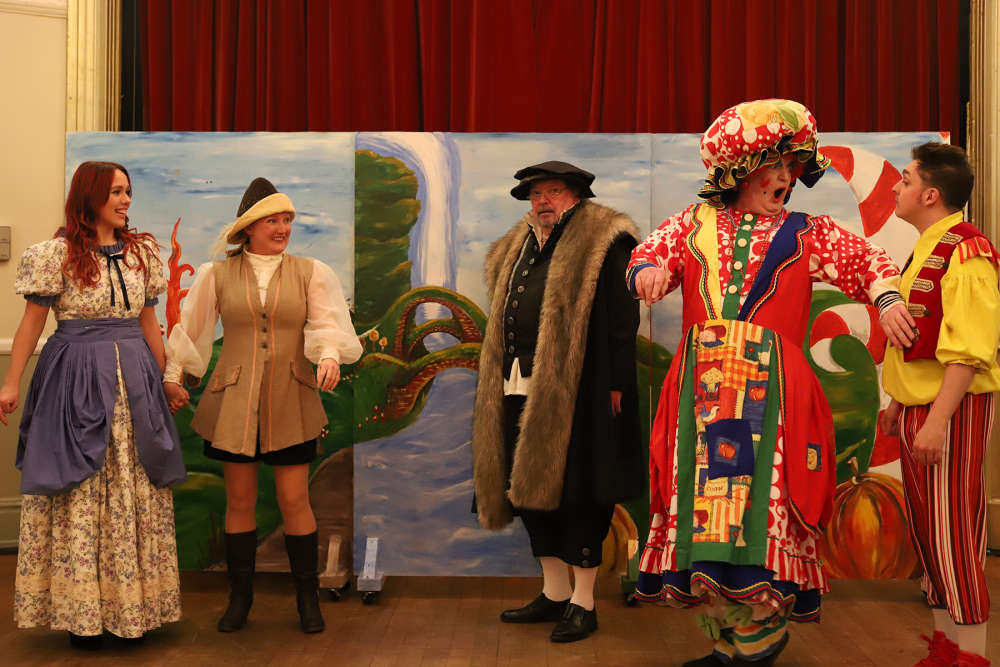 A new panto, entitled 'Once Upon A Jack and Jill' and produced by Failsworth-based singing and dancing academy Ruby Slippers, has been adapted for the stage following a highly successful school tour. 
The totally original production has just toured Oldham, Tameside and Glossopdale primary and secondary schools, performed by a small but talented troupe of local actors.
The panto has been written by Mike Lawlor, who has many years of experience playing The Dame across local theatres for literally decades and who will be a familiar face to many.
Now Mike has adapted the showstopper for the stage and youngsters from Ruby Slippers will be taking part when the curtains go up on the panto this month.
The production received rave reviews from local schools where it has been performed in the countdown to Christmas.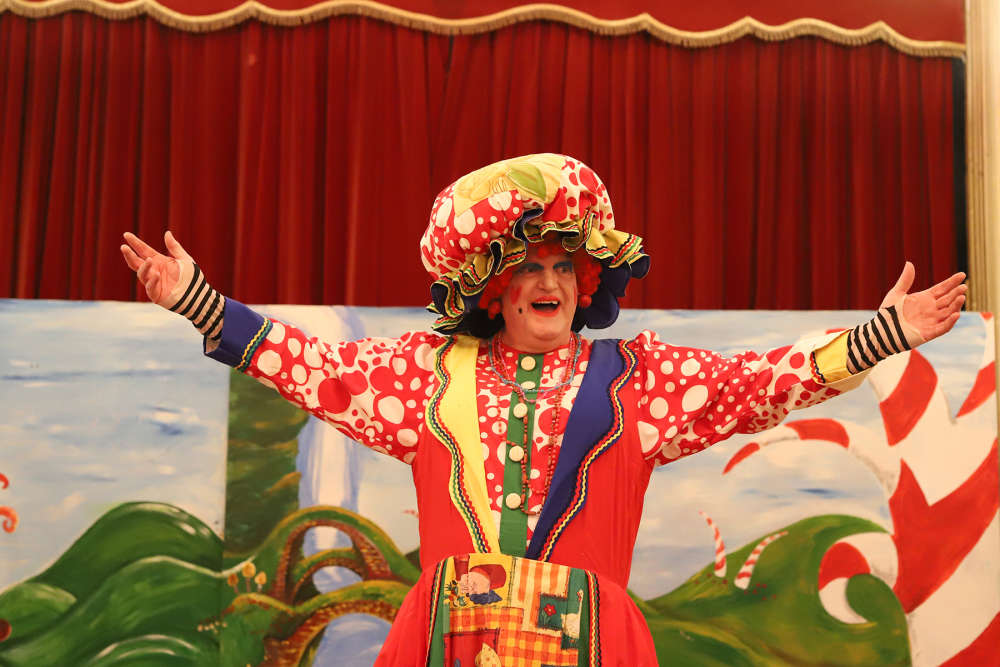 Jo Bell has produced the panto and runs the Ruby Slippers Drama Academy, being a teacher and actor herself and being involved in Theatre in Education, running workshops for numerous schools.
It was one of those schools that asked Jo about the possibility of staging a panto and so this newest production was created.
Mike had initially penned the panto during lockdown as a Zoom production with the aim that certain elements could be filmed on stage at Marple's Carver Theatre.
However, changing restrictions back then meant that sadly the curtains remained closed on the project.
But Jo had previously been in touch with Mike before the pandemic to ask if he had ever written a panto specifically for educational purposes - and before the dust had even settled on Mike's new panto script it quickly became 'Once Upon A Jack and Jill' and the basis for the educational production.
Being for educational purposes the school production was a celebration of pantomime rather than an actual story, with gags, well known sketches and stock characters including the Dame and Silly Billy, a baddie (The Baron), two knockabouts, a fairy and Principal Girl and Principal Boy.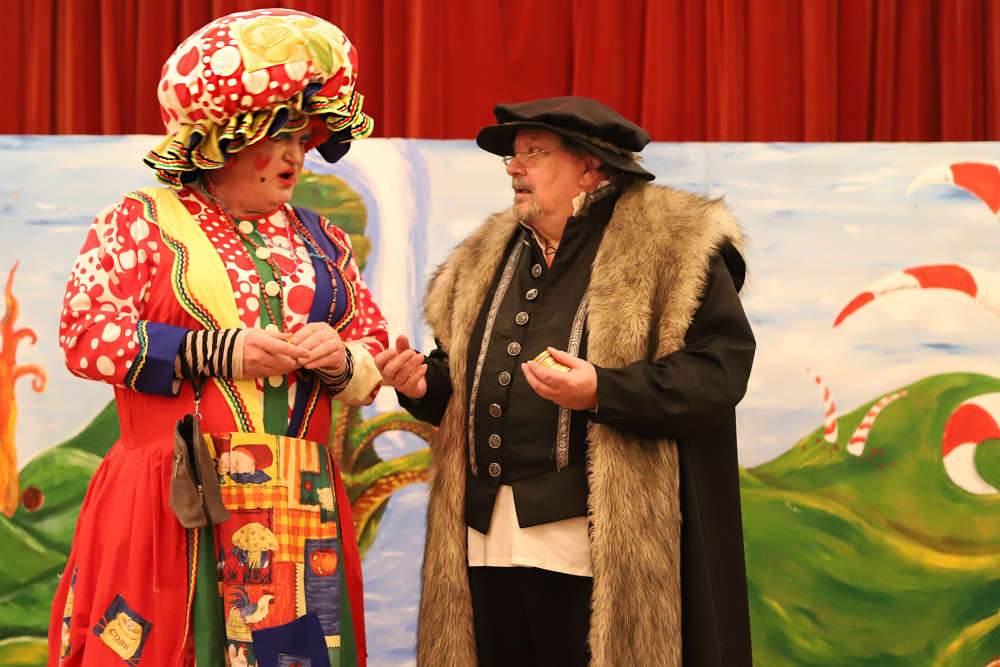 Mike explains: "All the elements are there with those characters to work the pantomime magic that you need. And the joy of pantomime is to bring everyone together to have a good time and to join in."
He says he is incredibly proud to have taken part in the school tour and hopes to be able to do the same again next panto season.
"It's all about the kids and bringing true panto back," he said.
Jo added: "Some schools have already asked to book us for next year. They have been fantastic audiences and we couldn't have asked for anything more."
But it doesn't stop there – oh no it doesn't!
For the newly adapted stage version comes to Ashton's Hurst Community Centre for three performances only on Saturday, January 22 (2pm and 7pm) and Sunday, January 23 (2pm).
For tickets visit www.ticketsource.co.uk/ruby-slippers-jack-jill or you can call 07874 141552 or 0161 3709886.