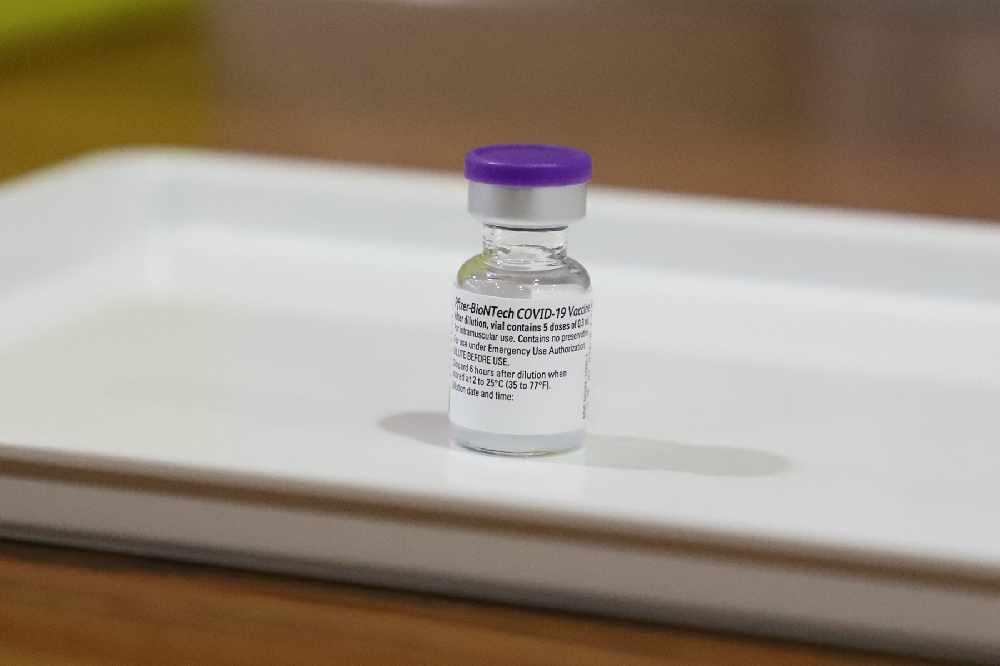 An expecting mum in Tameside has shared her relief in getting fully vaccinated against coronavirus whilst pregnant.
Rebecca Hutton, 36, from Ashton, had her first and second jabs in Bramhall and Ashton respectively and did a lot of research into when would be safest for her to have them.
The Greater Manchester public servant was hesitant when thinking about having the vaccine.
Rebecca said: "Initially I wanted to wait until after I'd given birth to have the vaccine, however I read reports that if I caught Covid during my third trimester, it could lead to having the baby prematurely or potentially a stillbirth.
"I didn't want to risk this so even though I had drastically reduced the amount of social contact I had with others, I still wanted to offer the best protection to me and my baby."
Once Rebecca arrived at the site for her first vaccination, the staff there were able to put her mind at ease and helped her decide to proceed with getting the vaccine.
She said: "I was still uncertain when I arrived at the vaccination site so I mentioned this to the person checking me in. She was great and got an on-site doctor to come over and have a chat with me about any concerns I had."
Having a first dose at 25 weeks pregnant and second at 34 weeks, Rebecca made sure to wait the full eight weeks before going for her second vaccine.
Commenting on making the choice to have the vaccine, Rebecca said: "It was a really hard decision as the vaccine was so new and everything was an unknown. Being pregnant meant not only thinking about yourself, but also the life growing inside you so to make that decision for someone else was difficult.
"Once I'd had the first dose the relief was huge and mentally it was the best decision for me as I felt a lot more relaxed when out doing essential shopping. After the second I did have a fever the day after, but this passed after 24 hours and to me that was a positive as it showed that my body had built up some immunity towards it and was fighting the virus off."
Pregnant women are at greater risk of serious illness if they get Covid, and those with severe Covid are twice as likely to experience a stillbirth and three times as likely to have a preterm baby. Nationally, of the pregnant women in hospital with Covid, 95 per cent were unvaccinated.
The Pfizer and Moderna vaccines are recommended for pregnant women in the UK because these vaccines have been given to over 130,000 pregnant women in the US and the data has not raised any safety concerns.
Cllr Eleanor Wills, Tameside Council executive member for Population Health and Social Care, said: "If you're pregnant and are invited to get your Covid-19 vaccine it's vital to do so. There's clear evidence showing this is the best way to protect pregnant women again an infection from coronavirus.
"Pregnant women have been offered a number of vaccinations to protect themselves and their unborn children and the COVID-19 vaccine is no different here. This is the best way you can project yourself from severe illness and if you have additional questions please contact your midwife, obstetrician or GP."
For more information on getting a COVID-19 vaccine in Tameside, visit https://www.tameside.gov.uk/covidvaccine.
Read more from the Tameside Reporter
Click here for more of the latest news
Click here to read the latest edition of the paper online
Click here to find out where you can pick up a copy of the paper