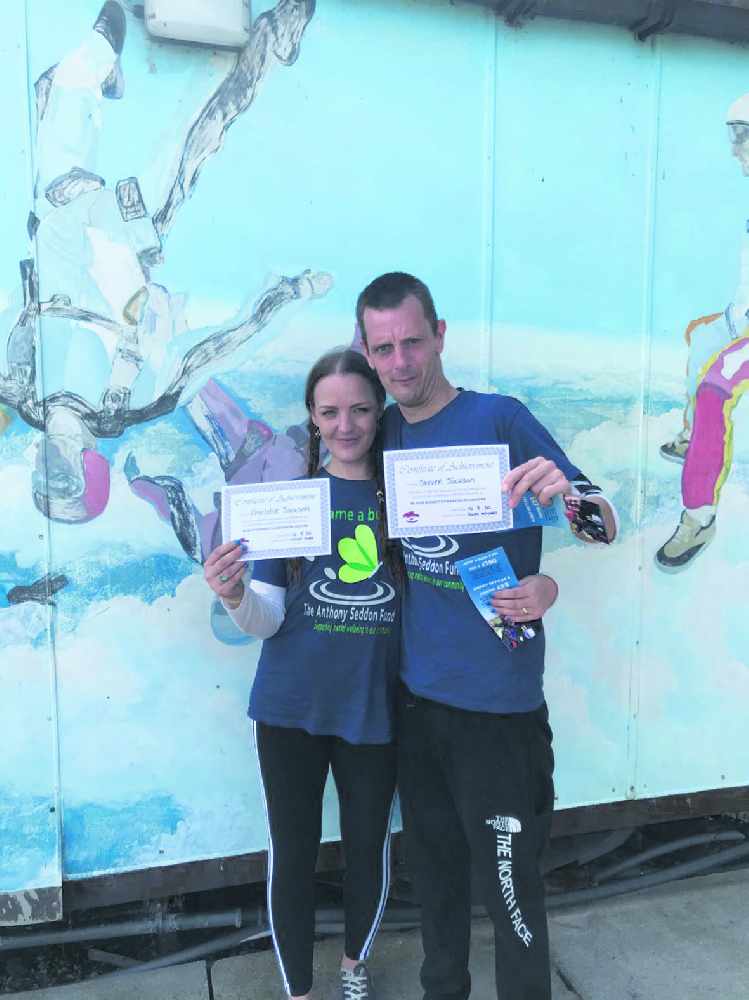 Charlotte Jackson from Ashton never thought her dream of doing a sky dive would ever come true, until she met up with Angie Wild from The Anthony Seddon Fund.
Charlotte wanted to give something back to the charity that has supported her and husband Steve over the years.
Charlotte spoke to Angie about the possibility of doing a skydive to raise vital funds and to fulfil her dream too.
Days later Angie introduced Charlotte to a wonderful man who wishes to remain anonymous who wanted to help her achieve her goal. Funding was given and plans were underway.
Unfortunately there was a setback as plans for Charlotte to jump on her birthday were shattered when Covid-19 halted many events, including the sky dive.
Charlotte didn't give up though and started asking friends and family to sponsor her.
Months later the skydive was booked and on August 17 Charlotte's dream became a reality.
Charlotte and her hubby Steve (pictured) wanted to take their relationship to the next level and did the sky dive together.
They experienced an amazing day in Cockerham, Lancaster supported by Angie, Steve's brother and Charlotte's friend.
"As they fell from the sky at 15,000ft it was really emotional to watch," said Angie.
"Anything is possible if you try hard enough."
Charlotte and Steve have already started thinking about their next challenge.
The Anthony Seddon Fund say they would like to say a huge thanks to them both.
The final total has yet to be announced but has already surpassed £600.