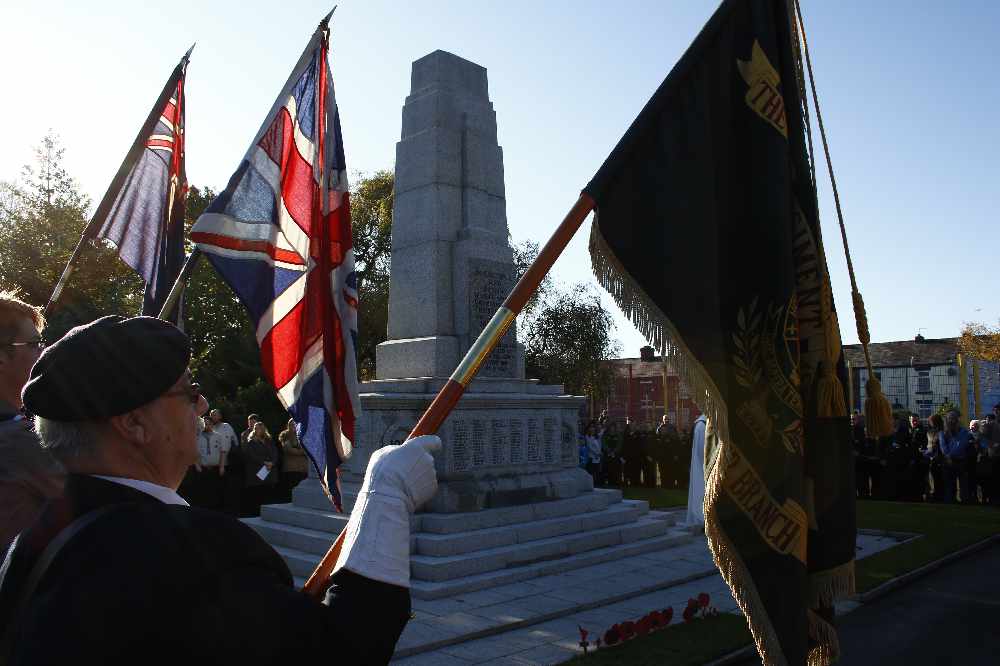 Residents in Tameside are being asked to stay away from war memorials and remember from home this year due to the coronavirus pandemic.
Due to ongoing government restriction the council say it has "made it impossible to organise the traditional parades and ceremonies."
The Civic Mayor will still lay a wreath on behalf of the borough at Ashton War Memorial and others will lay wreathes elsewhere across Tameside, but none of these will feature more than six guests.
The council say they appreciate people will want to lay wreathes and that they are still able to do so, but urge them to avoid 11am on both Remembrance Sunday (November 8) or Armistice Day (November 11).
A national service will be broadcast on Remembrance Sunday and people are being encouraged to display a poppy in their window as a sign of support.
The Civic Mayor of Tameside, Cllr Janet Cooper, said: "Remembrance Sunday is an emotional time of year and I can fully understand why people want to gather at one of our war memorials. So many of us have relatives who served in the forces and especially in the two world wars.
"Sadly, the pandemic and the chance of spreading infection prevents us from gathering as we would wish to. The coronavirus is an enemy we can't ignore, and as those people who fought in wars would tell you, you have to respect your enemy and not provide him with an easy victory.
"As Civic Mayor it will be my great honour to lay a wreath on behalf of everyone connected with Tameside. Our fallen will not be forgotten."
The executive leader of Tameside Council, Cllr Brenda Warrington, added: "While we would naturally want to salute our forces in the usual way, accompanied by bands and parades, I believe the most important elements of remembrance are our personal feelings.
"When we take part in a service or ceremony we all have our own thoughts and reflections, and those will be with us as much if we pay our respects and observe the two minutes' silence from home. Remembrance Sunday and Armistice Day are in no way demeaned by the lack of ceremonial. In fact, I feel they will be more poignant.
"Please avoid our war memorials at 11am. If you want to lay a wreath, do so alone and at a quieter time."