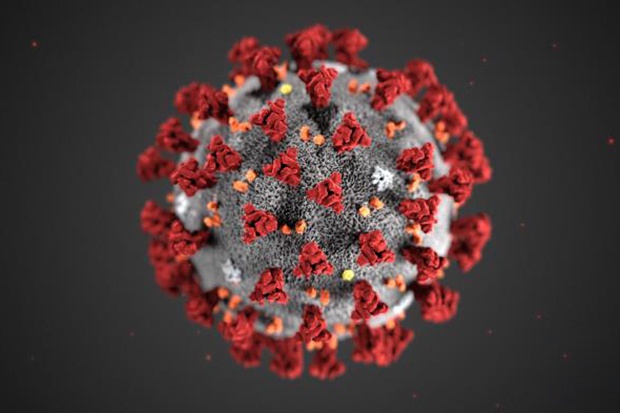 It has dominated 2020 so far and has everyone talking, but are you doing everything you can to prevent the spread of the coronavirus? 
It started in China and has since filtered all around the world.
Around 86,000 people are thought to have been infected so far by the coronavirus globally, with cases in more than 50 different countries. Around 3,000 people have died as a result of the virus.
The total number of cases in the UK to date is 36, after a first case was confirmed in Scotland on Sunday evening. This figure includes a first known case in Greater Manchester over the weekend, when a man from Bury contracted it whilst in Italy and is receiving care at an NHS specialist centre. He is believed to have tested positive for the virus on his return to the UK, having flown from Milan to Manchester and self-isolated.
Just last week, Burbage Primary School in Buxton in the High Peak was closed for two days to allow a deep clean to take place, after a parent was confirmed to have the coronavirus having stayed in a hotel in Tenerife, Spain, which was in lockdown.
Today (Monday), Prime Minister Boris Johnson, who has been criticised by many for a lack of public appearances over the coronavirus, is holding a first emergency Cobra meeting over the virus to draw up a "battle plan". Last week, he said the government was treating the virus as "a top priority".
But as the outbreak shows no signs of abating, you may understandably have lots of questions about the coronavirus, including actions you should be doing in a bid to prevent the deadly virus from spreading further. We've put together a guide below packed with advice in an attempt to answer some of them...
WHAT IS THE CORONAVIRUS?
COVID-19 is a respiratory infection that can affect your lungs and airways. It's caused by a virus called coronavirus.
HOW DID IT START?
Many of the early cases were linked to the South China Seafood Wholesale Market in Wuhan back in December.
In China, many people come into close contact with animals harbouring viruses and the country's dense urban population means the disease can easily spread.
Severe acute respiratory syndrome (Sars) - which is also caused by a coronavirus - started off in bats and then infected the civet cat, which in turn passed it on to humans.
The Sars outbreak, which started in China in 2002, killed 774 of the 8,098 people infected. The current virus - one of seven types of coronavirus - doesn't seem to be mutating so far.
WHAT IS THE RISK OF GETTING IT IN THE UK?
The UK Chief Medical Officers have raised the risk to the public from low to moderate. Health professionals are working to contact anyone who has been in close contact with people who have coronavirus.
WHAT ARE THE SYMPTOMS?
The virus which causes severe lung disease seems to start with a fever and a high temperature, followed by a dry cough.
But these symptoms do not necessarily mean you have the illness. The symptoms are similar to other illnesses that are much more common, such as cold and flu.
After several days, if you have the virus, it is understood to lead to a shortness of breath and some patients needing hospital treatment.
The World Health Organization (WHO) say the incubation period - between infection and showing any symptoms - lasts up to two weeks.
In more severe cases of Covid-19, infection can cause pneumonia, severe acute respiratory syndrome, kidney failure and even death.
'What is a coronavirus?' and 'What are the symptoms?'

Cell biologist Dr @JennyRohn answers the most Googled questions about Covid-19https://t.co/lZAcKAWUt7 pic.twitter.com/dKQCcpF6jh

— ITV News (@itvnews) March 1, 2020
WHAT SHOULD I DO TO AVOID CATCHING AND SPREADING IT?
There are simple steps you can take. Firstly, washing your hands on a regular basis with soap and water or by using a sanitiser gel.
If you have a cough or cold, cover your mouth and nose with a tissue or your sleeve - NOT YOUR HANDS - when you cough or sneeze. Put used tissues in the bin immediately.
Avoid touching your eyes, nose and mouth with unwashed hands.
Avoid close contact with people who are unwell.
WHAT IF I'VE GOT ASTHMA?
When people with asthma get respiratory infections, it can set off their asthma symptoms. If you're feeling worried about what might happen if you catch coronavirus, Asthma UK has issued the following advice:
Keep taking your preventer inhaler (usually brown) daily as prescribed. This will help cut your risk of an asthma attack being triggered by any respiratory virus, including coronavirus.
Carry your blue reliever inhaler with you every day, in case you feel your asthma symptoms flaring up.
Download and use an asthma action plan to help you recognise and manage asthma symptoms when they come on.
If you come down with flu, a cold, or any other respiratory infection, follow our tips for looking after your asthma when you're not well.
If your asthma symptoms get worse at any point, call 111 for advice or make a next day appointment with your GP (if you suspect you may have coronavirus, call 111, don't go to see your GP).
If you're having an asthma attack, follow the steps on your asthma action plan and call 999 for an ambulance if you need to.
WHAT SHOULD I DO IF I NEED MEDICAL HELP?
NHS 111 has an online coronavirus service that can tell you if you need medical help and advise you what to do.
People should only use this service if:
- you think you might have coronavirus
- you've recently been to a country or area with a high risk of coronavirus
- you've been in close contact with someone with coronavirus
DO NOT go to a GP surgery, pharmacy or hospital.
The 111 coronavirus service is available here: https://111.nhs.uk/covid-19
WHAT'S THE CURRENT ADVICE IN THE UK?
Anyone experiencing symptoms, even if mild, after travelling from mainland China, Thailand, Japan, Republic of Korea, Hong Kong, Taiwan, Singapore, Malaysia or Macau in the last 14 days is advised to stay indoors and call the NHS 111 phone service.
If you have returned from the following specific areas since 19 February, you should call NHS 111, stay indoors and avoid contact with other people even if you do not have symptoms:
- Iran
- Lockdown areas in northern Italy
- Special care zones in South Korea
- Hubei province
If you have returned from the following areas since 19 February and develop symptoms - even mild ones - stay indoors, avoid contact with others and call NHS 111:
- Northern Italy (above but not including Pisa, Florence and Rimini)
- Vietnam
- Cambodia
- Laos
- Myanmar
WHAT IF I HAVE A TRIP BOOKED ALREADY?
If you have a trip booked to China, Italy, South Korea or Iran, your rights can depend on the airline you booked with and the small print of your insurance policy.
However, insurers and airlines usually follow travel advice from the UK government.
The Foreign and Commonwealth Office (FCO) is advising against all but essential travel to mainland China and all travel to Hubei Province.
Anyone who goes against that advice risks making their insurance policy invalid - although you may be able to successfully argue that the trip was essential.
If you are there already, travel cover may not be valid in Hubei, but should continue elsewhere in China - again, if your stay is essential.
CAN I CLAIM COMPENSATION BECAUSE OF THE CORONAVIRUS?
The Foreign and Commonwealth Office has only issued travel advisories for China, meaning only Britons travelling there or through there will be eligible for refunds.
Which? says Britons are reliant on goodwill from the travel agent or airline to help them reorganise, postpone or cancel plans entirely over the coronavirus outbreak.
Not wishing to travel is not covered by most travel insurance companies, leaving no route for travellers able to claim back costs due to the coronavirus.
Many cruise passengers are being offered refunds or rebooked voyages for trips that have been cancelled because of the outbreak.
Under European Union legislation, air passengers have guaranteed rights for delays and cancelled flights that depart from an EU airport, regardless of their citizenship. These are enshrined in law for flights departing UK airports until the end of the Brexit transition period, which ends at the end of 2020.
However, as coronavirus is classified as "extraordinary circumstances" under the legislation, compensation for cancelled flights is not due. Customers should instead seek a full refund, Which? says.
HOW DOES THE CORONAVIRUS COMPARE TO SEASONAL FLU?
Around two per cent of people who have caught the coronavirus have died but this figure is likely to change as treatments are developed and the virus is contained.
Although flu might not seem like a deadly illness, on average it kills around 17,000 people in England a year.
Public Health England have said: "The number of flu cases and deaths due to flu-related complications varies each flu season. The average number of deaths in England for the last five seasons, 2014/15 to 2018/19, was 17,000 deaths annually.
"This ranged from 1,692 deaths last season, 2018/19, to 28,330 deaths in 2014/15."
Since October, more than 4,000 people with confirmed flu have been admitted to hospitals in England with at least 70 deaths.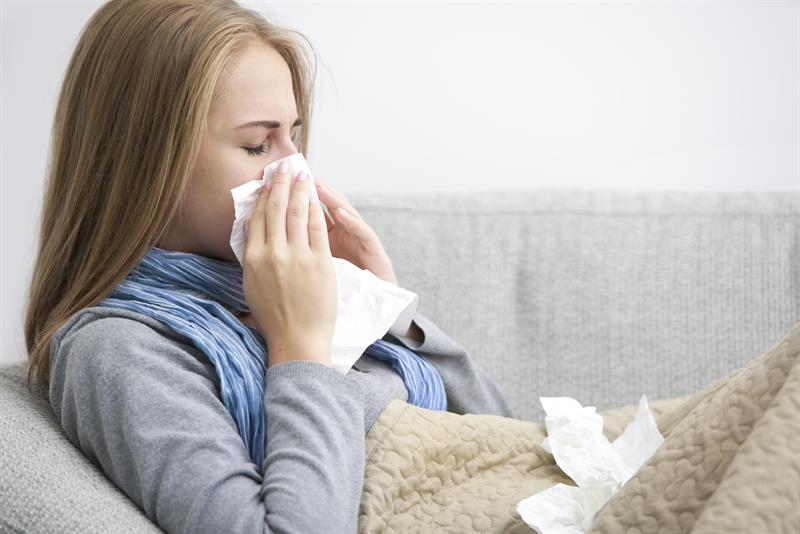 I'VE BEEN ASKED TO SELF-ISOLATE. WHAT DOES THAT INVOLVE?
If there's a chance you could have coronavirus, you may be asked to stay away from other people. You may need to do this for up to 14 days to help reduce the possible spread of infection.
This means you should:
- stay at home
- not go to work, school or public places
- not use public transport or taxis
- ask friends, family members or delivery services to do errands for you
- try to avoid visitors to your home – it's OK for friends, family or delivery drivers to drop off food
More self-isolation advice can be found here: https://www.nhs.uk/conditions/coronavirus-covid-19/self-isolation-advice/
IF I GET THE CORONAVIRUS, HOW CAN IT BE TREATED?
There is currently no specific treatment for coronavirus.
Antibiotics do not help, as they do not work against viruses.
Treatment aims to relieve the symptoms while your body fights the illness.
You'll need to stay in isolation away from other people until you've recovered.
WILL THERE BE A VACCINE?
Researchers have developed vaccines and are starting to test them on animals.
If the tests go well, trials on humans could begin later this year.
However, it probably won't be available for human usage until the summer of 2021 at the earliest.
Vaccines prevent infections and the best way of doing that at the moment is good hygiene.
HOW CLOSE ARE WE TO A PANDEMIC?
As the coronavirus continues to spread, it has many people asking if the virus is about to become a pandemic and whether containing it is still possible.
A pandemic is a disease that is spreading in multiple countries around the world at the same time.
This virus "absolutely" has the potential to become a pandemic, according to the World Health Organization, but they add that we are not witnessing "uncontained global spread of the virus" yet so using the word pandemic "does not fit the facts".
In 2009, the organisation was criticised when it declared swine flu a pandemic.
WHERE CAN I GET MORE ADVICE AND INFORMATION?
From prevention and self-isolation to testing and treatment, the NHS has answered some common questions about the coronavirus on their website, which you can read here: https://www.nhs.uk/conditions/coronavirus-covid-19/common-questions/
For people travelling abroad who have any concerns, there is country by country advice on the Government's website here: https://www.gov.uk/foreign-travel-advice
Advice for the public on the coronavirus - including when and how to use masks - can also be found on the World Health Organization's website at https://www.who.int/emergencies/diseases/novel-coronavirus-2019/advice-for-public