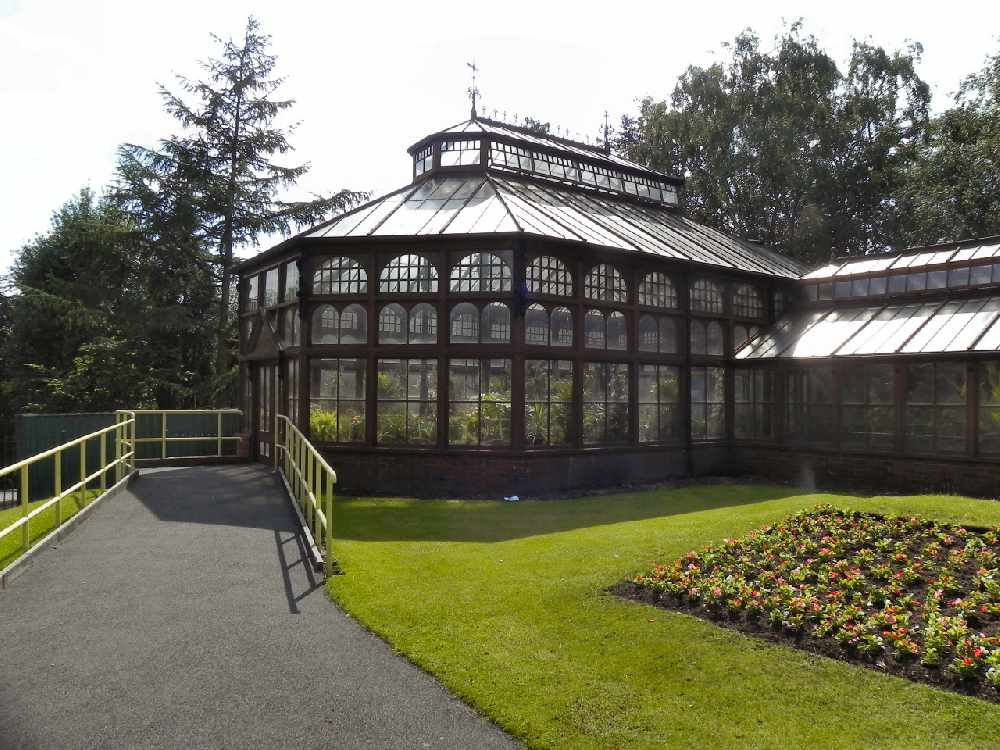 The Save Stamford Park Conservatory Group is just a whisper away from raising the £10,000 required to fund an investigation into the structure with the aim of securing it for generations to come.
As revealed recently, Quest Media Network chair Chris Bird pledged £5,000 to the cause, meaning 'The Save Stamford Park Conservatory Group' needed to raise the first £5,000 required.
That figure is now closer than ever with a number of fundraisers taking the total raised to date to £4,874.50!
Meanwhile numerous projects are underway working with others in the hope they will be able to move to the conservatory once it has been 'saved'.
Last week we spotlighted plans for a communal garden, where people will be encouraged to come along and learn the joy of growing.
This week we spotlight something called the JNC edible walkways project which has seen the group team up with Incredible Edible in Todmorden.
Their highly successful project - growing edible plants in public places - has proved so good they have even attracted the interest of Prince Charles who requested a visit.
Basically the project encourages the community to plant up what would be waste areas with edible plants and herbs for everyone to enjoy.
Jane Whittaker, chair of the Save Stamford Park Conservatory Group said: "Working with Incredible Edible has been a massive help, as they share all their knowledge with us and support what we do. As we grow this project, we will be adding more sites throughout Tameside and welcome any community members in Tameside, with any potential plots of redundant verges or pieces of small waste land, to contact us so we can plant edibles for the community to enjoy."
Already a number of locations have been planted up around Stalybridge and Mossley.
Jane explained: "The intention is to get our local community walking from site to site, following a map we have on our website, and helping themselves to the edibles and herbs we have planted so far.
"We already have a number of community members who visit our locations and tend where necessary, but this week we will be visiting all sites and refreshing them with new additions that we have been donated and taking pictures so we can add them to the map for all to see.
"We are also working with a small number of local groups with regards to donating the surplus veg and herbs into their kitchens and food banks to again help the community."
You can keep track of all the updates yourself at https://www.stamfordparkgreenhouse.org
"We welcome anyone from the community to contact us and join in," added Jane.
Anyone who would like more information on the group's campaign or projects is welcome to join the Facebook group 'Save Stamford Park Conservatory' or email JohnNieldConservatory@Gmail.com.
Read more from the Tameside Reporter
Click here for more of the latest news
Click here to read the latest edition of the paper online
Click here to find out where you can pick up a copy of the paper