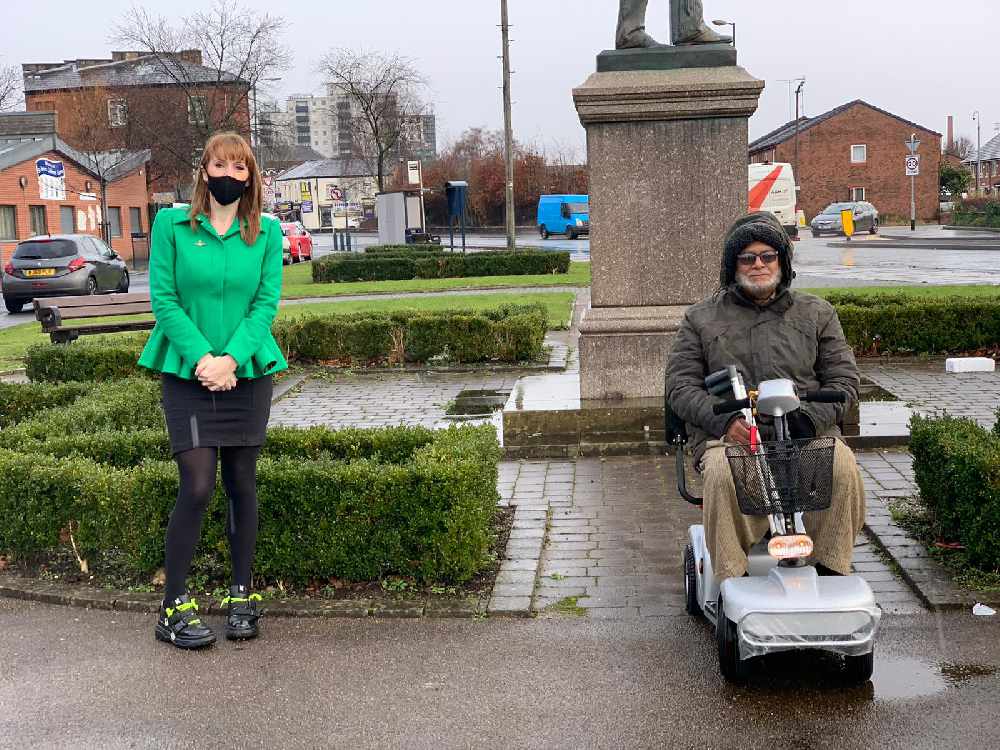 An Ashton man whose mobility scooter was destroyed in a fire is back out and about, thanks to the generosity of strangers.
Mohammad Shafique, who lives in the St Peter's area of Ashton, had his mobility scooter destroyed in a fire at his home on Christmas Day.
Devastated, he got in touch with his local MP Angela Rayner. She set up a crowdfunding campaign to help replace the scooter and donations started to fly in straight away. The total was reached within just a few hours.
£1,000 was donated by Sacha Lord, Greater Manchester Mayor Andy Burnham's Advisor on the Night Time Economy, and, thanks to the generosity of everyone, Mohammad received his scooter on Friday (8 January).
Angela Rayner, Deputy Leader of the Labour Party and Ashton-under-Lyne MP, said: "The last nine months have been incredibly hard for everyone, so I'm overwhelmed at the kindness and generosity that people have shown in raising the money to replace the scooter.
"When I read Mr Shafique's email on Christmas Day, it broke my heart, but I knew that our community would come together to help out someone in need.
"I'm so happy we've been able to help Mr Shafique and I want to thank everyone who donated.
"Throughout this crisis friends, neighbours and total strangers have come together in a show of solidarity and we will need all of that spirit in the weeks and months ahead as we continue to look after each other."