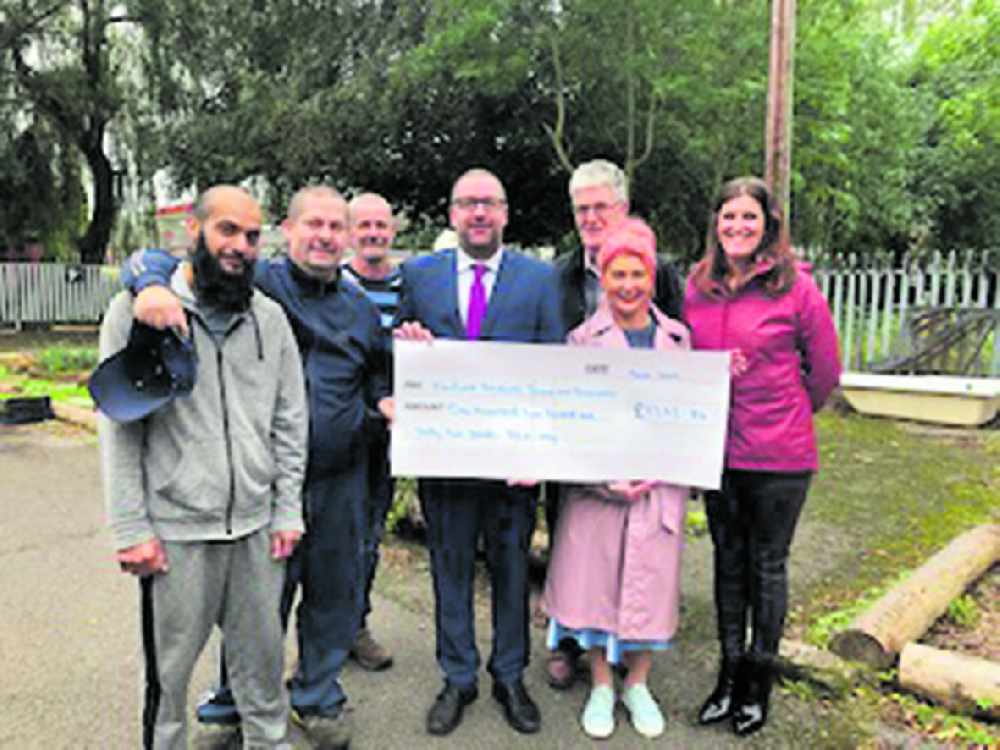 A residents' group in Droylsden has received a financial boost to help them transform a community garden.
The Fairfield Avenue Homewatch and Residents' Group recently celebrated their first anniversary with a summer fair.
Now, they've got further cause for celebration after securing a £1,200 windfall from local ward monies, and a large donation from Farley's Homewatch.
The money will be used to improve the local area and help residents with a new garden area at the back of Fairfield Avenue.
Droylsden East Councillor David Mills said: "I am delighted to be able to award the Fairfield Avenue group ward monies, alongside securing a large donation for another homewatch group to use in the local area.
"This hard working group are now well established and despite difficulties in and around the area, they are going to invest this money to improve people's quality of life."
Main image
In the money: Cllr David Mills presents the cash to the residents' group