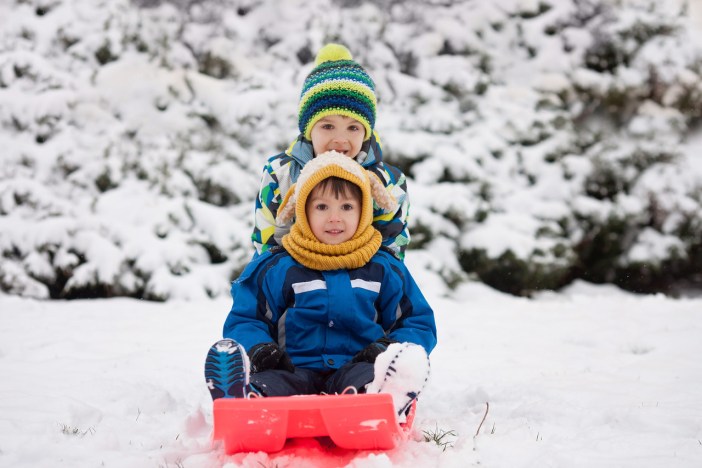 Christmas 2020 was officially a 'White Christmas' according to the Met Office.
Although to qualify as a 'White Christmas' only one snowflake has to be observed falling in the 24 hours of December 25 somewhere in the UK.
The Met Office states that the last widespread white Christmas in the UK was actually back in 2010, when not only was there snow on the ground at 83 per cent of weather stations (the highest ever recorded) but snow or sleet also fell at 19 per cent of stations.
Technically, 2017 was the last white Christmas in the UK, with 11 per cent of weather stations recording snow falling.
For Tameside and Glossop, Christmas Day itself may not have been white, but that all changed on the morning of Tuesday, December 29.
The Met Office had issued a Yellow Weather warning on Monday, advising of plummeting temperatures overnight, icy roads and snow across the North West.
The icy tentacles of winter reached across Tameside, Glossop and the High Peak with snow falling from early morning to leave a carpet of white across the region.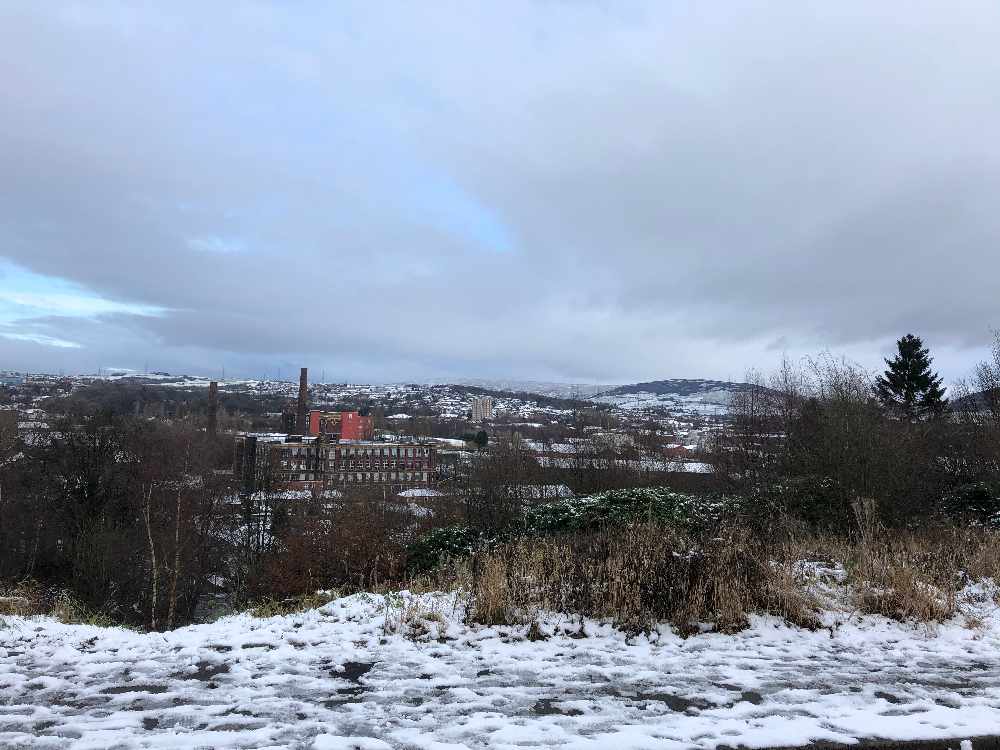 Some of the snowfall in Stalybridge
Commuting was treacherous early on and Stagecoach reported some services terminating early, with buses unable to reach some destinations, including the 201 to Hattersley which terminated at Hyde bus station.
An HGV got stuck in the snow early in the morning close to the entrance to Tesco Hattersley.
But within hours and increasing temperatures roads cleared and public transport services returned to normal.
Tameside Council reported its waste collection crews were out as usual on Tuesday following the bank holiday, but the snowy conditions were making collections more difficult than usual.
While the council also reported that its gritters were out treating priority routes and would be doing the same this week with the cold spell set to last.
But for children everywhere the snow spelt plenty of fun for everyone with snowmen appearing almost everywhere and the sledges out in numbers.
The cold snap had followed hot on the heels of Storm Bella, which brought hurricane-force winds across parts of Europe, including the UK at the weekend.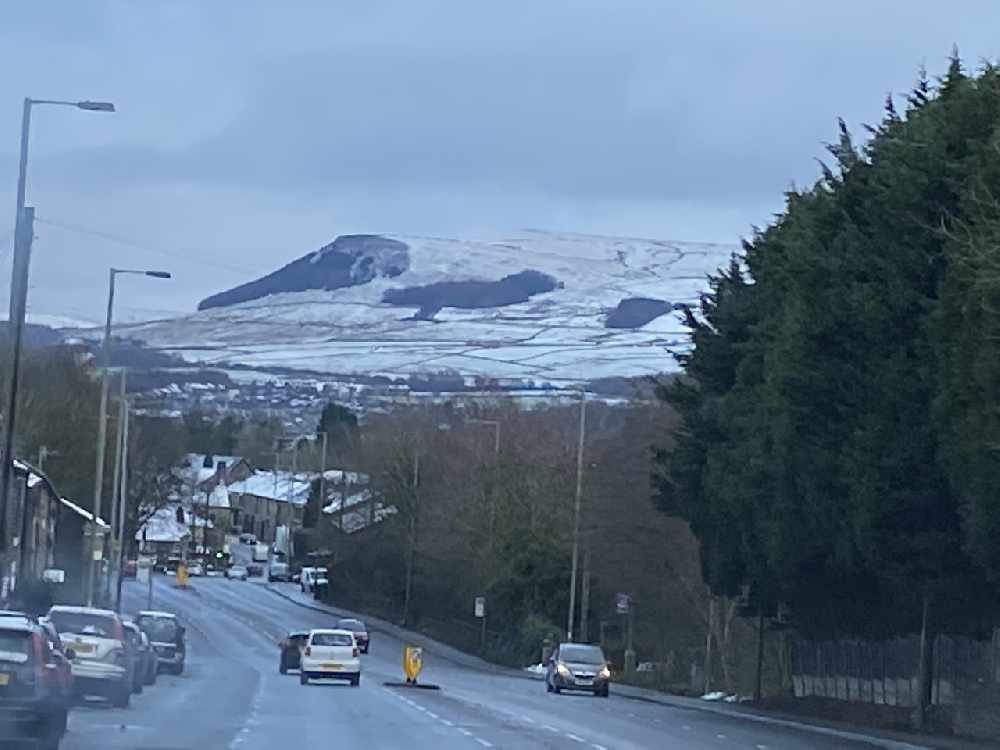 Snow on the hills when travelling down Mottram Moor
Engineers from Electricity North West reported working non-stop for 24 hours in difficult conditions repairing damage to the power network with the storm bringing severe gales to the region throughout Saturday night and into Sunday (December 26 and December 27).
Since the storm hit bringing severe gales and heavy rain, engineers restored power to more than 5,800 customers, predominantly in the Peak District, Cumbria and Lancashire.
Electricity North West say they handled more than 1,400 direct calls from customers during the adverse weather conditions.
Mark Mercer, network systems manager for Electricity North West, said: "Our engineers have battled some difficult weather conditions and I'm really proud that we've been able to restore power to more than 5,800 properties since Storm Bella first battered our region.
"I would like to thank our customers for their patience and support and again our teams for pulling together to respond in tough conditions."
Electricity North West is urging people to stay safe and if they see any damage to overhead power lines to stay away and report it straight away.
The Met Office has issued another Yellow Weather Warning with the forecast for North West England tonight and Wednesday set to continue to be wintry, with widespread frosts and the possibility of further snow showers across the region continuing until Thursday.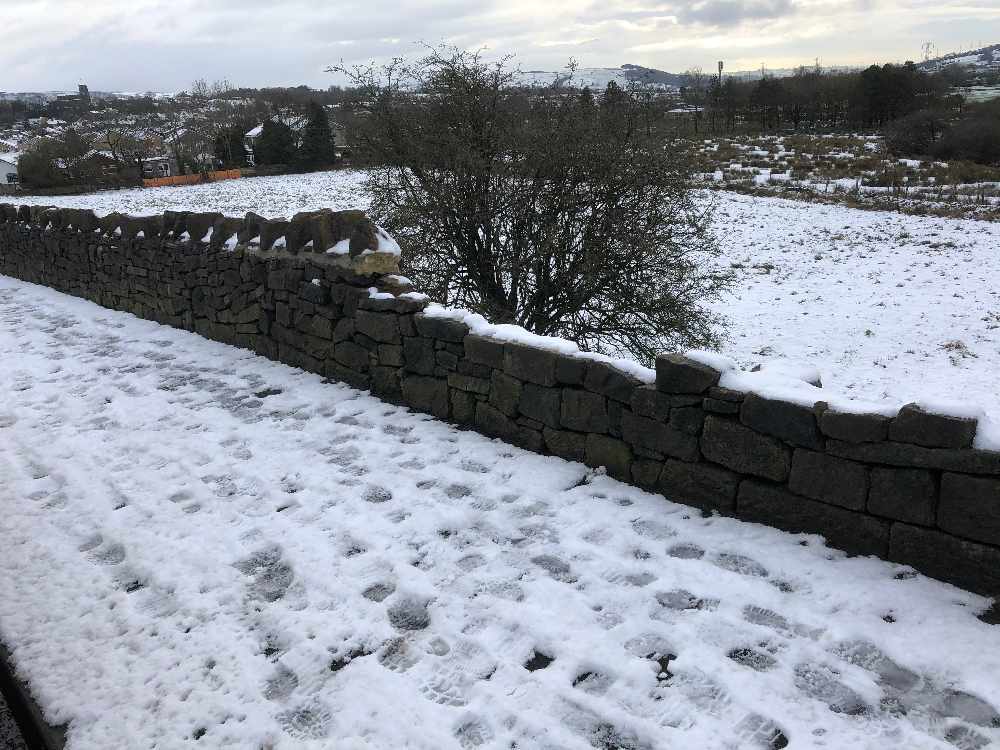 Snow in the Roe Cross area of Mottram