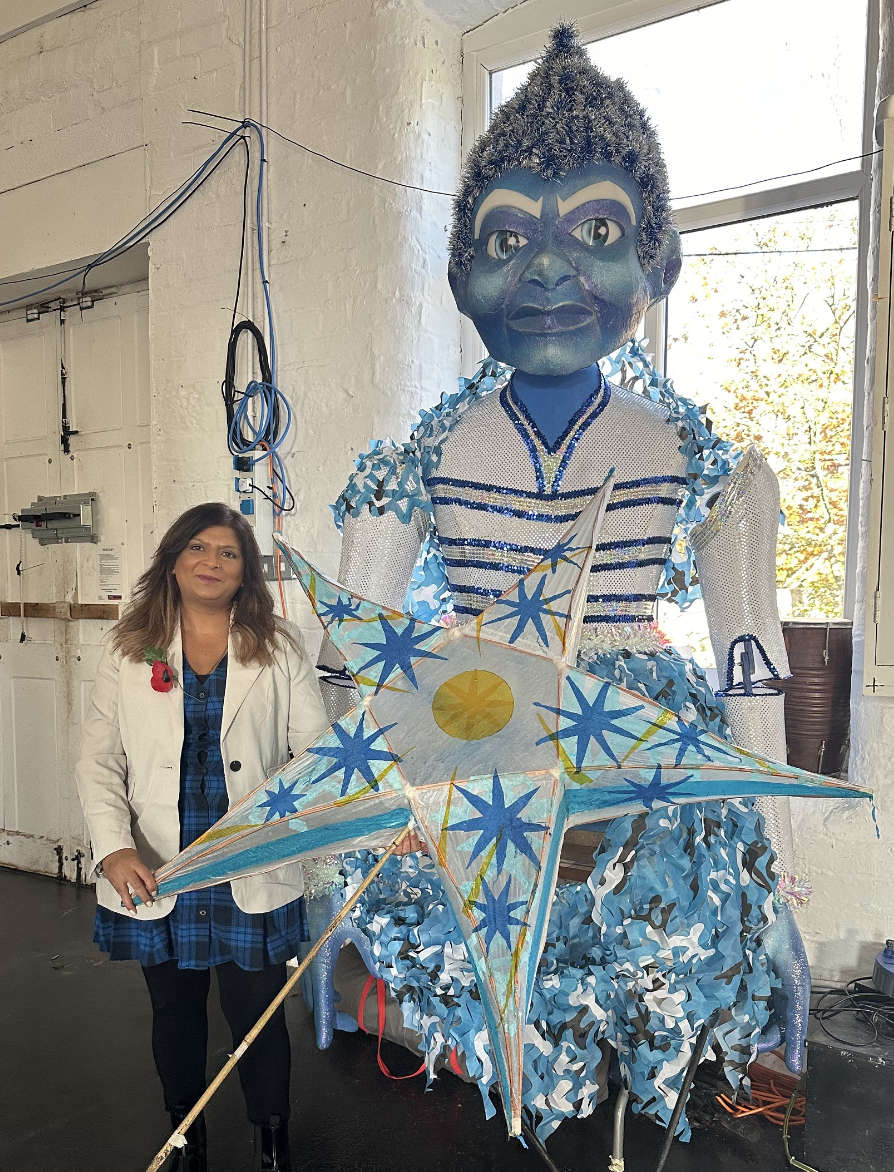 The arrival of the festive extravaganza and Christmas Lantern Parade in Ashton this weekend will mark the start of seasonal Celebrations across Tameside.
On Saturday 18 November the Lantern Parade in Ashton will herald the festivities with a dazzling display of puppets, light, music, Christmas cheer, topped with local community pride which will spread out across the borough.
The parade will set off from Ashton Old Baths at 5.30pm and wind its way through town to end in the market square. Local Individuals and groups have been making lanterns at the workshops themed around the Twinkly Winter night Sky, Snowy Ice Pole, and Santa's Grotto with Global Grooves, Cabasa and No-Eyed Theatre. The new lanterns will be joining lots of local performers and dancers to give an added vibrancy to the event. Performers include representatives from St Johns' Brass Band, Olivia Peers, HART Performing Arts, Star Youth Club Livingston Primary, and lots more. There will be on stage music from 5pm to help everyone get in the festive mood from local groups including BASE performing Arts, Lanes Dance Academy, Next Generation Youth Theatre and DYT Choir.
If you arrive early for the event there will be plenty to do as once again Ashton's Christmas Window Trail will back for families to explore. Twelve local businesses have teamed up with local artist Chris Anderson to unveil a magical window trail which provide a free and fun way to explore the town and local shops.
The onstage entertainment will start at 5pm in the Market Square and the Lantern Parade will set off from Ashton Old Baths at 5.30pm and wind its way along Ashton's streets ready for the Christmas Light Switch with Father Christmas on 6.30pm.
Tameside Council Assistant Executive Member Culture, Heritage & Digital Inclusivity Cllr Sangita Patel said: "I am even more excited than last year for the Christmas Lantern Parade. The parade is fantastic, colourful, vibrant, and unmissable, everyone from residents to local businesses and community groups come together to help create the unique and brilliant atmosphere it brings. Everyone is welcome to come along, be part of and enjoy Tameside's Christmas extravaganza on Saturday."
The Tameside Christmas Lantern Parade is fully Funded by the Government's UK Shared Prosperity Fund (UKSPF) for Communities and Place.
Find out more at www.intameside.co.uk/lanternparade