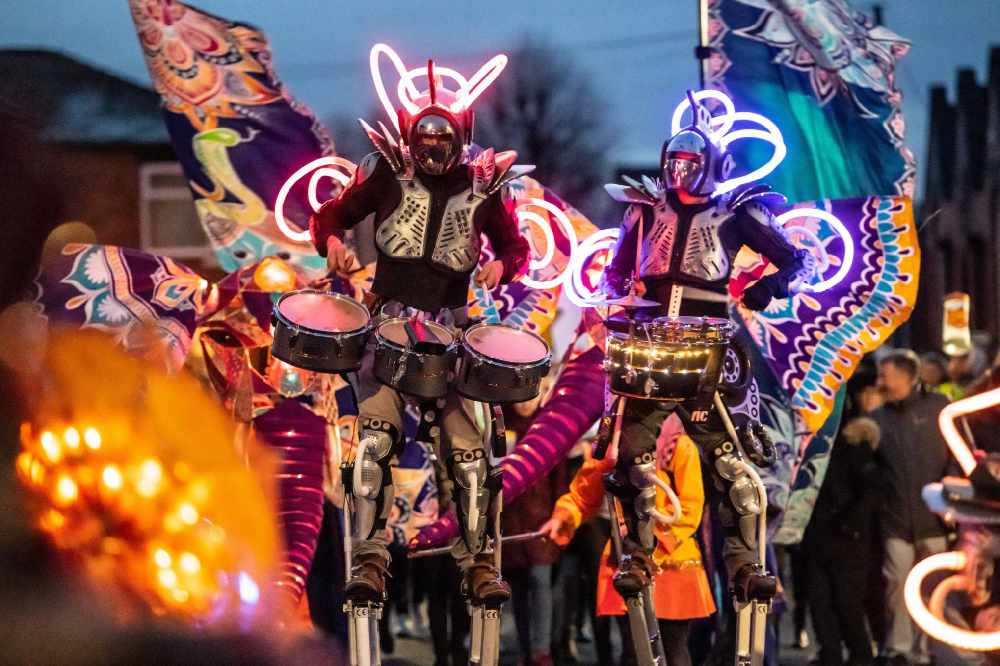 A spectacular winter carnival in Stalybridge on Saturday will launch Tameside's Christmas celebrations in style.
The borough-wide Northern Lights event will include a dazzling lantern parade, as well as beautiful and atmospheric lights showcasing key features of the town.
The lantern parade, which starts at 5pm at Waterloo Road Car Park, will weave its way through the town centre and culminate in Armentieres Square.
There will be entertainment and a Christmas lights switch-on from approximately 6.15pm.
Celebrations will also include a Christmas Craft Market in Stalybridge Civic Hall on the day from 11am, with a fun fair and wide variety of festive and artisan stalls including food and drink.
Cllr Leanne Feeney, Tameside Council Executive Member responsible for culture, said: "I'm really looking forward to this year's Christmas celebrations. The lantern parade promises to be a real spectacle and the town will look especially beautiful and atmospheric with key features illuminated for the event. The Christmas market in Stalybridge Civic Hall is an added attraction. It should be a fabulous celebration for all to enjoy."
In addition to the Tameside wide event, there will also be more local community-led Christmas celebration events in other towns. For more details, visit www.tameside.gov.uk/christmas.