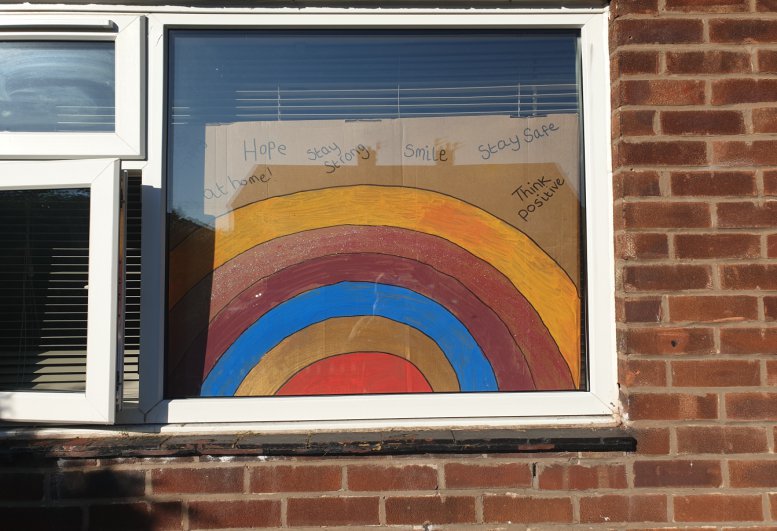 The young residents in Tameside's Children's Homes have been helping staff and showing touching acts of kindness to help keep people safe and keep up morale during the lockdown.
All the children have complied with Covid-19 guidance, they have all engaged in education and there has been a significant improvement in emotional wellbeing.
It's been a huge benefit to staff who are working hard to keep everyone safe, including setting up isolation beds and a work rota to care for two young people in isolation for a fortnight while their carers were hospitalised with coronavirus. In some cases staff didn't go home to their families for three or four days.
Staff have also gone above and beyond in picking up shifts so that children in residential care continue to experience stability. And they have had positive responses from working therapeutically with those young people getting frustrated from being cooped up and not able to see family.
Staff have witnessed young people role-modelling their carer's behaviour and showing heart-warming acts of kindness, including doing jobs around the home and making tea to help out, writing letters and cards of welcome and reassurance to the two new young people and sending pictures and cards to staff having to isolate.
Councillor Bill Fairfoull, Tameside Council's Deputy Executive Leader with responsibility for Children and Families, said: "Coronavirus has put immense pressures on our residential service but I'm proud of how our staff and young people have responded during this difficult time.
"Staff have shown amazing commitment, support and resilience, while it's been heart-warming to hear how the children have been keen to help out and support each other.
"Social isolation is difficult for all of us, but particularly young people, and how they've responded is of great testament to them."