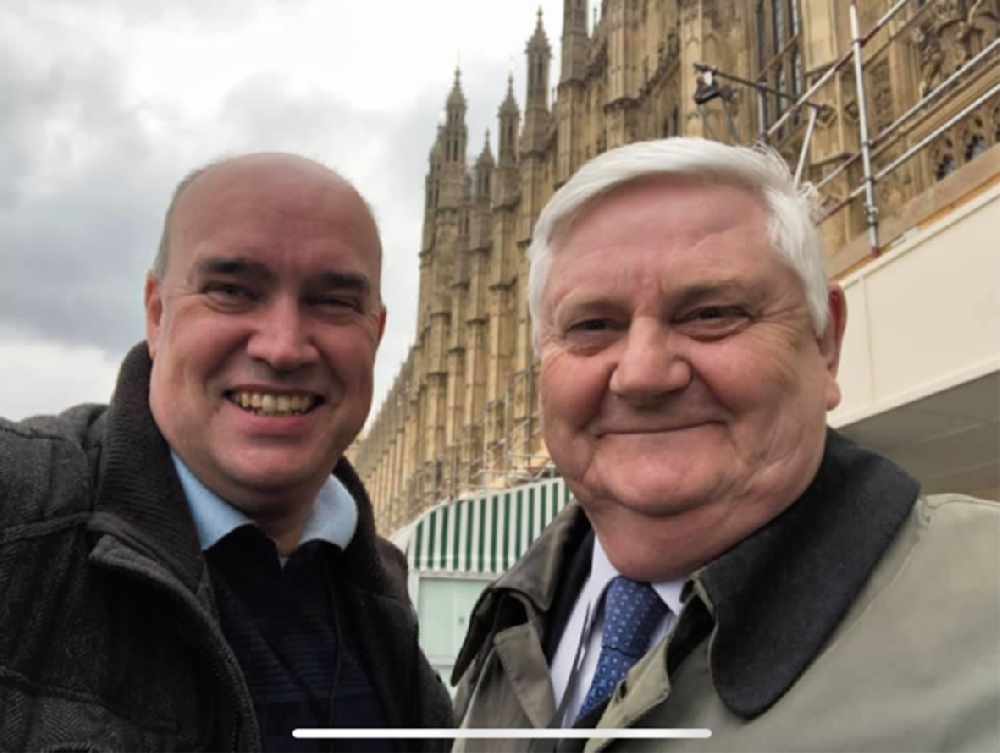 In his latest column, Tameside Radio presenter Ian Cheeseman talks about the next guest on his show - Lord Dave Goddard.
There's a golden rule, which has never seemed more appropriate than it does at the moment, to never talk about politics or religion if you want to keep your friends.
There are days when all I read at the moment is about division, tribalism and anger. Apart from some of the people we care about the most while we try to beat Covid-19, online and in the streets there is more anger than I've seen for a while.
I've had my ups and downs, just like everyone else, so I reached out on social media to people who knew me or followed me and offered to give their loved ones a call for a chat, especially those who were alone and vulnerable.
I've probably called more than 100 people during the last few weeks never knowing what to expect when I dial the number.
I had one or two who thought it was a prank call from someone impersonating me and I certainly expected a few to wonder who I was.
Despite my apprehension almost every time I dialled up a complete stranger, once we got into a conversation it was uplifting and positive. I was supposed to be calling to support them, but I found that it was them that were making me feel better. It just goes to show that positivity breeds positivity.
One trick I've learnt down the years is to smile at people, no matter how grumpy they might be, initially towards you. Next time you're in a shop or restaurant try it. Pay the server a compliment and smile. Usually you will find that you get the same response back. It might not work every time but it'll be reciprocated most of the time and everyone involved will feel better.
This brings me to my guest on Tameside Radio this week. Two or three years ago I has having challenges where I worked. There were friends who supported me and some who kept their distance.
I guess it's at times like that when you find out who your true friends are. I also made one or two new friends who helped me come through those challenging times.
One of those who "stepped up to the plate" was Lord Dave Goddard, former leader of Stockport County Council.
I didn't really know Dave very well, up to that point, and I wasn't even aware which political party he represented. He offered to help me, he showed empathy and understanding and that's something I truly valued.
Once my troubles were over, Dave invited me to visit parliament so I put on my suit and headed down to the capital. He took me on a tour of the building, I bumped into people I'd only ever seen on TV, and we ate in the dining room. I was even allowed to sit in the public gallery during Prime Minister's Questions before drinking champagne on the terrace next to the Thames. What an experience.
We didn't talk politics or religion during that visit, we talked about kindness and I thanked him for his support. There is more good in the world than bad, which would be my message to you when you have a down day.
Smiling costs nothing and makes such a difference.
This Saturday afternoon from 1pm on Tameside Radio 103.6FM you can hear me in conversation with Dave, find out how he became a Lord and exactly what that entails when "Ian Cheeseman talks... to Lord Dave Goddard"
Ian is on social media and you'll find him on Twitter @iancheeseman
Main image:
GOOD TO TALK: Ian with Lord Dave Goddard.