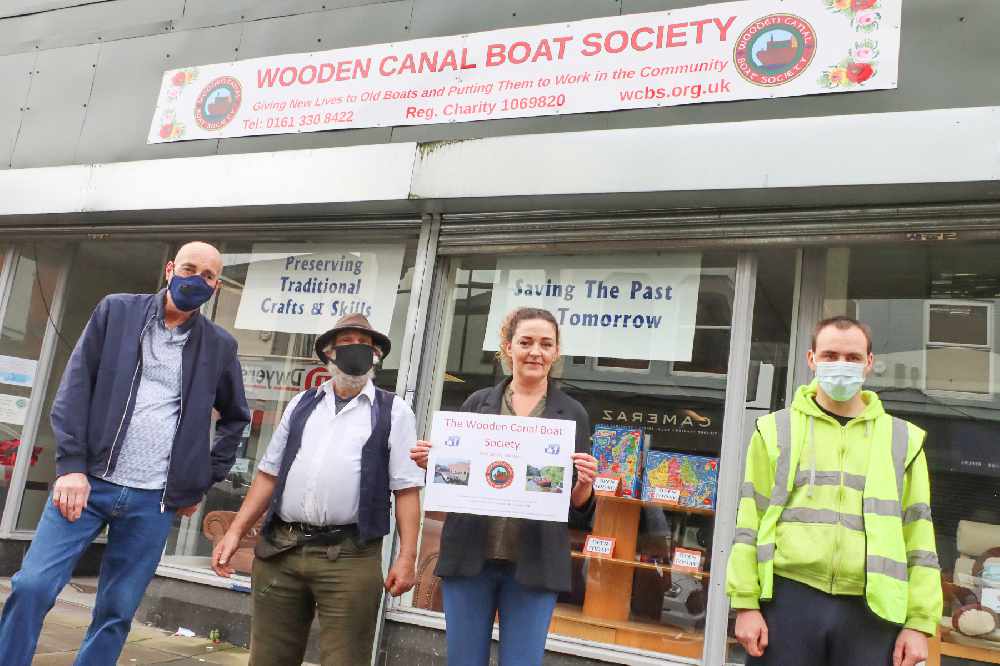 The Wooden Canal Boat Society charity shop in Ashton has reopened for the first time since lockdown. 
The shop at 173 Stamford Street Central - which had been closed since March due to the coronavirus - is open from 10am to 4pm Mondays to Saturdays.
Of course, there are Covid-19 measures in place, including screens and a one-way system.
The shop opened its doors at 10am on Monday – much to the relief of founder and boatbuilder Chris Leah.
He told Tameside Radio presenter Mark Andrews: "I'm certainly glad to be open again. We actually closed a few days before we were forced to because we just thought it wasn't safe. Some of our volunteers have underlying health problems and it was just too worrying to carry on. But it's been a problem having basically no income for months on end.
"It's the start of getting back to normal. Hopefully the shop will get busy and produce an income to keep the boats going again. Our volunteers have also been raring to go – they enjoy coming and having that purpose."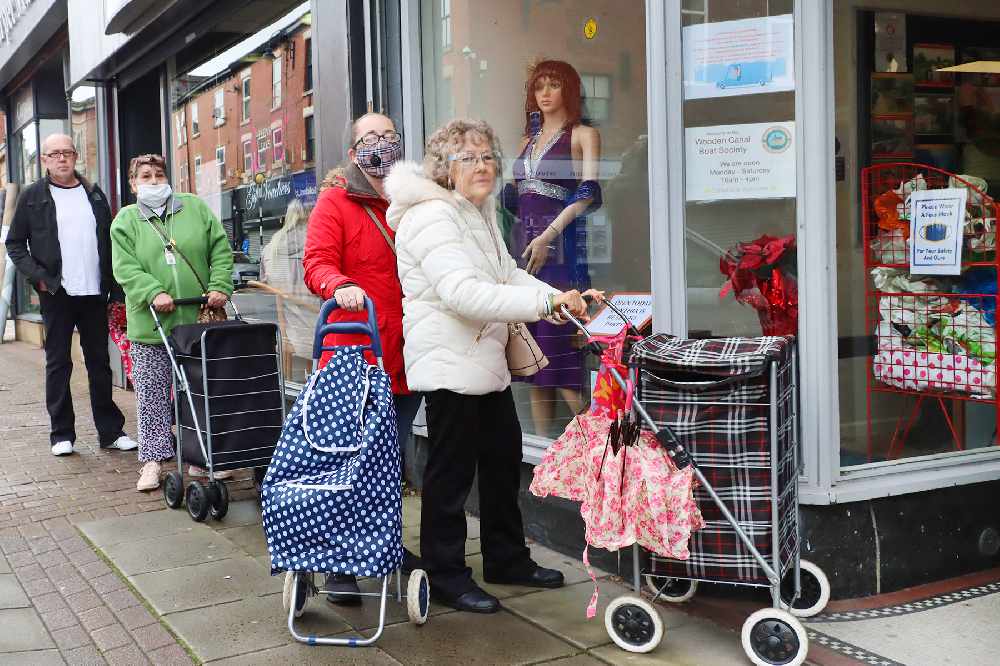 There were a number of visitors to the shop on Monday morning after it opened
Unfortunately, furniture won't be accepted at the moment but other donations will be gratefully received by visiting the shop via the rear entrance.
Explaining what the shop sells, Chris said: "What don't we sell?! Almost whatever people give us to sell, as long as it's safe and legal. There's furniture, bric-a-brac, lots of clothes, books. We've probably got the biggest second-hand book collection in Tameside. We sell DVDs and even the old VHS videos – there's still a bit of a market for them.
"We're trying to get people to bring donations in through the back door, which is on Fleet Street, but if you come to the front door you'll be directed round there. That's because we've got a system to make things safe. We stack the goods for 72 hours before we open any bags."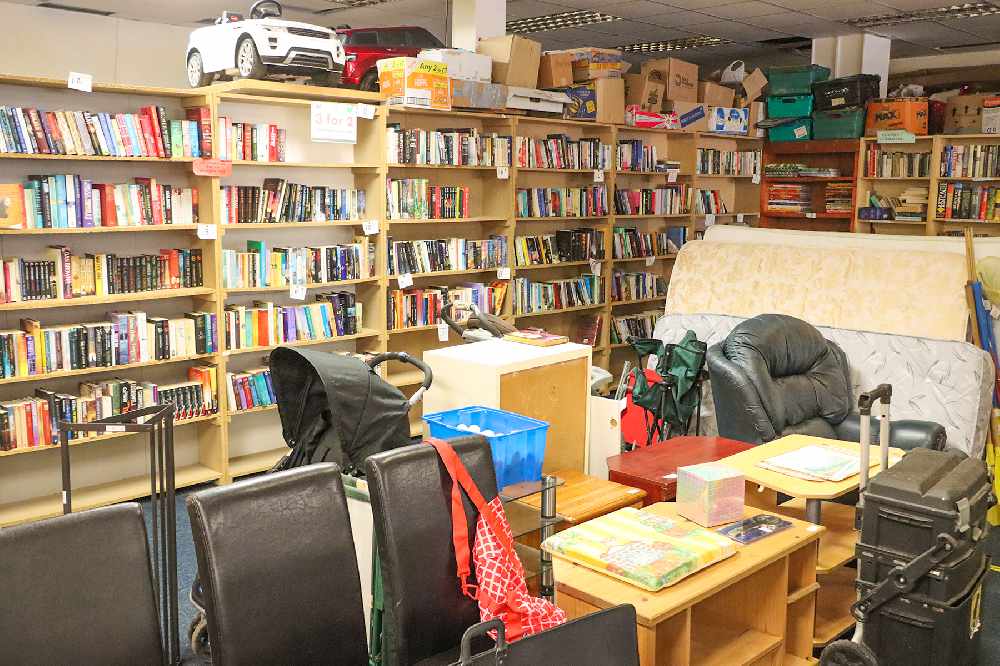 How it looks inside the shop on Stamford Street Central in Ashton
The Wooden Canal Boat Society is a waterway society, which aims to preserve wooden working boats, and also a registered charity.
Recycling trips on the boats are usually one of the ways donations are collected but the last one was back in February and they won't be starting again any time soon.
Chris said: "I've been asked about them recently where every month we went out on the boats down to Droylsden and collect clothes and bric-a-brac from houses down there. Volunteers would come along and have an hour's boat ride down to Fairfield Junction, go round the houses, knock on the doors and people would give us the stuff.
"But the problem with that is taking a bunch of strangers on a 2m wide boat and then when we get to the other end, knocking on about 300 doors accepting goods from people. The risks of a volunteer being infected are too high at the moment."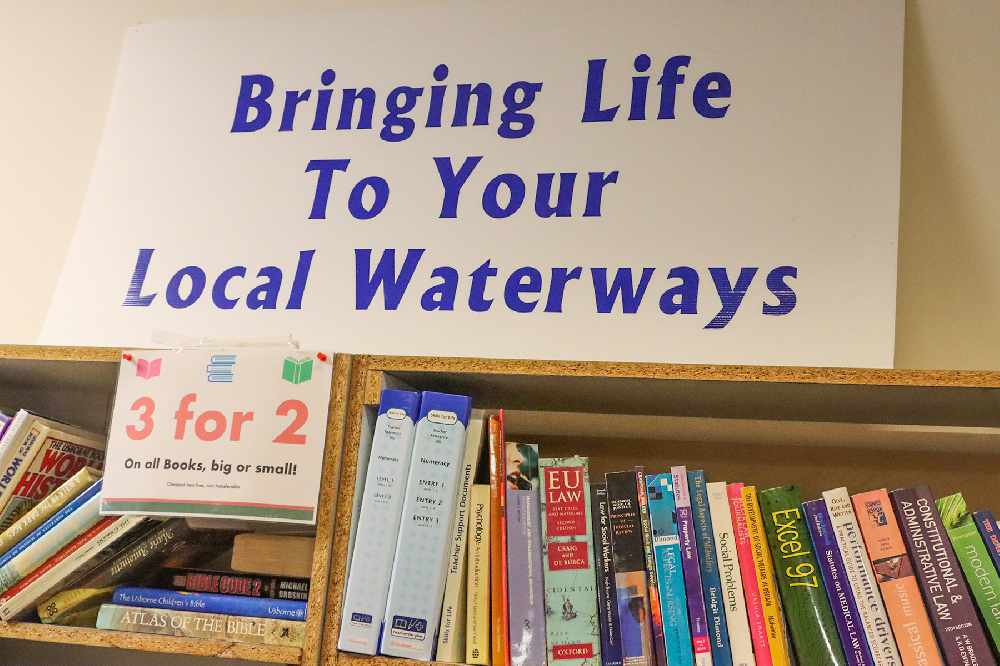 At Portland Basin in Ashton, the Wooden Canal Boat Society has a fleet of six historic wooden canal narrow boats which are used by the public.
Trips have also resumed in a wellbeing boat as a way of helping people to look after their mental health and escape from their problems out on the water.
Chris said: "The fleet is probably the second biggest collection in the country. None of them would exist if it wasn't for us. The oldest boat was built in 1901 and they are part of the waterway history. But rather than just having them here as museum pieces, we try to use them for the community.
"I've mentioned the recycling trips but we also have Hazel, which is a wellbeing boat – that's to allow people who've been suffering with depression and other mental health problems to spend time on the canals.
"Again, that's restricted at the moment but we can do trips that are socially distanced. Our crew don't interact with the guests, which is a shame, and we only allow people from the same bubble – so family members or the same household. We've got that going again in limited form."
Listen to Mark's full interview with Chris below.