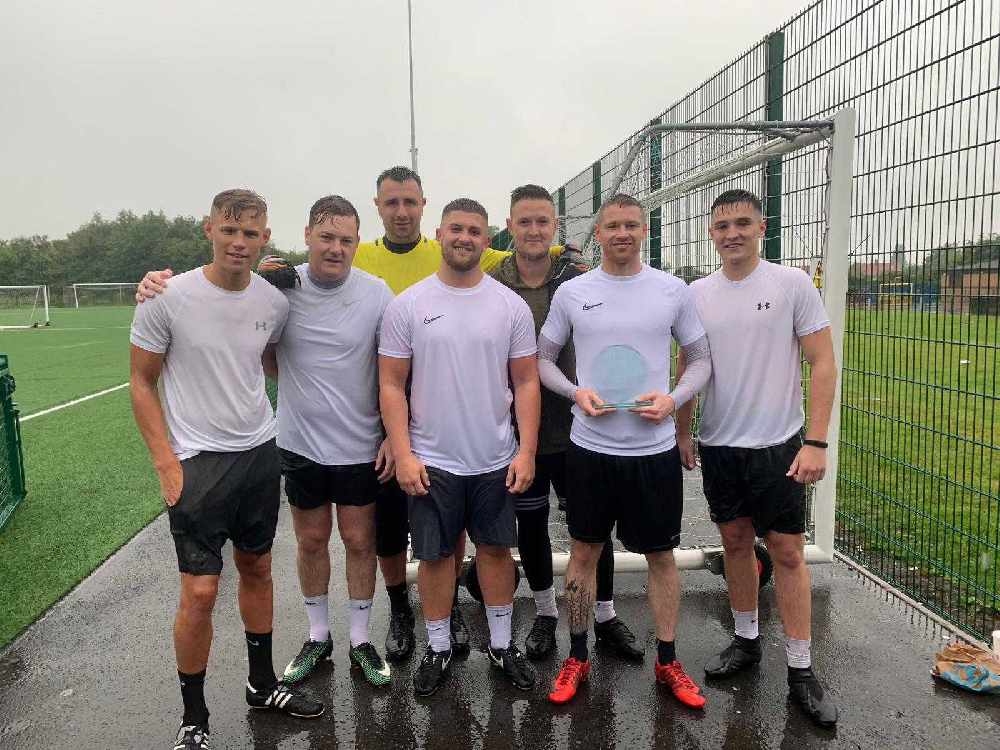 A football tournament in Dukinfield has raised thousands of pounds for a mental health charity.
Organised by local resident Daniel Hargreaves with assistance from Total Football UK, the tournament 11-a-side tournament saw around 90 people come together to fundraise for MIND at Rayner Stephens Sports Village.
Daniel said: "The reason behind raising money for MIND is down to how prevalent this is in young men and women and constantly friends or people I know succumb to mental health.
"The thought process was that if we can raise money that can save just one person, then it will be worth all the effort and time spent organising and sorting."
Those taking part braved horrendous weather conditions for over three hours, with AAW FC (pictured) crowned the winners. The fundraising then carried on at the Railway Inn, who put on food and refreshments for everyone.
The football tournament has raised a fantastic £1,782 for MIND. You can add to that total by donating at www.justgiving.com/fundraising/daniel-hargreaves7.