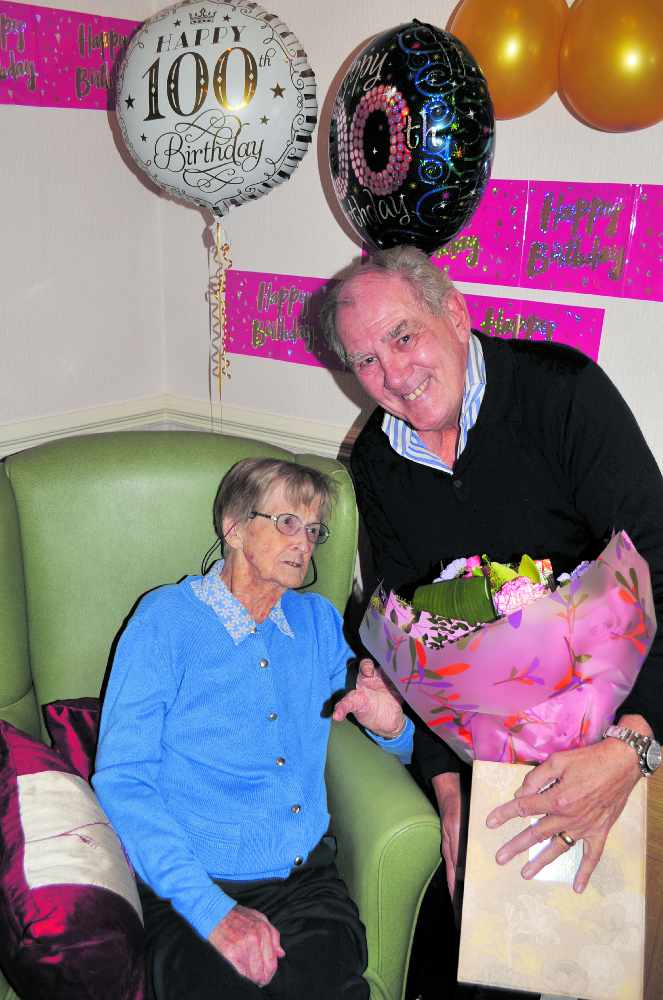 Fairfield View Care Centre has celebrated the 100th birthday of an Audenshaw woman.
The Manchester Road home held a tea party last Monday to celebrate the milestone of Alice Days (pictured left).
Alice was joined by friends, relatives and carers from the nursing home, as well as receiving her telegram from the Queen.
Christine Plunner, Resident Manager of the nursing home, described Alice as a "healthy lady who enjoys her music and concerts".
She added: "She's a lovely woman who is very easy to care for and well supported within the care home.
"She loves to get in the groove with her music and likes going to watch local performances.
"Alice is a great listener so she enjoys her one-to-one calls with people and is very family orientated, so there's always a smile on her face especially when her family comes round!"