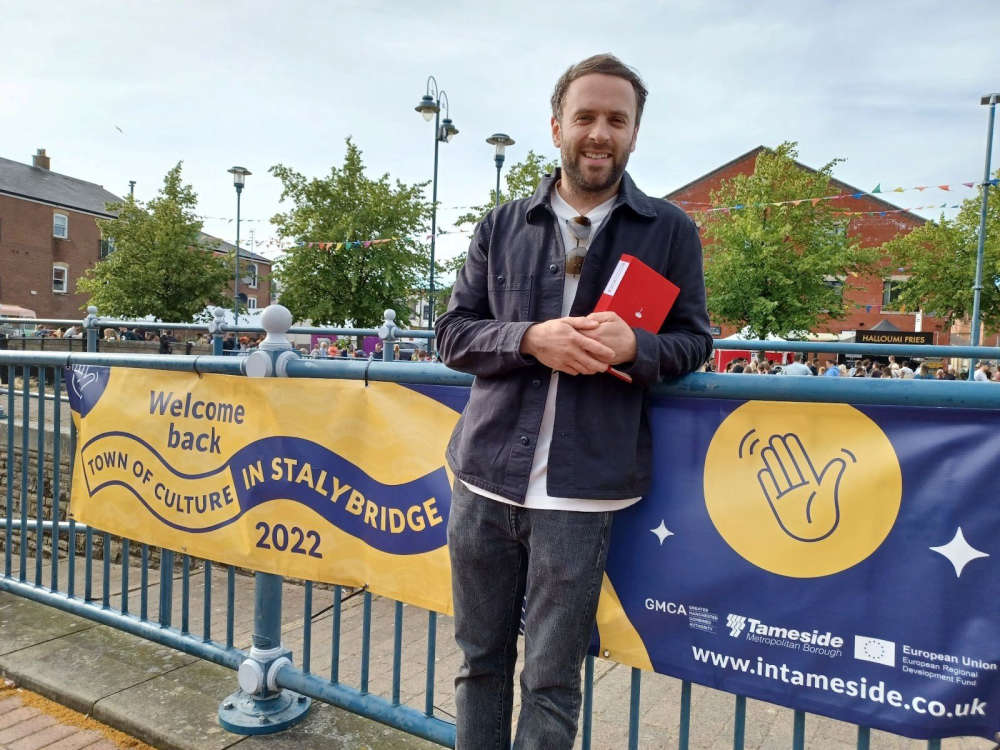 What recipe reminds you most of home? Tune into Tameside Radio 103.6FM from 11am on Friday (29 July) and share your ideas with celebrity chef Adam Reid. 
For Adam, twice winner of the Great British Menu and internationally-renowned Chef-Patron of The French in Manchester, has been tasked with developing a new dish to celebrate Stalybridge Town of Culture.
Adam (pictured), from Tameside, is working with the council and arts organisation LOCAL on the project, named Born and Bred.
He is appealing to people to share their favourite family recipes, food stories and food memories as part of his research to devise a recipe that honours the unique culture and history of Stalybridge.
He's working with Tameside Local Studies, Portland Basin Museum, church groups, food and drink businesses, local food banks and community groups in order to gather ideas.
Adam will be joining Tameside Radio presenter Martin Emery live on air from 11am on Friday when listeners can find out more about the project - and how to help with those all important recipes.
You can submit your recipe ideas here...