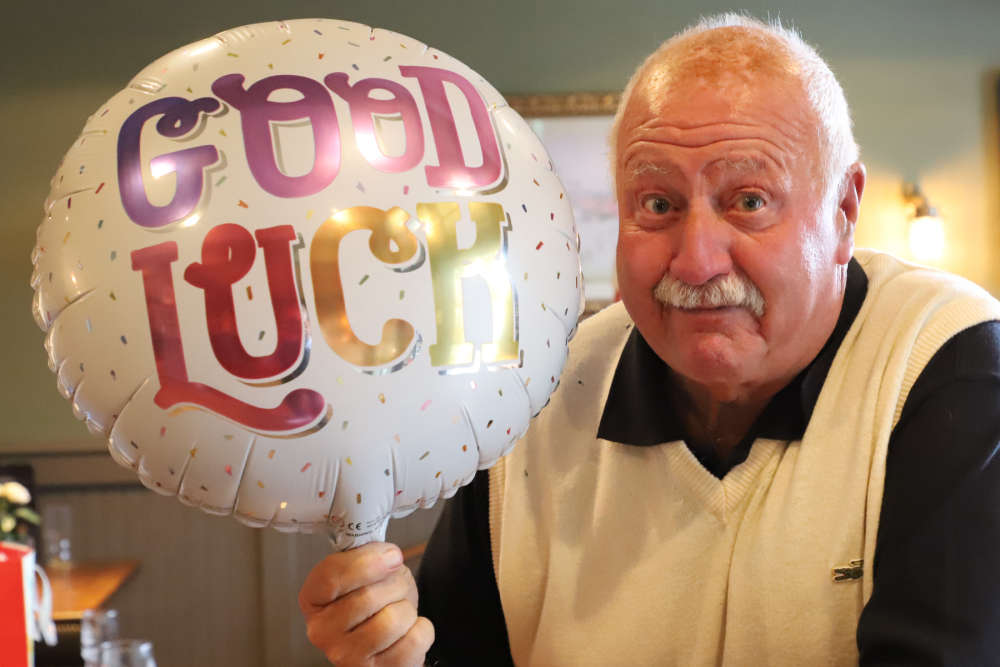 Councillor Brian Wild.
Special thanks have been paid to long-serving Dukinfield councillor Brian Wild, who has stepped down from the role after 27 years.
Brian has represented the town for more than a quarter of a century and is now happily enjoying his retirement after the last local election in May.
But last week friends, family and the local Labour Party gathered to pay tribute to his service.
Fellow Dukinfield councillors Jackie Lane and John Taylor had organised a meal and drinks at the Top Astley pub, where they shared memories of working with Brian.
Colleagues and friends were joined by Brian and his three children: Jennifer, Peter and Cheryl, alongside his partner Susan.
Cllr Lane, who worked with Brian for more than two decades, says she'll miss the laughter.
She said: "I laughed a lot working with him. I've had 21 years working with him and he's always been very easy to work with. We made a great team the three of us. Not many people can say that."
Cllrs Taylor, Lane and Wild worked together for more than two decades and in that time have organised numerous events such as the popular pensioners' parties.
Jackie says that despite disagreements they've always been a good team.
"We've worked well. We sat and talked things through. We might not have always agreed on things but we talked."
He was Mayor of Tameside between 2000 and 2001 and Cllr Lane said that he brought a sense of humour to the role.
Alongside his work as a councillor, he was a magistrate for many years and before that, a window cleaner.
He was also a committed fundraiser for charity, having a long association with Willow Wood Hospice and bringing joy to many as part of his 'Singing Sumos' act.
He also played Santa and delivered letters from Father Christmas to the children each year.
Cllr Lane said she would miss working alongside such a fierce voice.
"I always remember him sticking up for me in a meeting when a member of the public had a go at me. He stood up and said I will not have your speak to my colleague in a disrespectful way.
"They don't make them like Brian anymore."
Images by Nigel Wood
Read more from the Tameside Reporter
Click here for more of the latest news
Click here to read the latest edition of the paper online
Click here to find out where you can pick up a copy of the paper