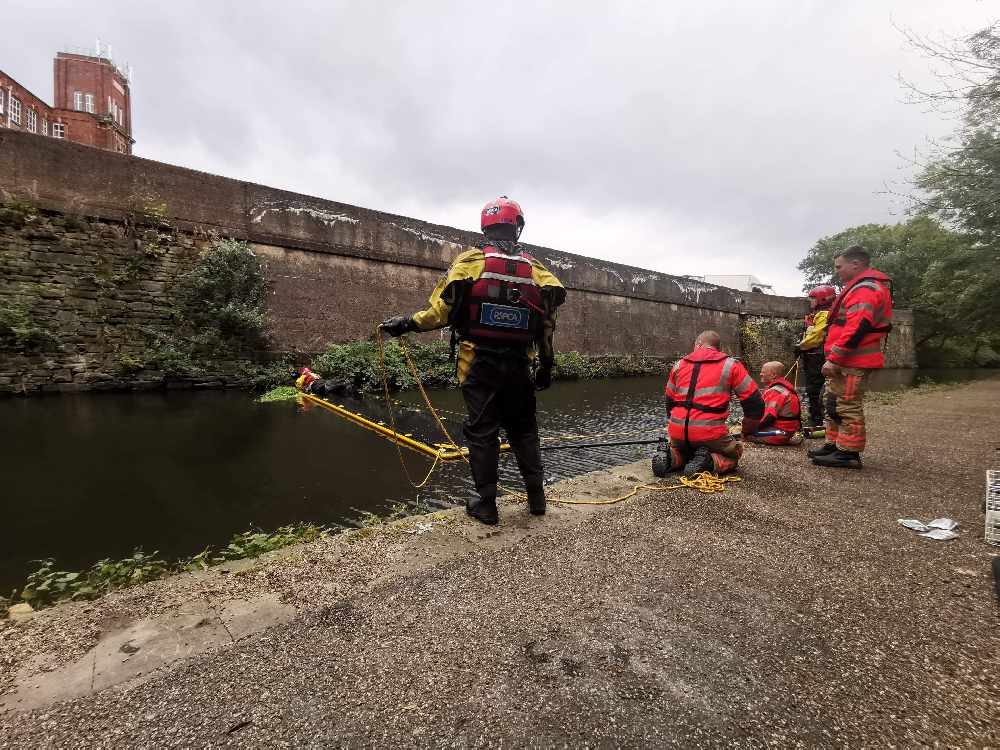 The RSPCA rescued a cat from a canal overflow drain in Audenshaw after the intrepid explorer had been missing for six weeks.
Thanks to the microchip, the RSPCA was able to reunite Simba with his owners within hours of the rescue.
The animal welfare charity was contacted last Saturday (26 September) when a member of the public spotted the cat inside the overflow pipe just above the waterline on the canal, near Guide Bridge railway station in Audenshaw.
The RSPCA and fire and rescue service attended to try and rescue the cat but unfortunately every time they got close enough, the cat ran back into the pipe and out of reach.
On Sunday, RSPCA's Animal Welfare Officer (AWO) Steve Wickham and Inspector Nichola Waterworth attended with a new plan for how to rescue the poor cat.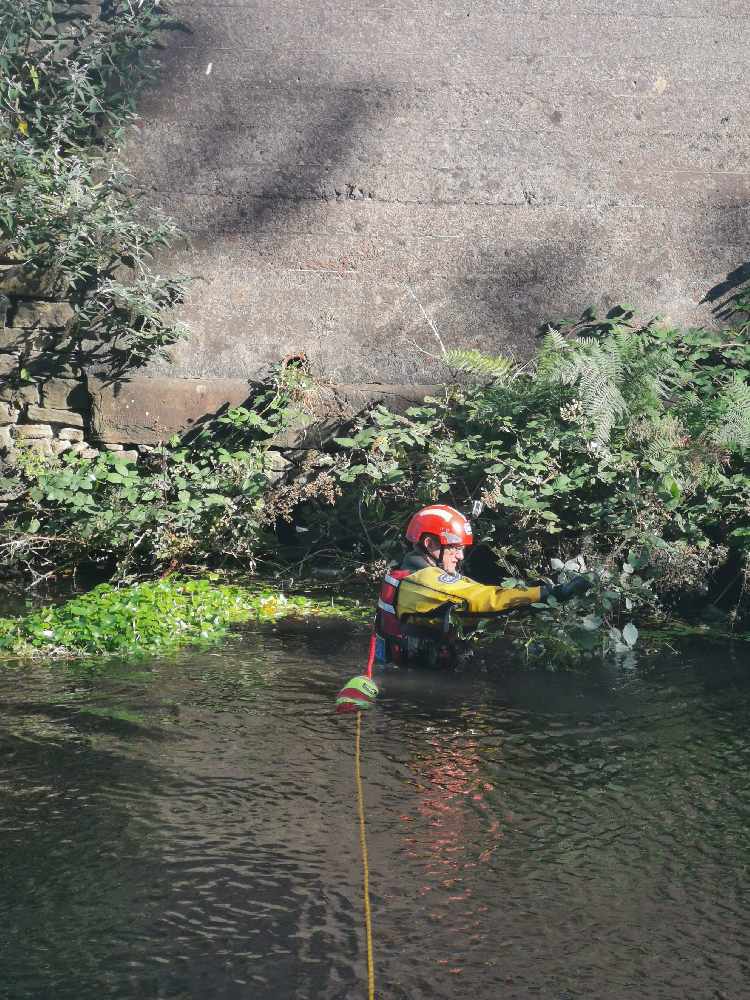 Steve said: "We managed to put together a makeshift floating platform and tied a cat trap on to it so we could float it across the canal. After standing in the cold canal water for approximately 40 minutes, I was able to lure the cat out with some tasty treats and then managed to grab him and pop him in the trap and wade back across the water to safety.
"Luckily for this little fella, he was microchipped and his owners had registered him missing on the microchip, so we were able to reunite Simba with his family that same day. This was a creative rescue with a fantastic happy ending!"
Simba had been missing from his home for six weeks although it is not known how long he was in the pipe for. It is believed he must have survived because he could keep himself hydrated with the canal water. He was extremely skinny and looking a little worse for wear but is glad to be home now.
Simba's owner Sajida Raza said: "I love Simba. He's like my own baby so it was really sad when he was missing. We put up posters and posted on Facebook but heard nothing. More and more time was passing and I was losing hope. I was just about to go out and do the shopping when I got the call from the RSPCA to say they had Simba. I was desperate to see him!"
Two-year-old Simba has now been reunited with his owner and their other cat Nala.
"He's very weak." Sajida added. "He's quite bony and clearly hasn't eaten much for a long time. I've got him his favourite food and I'm sure we can build up his strength soon."
To help the RSPCA keep rescuing animals and continue their vital work through these unprecedented times, you can donate at www.rspca.org.uk/covid.