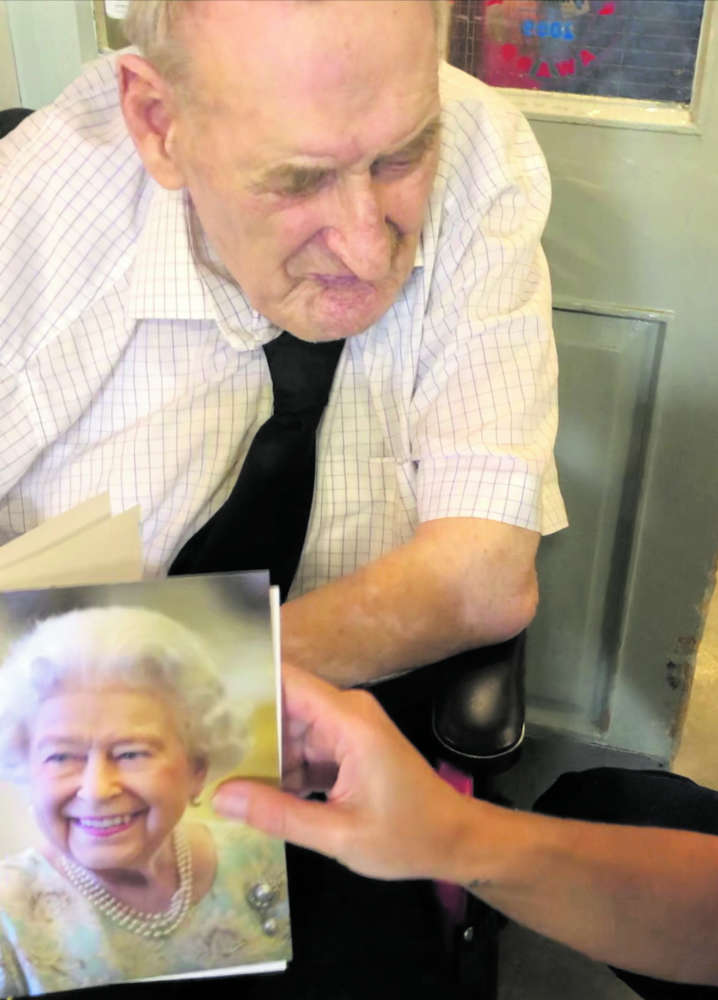 Laurel Bank Residential Care Home in Gee Cross held an extra special birthday party when resident Bill McNaul celebrated his 100th birthday.
The dedicated care staff at Laurel Bank decorated the home with balloons and bunting.
Bill was able to be joined on his special day by son Stephen who brought love from all of the family including daughter-in-law Susan, granddaughters Aimee and Kathryn, and great-grandchildren Esme and Ethan.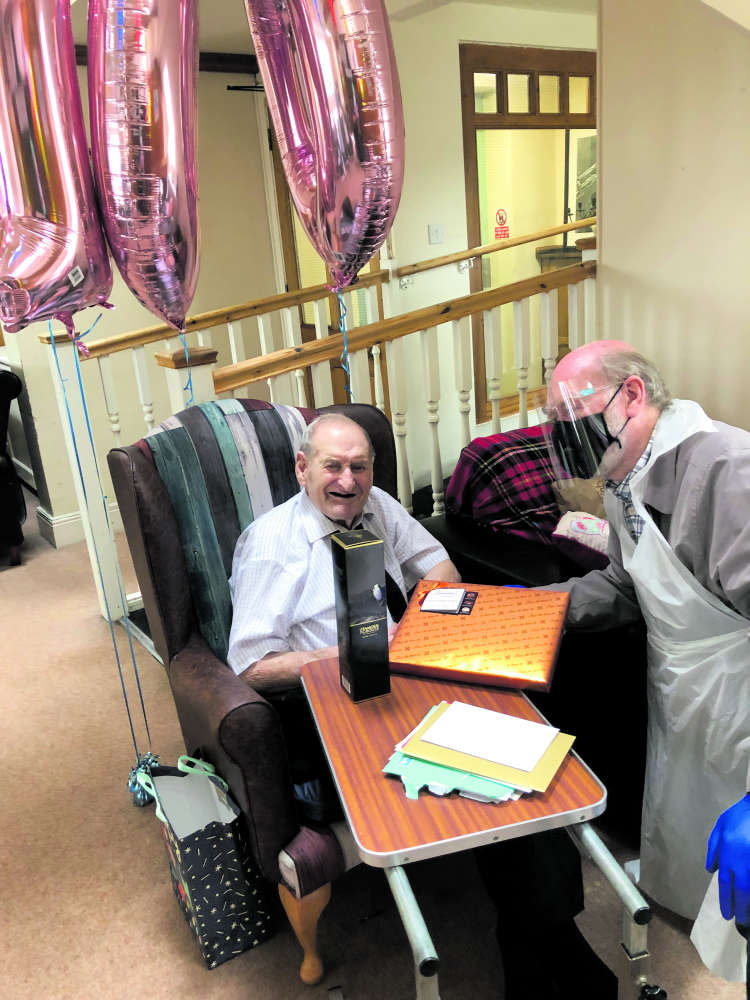 Bill was pleased to receive a card and message from The Queen to mark his milestone birthday on June 24.
Morrisons supermarket also gifted a bottle of whisky and a box of chocolates when they saw care home staff shopping for birthday party supplies to celebrate the birthday.
Born in Glasgow in 1921, Bill worked on the railways throughout the war whilst also serving in the Home Guard where he claimed to be 'the youngest member with the biggest gun.'
He met his late wife Jenny in Morecambe in 1943 and they married in 1945.
After the war he was transferred by the railways from Glasgow to Stalybridge, and he has lived in Tameside ever since. His only son Stephen was born in 1948.
Bill later worked for Norweb and was also a keen golfer, becoming Life President of Stamford Golf Club.
He later bought the club a defibrillator out of his own pocket.
Bill lived at his own home until the age of 97, before moving in to Laurel Bank Residential Care Home in February 2019.
Laurel Bank RCH Registered Manager Samantha Aherne said: "It was a pleasure and an honour for the Laurel Bank team to share Bill's special day with him."