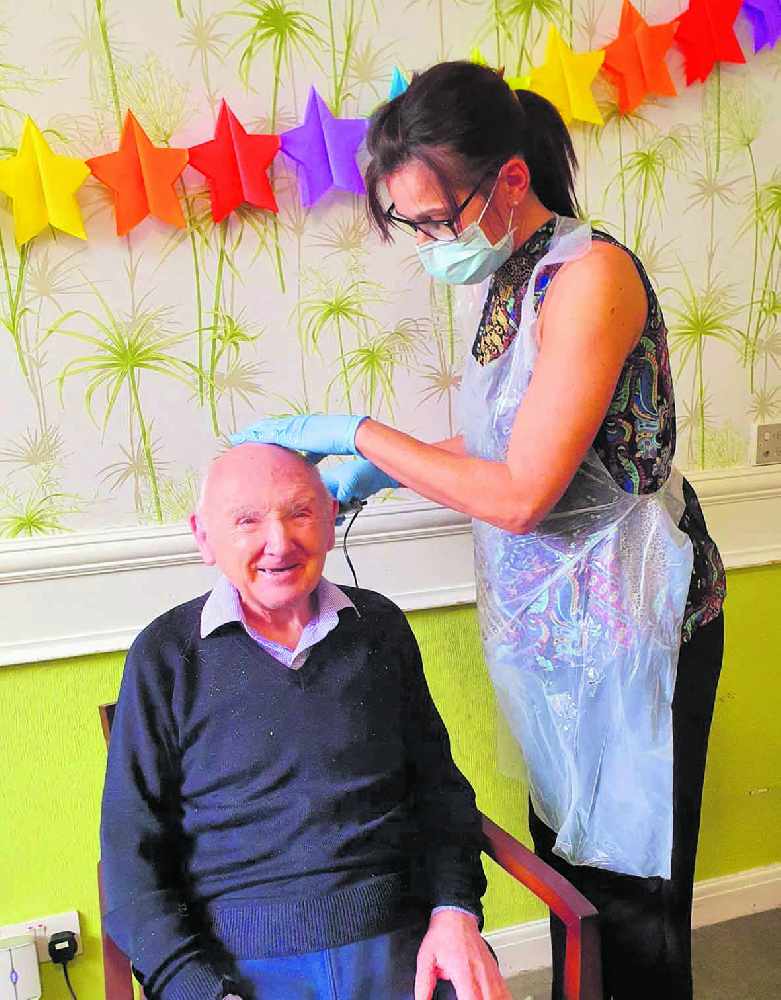 Laurel Bank Residential Care Home has pulled out all the stops over the past few months, thanks to the hard work of manager Samantha Aherne and a dedicated team of staff.
They have been doing their best to ensure residents and their families have peace of mind and are safe during the pandemic.
The home, on Knott Lane in Gee Cross, started off by offering telephone and video calls to family members and later allowed garden visits once restrictions were eased.
"We also kept residents entertained when families and friends were unfortunately prevented from seeing their loved ones," explained general manager Janet Spencer.
"This also meant outside services from those who would normally have visited such as entertainers, hairdressers and chiropodists.
"So we held a VE party back in May, followed by a garden BBQ in June."
Staff have also been stepping up to the plate, by turning their hands to hairdressing, pamper sessions and crafting – with residents enjoying creating rainbows to celebrate the NHS.
"We would also like to thank the local community for their kind donations of a large supply of two-piece scrubs for all the staff, including gloves, visors, masks, scrub bags and hand sanitiser," Janet added.
"Jean Sutcliffe, a member of Hyde Chapel, kindly donated Easter donations of chocolate eggs, homemade knitted chicks and colouring books for each of the residents, that made all of Laurel Bank's staff feel very appreciated.
"Manager Samantha Aherne was able to keep all their residents and staff safe throughout this awful unprecedented period - which everyone in the community has experienced."