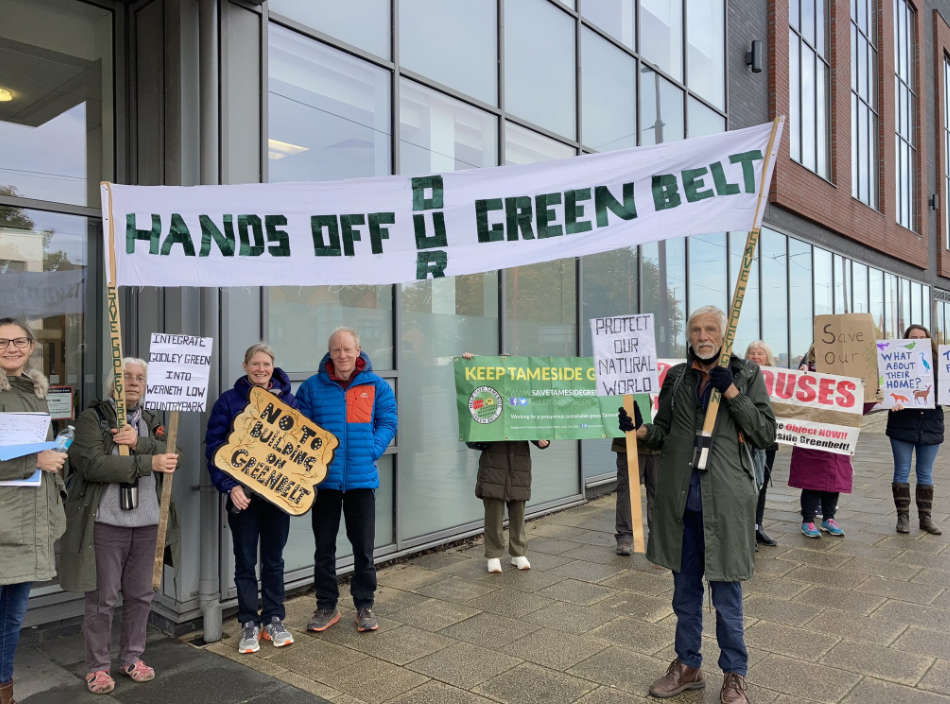 Campaigners opposing the construction of a huge new 'garden village' in Tameside's countryside have vowed to fight on after it was approved by councillors.
Claire Elliott (pictured) founded the Save Tameside Greenbelt group which has been fighting the Godley Green garden village since it was first mooted back in 2016.
She was one of five objectors who made impassioned speeches against the major development of up to 2,150 homes at a planning meeting in Guardsman Tony Downes House in Droyslden.
At the meeting, nine out of ten councillors on the panel backed the application, which will now progress to the Secretary of State for final sign off. This was despite 4,205 objections and an additional petition of 4,459 signatures lodged against the development – compared to just 33 letters of support.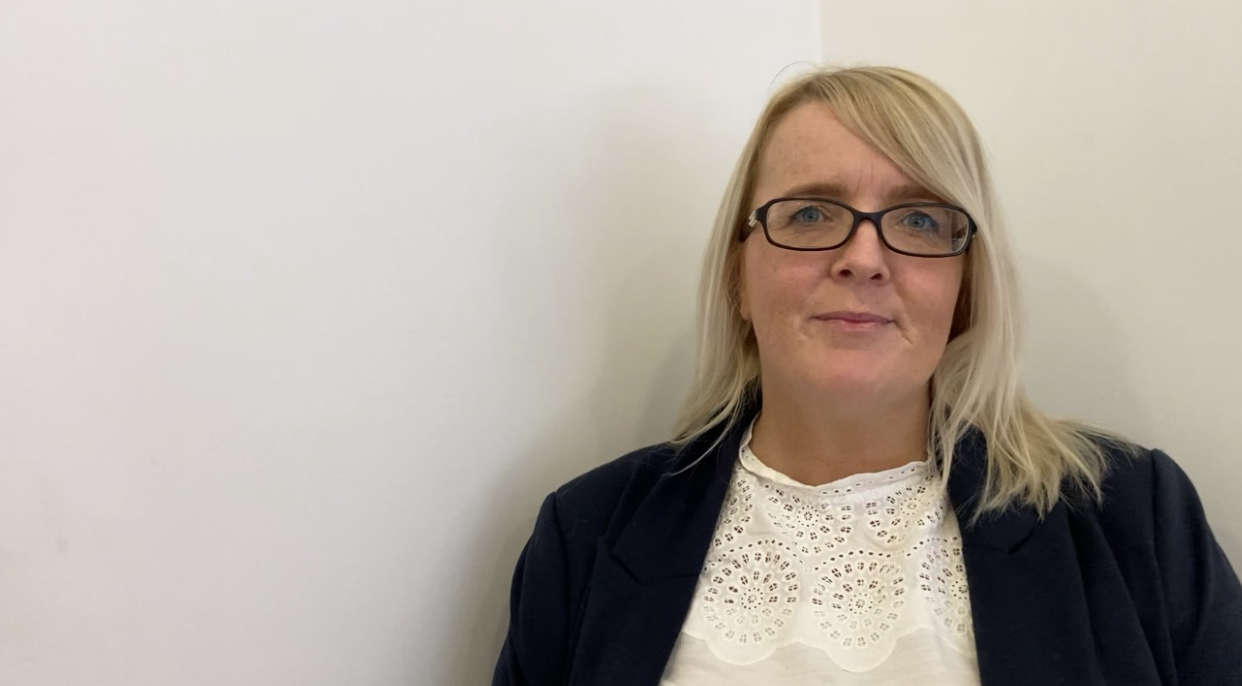 The garden village will be split by Godley Brook across two east and west villages, each with their own 'local centres' which would include up to 1,300 sqm of retail, 1,600 sqm of commercial uses and 1,000 sqm of local community uses. The thousands of homes would be built on countryside and pastureland north of Mottram Old Road over a 15 year period.
Speaking about the decision by the local authority to give the development the green light, Ms Elliott said: "It was expected, we thought it would be granted because it was their application. We stand to fight another day so hopefully the government can call it in or we can go down the lines of judicial review.
"The government have come out saying they basically want to protect the green belt so this will show whether they will or not. Putting their money where their mouth is and see if they'll step up and save it. Obviously we're disappointed but we live to fight another day."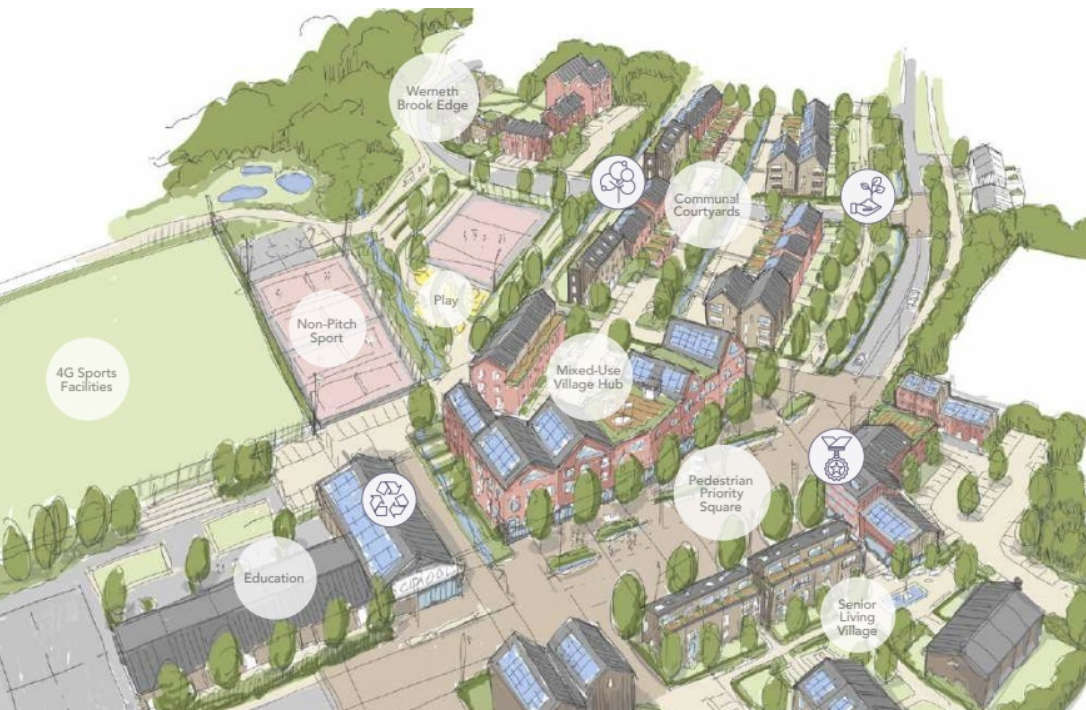 The proposed site is technically still in the green belt – and will remain so until the GMSF's new iteration, Places for Everyone (which covers nine boroughs except Stockport) is approved by the Secretary of State. This is not expected until next year – and may be further delayed if challenged by judicial review.
Principal planning officer Steven Kirkham told members it was 'not disputed' that the development would 'permanently transform the current landscape from a rural to an urban setting', adding that 'very substantial weight' should be attached to the harm to the green belt. But Mr Kirkham said overall the garden village would deliver 'significant social, health and economic benefits' and deliver a 'substantial number of new homes' – and therefore 'very special circumstances' existed to grant permission
In a statement after the meeting, council leader Gerald Cooney said: "We will await the outcome of the Secretary of State to as to whether he agrees to this much needed housing being built in Tameside."
"We want Godley Green to provide much-needed, quality homes that Tameside really needs. But it is not just about housing, it is about developing a sustainable community where people can work, raise families, travel easily, and enjoy green spaces.
"A garden community gives us the opportunity to do something different, with people at the very heart of the development. Their views have been invaluable throughout the application process, and we have listened to their feedback to shape the plans."
Categories: