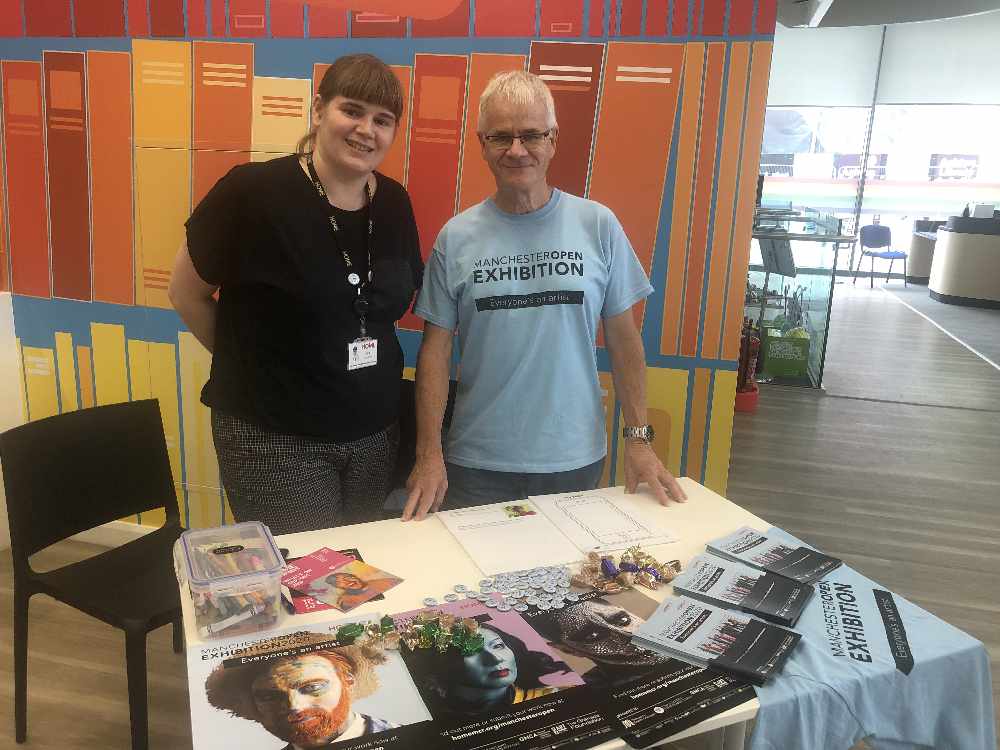 The Manchester Open Roadshow visits Ashton library to seek out Tameside's budding artists.
A series of free roadshow events are happening across Greater Manchester this month in preparation for HOME's open exhibition. The events provide practical support and creative workshops in hopes of encouraging people to get creative.
HOME, Manchester's centre for international art, have announced the launch of the first Manchester Open Exhibition, where over 500 art pieces will be showcased.
The showcase is open to everyone living in Greater Manchester and is free to enter, however a 'pay what you can' donation is welcomed.
HOME volunteer Chris Phillips said: "We're visiting libraries in the Manchester area with the idea of trying to inspire all different people to enter.
"When we speak to people they don't know anything about the event and is usually helps identify people who may want to take part," Phillips explains, "The idea is simply to encourage people inclusive of age, group or artistic experience to get involved in entering their artwork."
Chosen submissions will be put on display at HOME's main gallery, in Manchester city centre and will run from Saturday 18thto March 15th2020.
Work in the following categories can be submitted: paintings and prints, illustration and drawing, photography, audio or visual, sculpture and object, digital and mixed media and spoken word or performance.
Those wishing to submit art to the show can find out more information via the following link homemcr.org/manchesteropen. Submissions close on October 7thand all ages are encouraged to get involved.