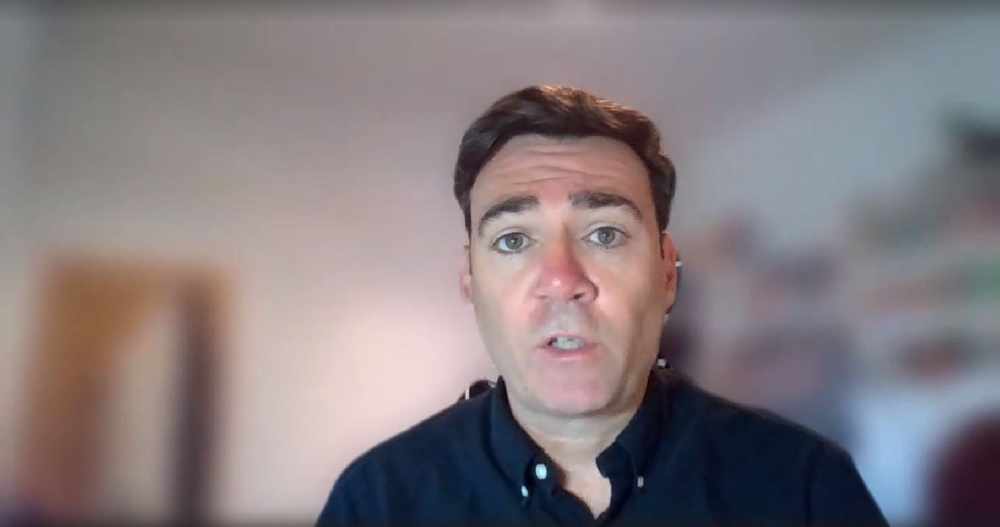 Mayor of Greater Manchester Andy Burnham.
'World-class' transport infrastructure could be in place in Greater Manchester by May 2024 – a year earlier than originally expected – under proposals set out by Andy Burnham.
The newly re-elected mayor is planning for 'immediate discussions' with the government to give him the powers and funding needed to accelerate bus franchising in the city-region.
Adopting the £134.5m scheme will pave the way for the wider Bee Network, the new name given to the London-style integrated transport system promised in March.
Mr Burnham, who secured two thirds of the public vote in a landslide electoral victory last week, will also ask for plans to extend the Metrolink to Middleton to be brought forward.
Other commitments made on the first day of his second term include the launch of a Greater Manchester bike hire scheme in November, and the construction of more and 100km of cycling and walking routes by the end of the year and 295 electric vehicle charging points within 18 months.
Mr Burnham said today (Monday): "Across the world, the most successful city-regions have one thing in common – an affordable, integrated and accessible transport network.
"People in Greater Manchester have made clear that they won't settle for second best any longer.
"That is why on day one of my second term as mayor I'm vowing to accelerate the delivery of a world-class transport network for our city-region and its people.
"It is absolutely critical to our future economic and social prosperity."
Bus franchising, which is currently the subject of two separate High Court challenges by regional operators, will allow for a single ticketing system between buses and trams.
In his victory speech on Saturday, Mr Burnham said a single bus journey in London costs £1.55 compared to the '£4 or more' that people pay to get around in Greater Manchester.
Before announcing his transport plans the mayor travelled from Middleton to Manchester's Piccadilly Gardens by bus – a single bus fare of £2.50 – before paying £2.80 for a single tram ticket from the city centre to MediaCityUK in Salford.
He said today: "People here deserve a transport network where you can seamlessly travel across our city-region on buses, trams and trains – without spending a fortune each time."
Mr Burnham has also written to Rochdale council to give his support for the creation of a new partnership to drive the regeneration of Middleton town centre.
Bringing Metrolink to the town is a key part of this, he said, and Transport for Greater Manchester (TfGM) has been asked to speed up the development of a business case to support the proposals.
The mayor will also be chairing the inaugural meeting of the Bee Network's delivery board today.