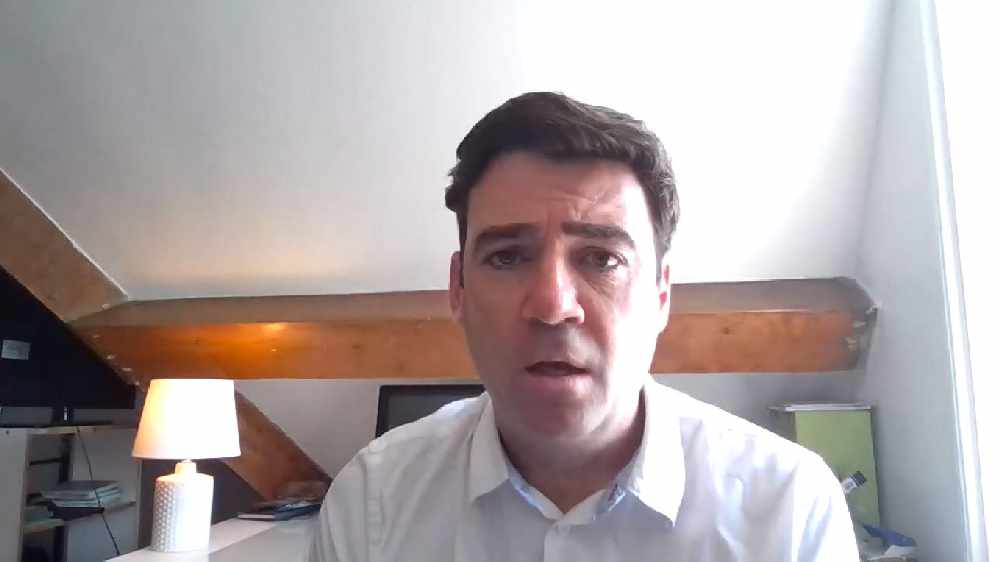 A Salford MP who was sacked from Labour's shadow cabinet "clearly" made a mistake endorsing comments made by actor Maxine Peake, Greater Manchester's mayor has said.
Andy Burnham (pictured) said it was "clear" that Rebecca Long-Bailey was wrong to share an article on Twitter by the Bolton-born star which contained comments described by Labour leader Keir Starmer as an "anti-Semitic conspiracy theory".
The Greater Manchester mayor also said sacking the Salford and Eccles MP from her position as shadow education secretary was "entirely understandable".
He said: "I don't have any further insight or knowledge to what has been reported, so I don't know all of the details in this case.
"It's clear that Rebecca made a mistake by endorsing the article and I think Maxine Peake has since acknowledged that comments that she made were not necessarily entirely factual or accurate. So that was clearly a mistake.
"The situation is, of course, we have a new leader of the Labour Party, who is determined to ensure that there is no room for ambiguity anymore when it comes to Labour's position on anti-Semitism.
"So I think the decision that he took was entirely understandable in those circumstances."
Ms Peake has since said the comments she made in an interview with the Independent, linking the death of George Floyd in the US to tactics learned from the Israeli secret services, were based on "inaccurate" assumptions.
On Twitter last Thursday, she said: "I find racism & anti-Semitism abhorrent & I in no way wished, nor intended, to add fodder to any views of the contrary."