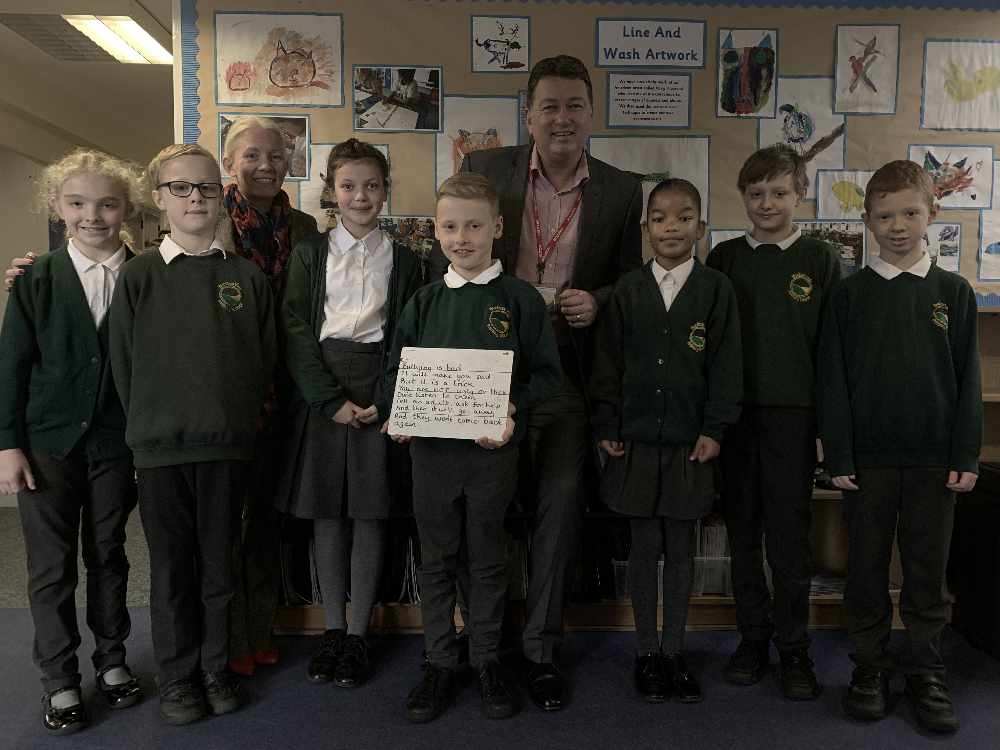 Pupils at Buckton Vale went 'MADD About Bullying' as part of National Anti-Bullying Week 2019.
Founder Norry Ascroft set up MADD (Making a Direct Difference) after being moved by the story of a young girl's suicide due to bullying.
MADD is an online teacher training programme that works alongside 'Truth About Bullying' sessions delivered to pupils in school.
The theme behind MADD is presenting the bully as a 'con artist' whose trick is no longer effective once the victim knows how it works. Teachers are trained to understand what's going on with the bully to intercept the problem.
Norry, who's a trained human behaviour expert, visited Buckton Vale last week to introduce them to the 'con trick' and he was delighted with the pupils' response.
He said: "The children of Buckton Vale have been fantastic with their attitude and openness towards the Truth About Bullying. We've only had a short time with them but I can see from their responses that they're getting it. I know that the teachers here will carry it on and drip feed it, so these children will know it inside out. That's what makes a difference."
In the afternoon, Norry moved on to Mossley Hollins to deliver the Truth About Bullying sessions to Year 8 pupils. Then in the evening, parents from all schools in the Mossley and Carrbrook Schools' Partnership were invited to a presentation evening.
"The parent's version is obviously different to what I show the children; it's tougher and more direct," Norry said.
"Eventually, the online training programme will be accessible to every teacher and member of staff of all the schools. That's the first stage. Then hopefully in 2020, we'll have the parent's course."
While MADD is rolled out across more than 200 schools across the North West, Buckton Vale and Mossley Hollins are the first to be involved in Tameside.
Buckton Vale headteacher Deborah Brown wants to see more local schools get involved after being hugely impressed by its impact at her school.
"I think it's fantastic and I've certainly been pressing for as much funding as possible for MADD About Bullying," she said. "Norry is doing this completely free of charge, the money we're trying to get is through business sponsorship.
"I think it's going to be brilliant and I'm sure it will spread. We've got the partnership schools involved and I'm sure they will be keen to find out more and get it spread across Tameside."
An online donation page has been set up to try and sponsor MADD About Bullying for as many schools as possible. You can donate at www.justgiving.com/crowdfunding/maddaboutbullying and to find out more about the programme, visit www.facebook.com/MADDaboutbullying.