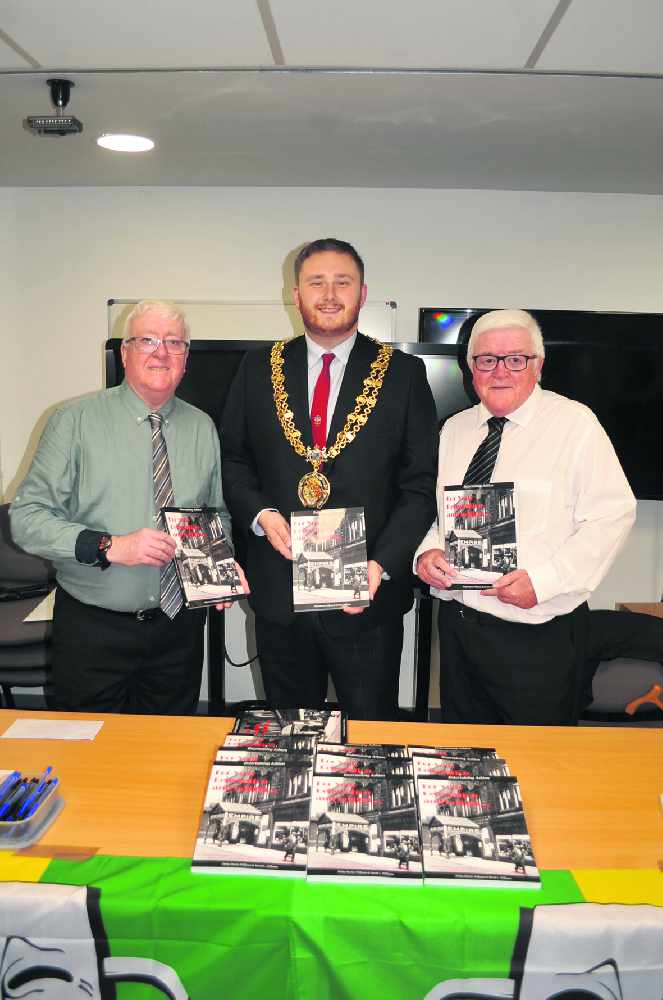 After what seems a lifetime, Ashton brothers Philip and David Williams have seen their book on the history of the town's music halls and theatres finally published.
'For Your Delectation and Delight' was intended to be a follow-up to the brothers' 1995 book on the town's cinemas.
Although research and writing had begun other projects always seemed to take over and it was not until 2011 that Philip and David could fully
devote their time to the proposed theatre book.
The finished volume presents the first comprehensive account of live entertainment in Ashton beginning in the early 1800s up to the closure in 2008 of the Tameside Hippodrome.
The book was launched recently at a party of specially invited guests at the meeting room in the Ashton Market Hall in the presence of Tameside Civic Mayor Cllr Leigh Drennan and his Consort Mr Cory James.
This was followed by a public book signing at the community stall (close to the seating area) in the market hall itself.
The book, which carries a foreword by Manchester comedian Justin Moorhouse, has 11 chapters over 250 pages and is fully illustrated (sized 7.72 x 10.63 inches).
The book is now on general sale at £15. It can be obtained from Hari's Newsagents in the Ashton Market Hall or ordered through Amazon or bookshops.
Philip told the Reporter: "We know that lots of people have been waiting a long time for this book and we hope 'For Your Delectation and Delight' will please them."
The volume takes in all aspects of the town's music halls and theatres, the building themselves as well as the shows the performers and the 'business'.
"It's a history book, a book full of nostalgia and one which hopefully will inform, educate and thoroughly entertain its readers," added David.
More information can be found at hoydpublishing.co.uk or email hoydpublishing@yahoo.co.uk.