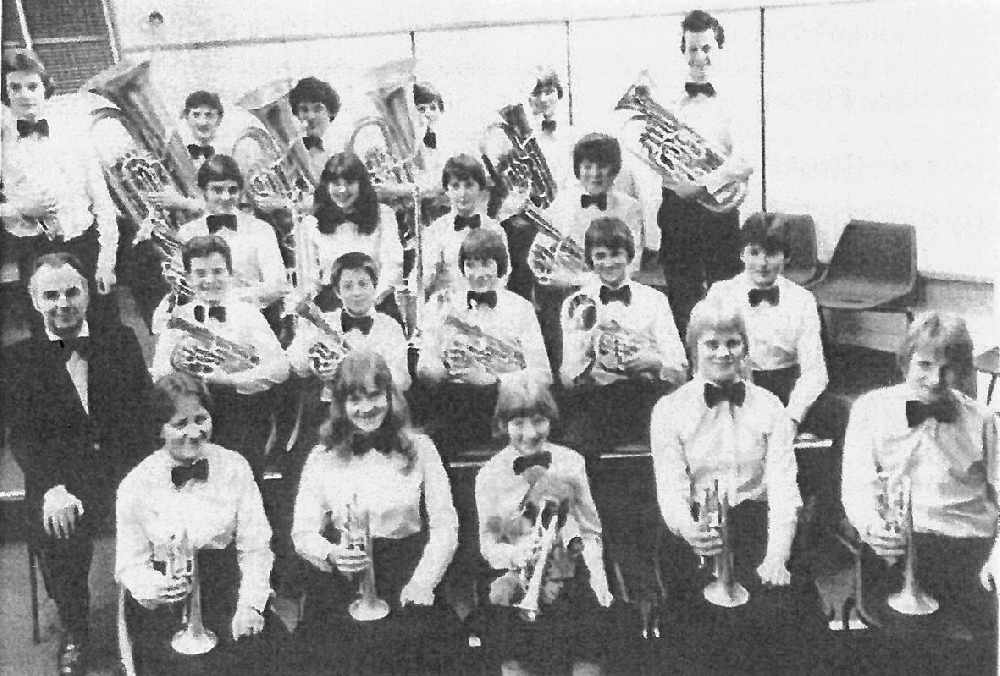 Last Friday marked a blast from the past for the Mossley Hollins School Band, who celebrated their 50th anniversary - making them the longest established school brass band in the country. 
For the occasion, the band with members from past and present, entertained an audience at The George Lawton Hall, with a packed musical program featuring traditional Bandstand Blues and Slaidburn to Beatles classics, even showcasing vocal items from special guests and words from Mossley Hollins head teacher Stuart Marshall.
In a statement to open the concert, Stuart said: "In 1969 Brian Farrar started the band - he probably did not realise that it would still be going strong 50 years later to become the longest established school brass band in the country.
"There are of course countless numbers of stories regarding the band and the players in the band over the years and some (which are repeatable) will be heard this evening. We also hope to tell the story of how the band began, developed and has changed..."
Thanks for the evening went to the administration team at Mossley Hollins High School, technician Mark Acton, compere Paul McKechnie, soloist Alex and finally Dave Chapman who wrote the final piece of the programme for Martyn Evans and the Mossley Hollins High School Band Project.