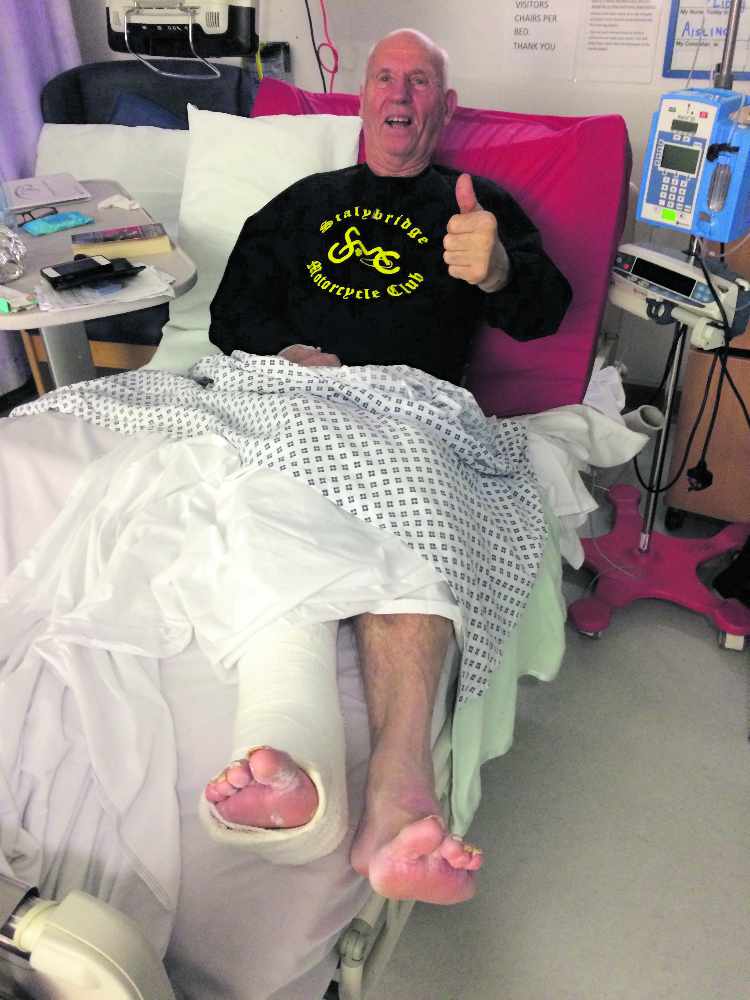 Good wishes go to long-serving Reporter photographer Ray Liddy this week who sadly suffered an accident on his scooter on Saturday.
Super snapper Ray, now 81 and a former recipient of an O2 NW Media 'Stand Out' Award for his long service to the Reporter and community news and pictures, was on his way to his latest photographic job when the accident happened.
Ray sadly broke his ankle in the incident in Glossop and is set to undergo an operation in Tameside Hospital this week and faces Christmas with his foot in plaster.
In good spirits and sporting his Stalybridge Motorcycle Club top, Ray, from Mossley, quipped that he was looking forward to putting his feet up - but planned to back on the road as soon as possible.
Everyone at Quest Media Network Ltd wishes Ray a speedy recovery.