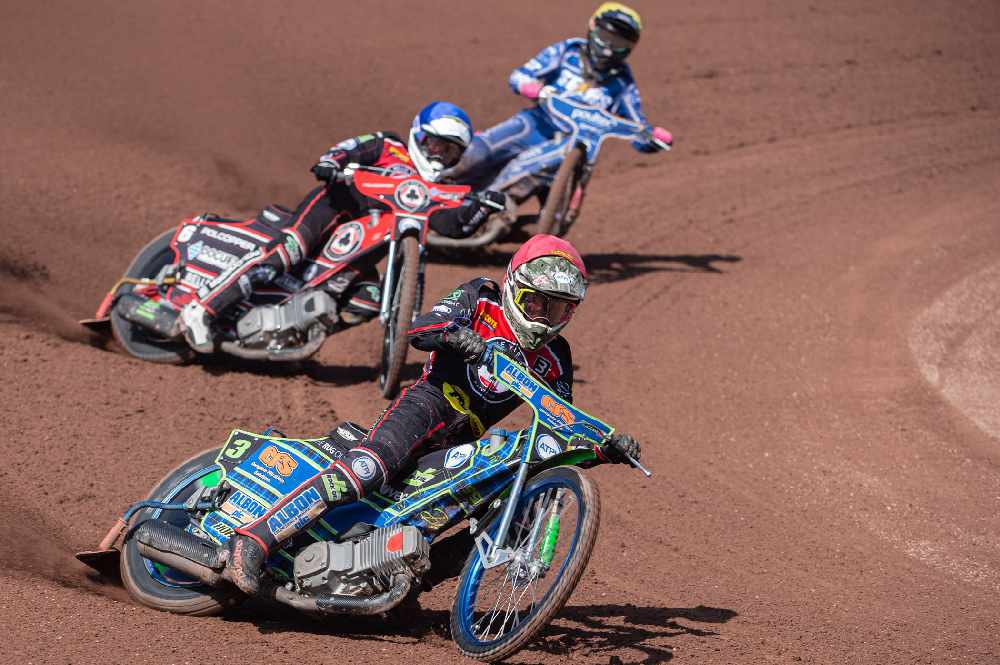 Belle Vue's Rentruck Aces have stated their intentions with clarity after blitzing King's Lynn to the tune of a 54-36 emphatic win at the National Speedway Stadium on a baking Bank Holiday Monday.
The action on track outshone the sun as the Rentruck Aces went all-out to make their case for the play offs, and along the way the long-standing track record was finally smashed by Dan Bewley.
The home team were also keen to see Max Fricke flex his SGP muscle on his return from injury, and he didn't disappoint and was welcomed back with great enthusiasm from a packed stadium.
The eleventh-hour loss of Dimitri Bergé – due to a knee injury picked up on Sunday – did nothing to stutter the Rentruck Aces' efforts, although it meant young Jaimon Lidsey was a very busy man!
He dropped just three points from seven rides to top score with a more-than impressive 15+3, while Bewley added a fantastic 11 points and Kenneth Bjerre rounded off the top three scorers with 10+1.
Lidsey said: "It was nice to know Lemo [Mark Lemon] had so much faith in me. It was a good day for me, I managed to find something that clicked and worked really well, and I scored some good points.
"Losing Dimitri at the last minute wasn't ideal because it does put a little extra pressure on, and today was already a critical meeting for us but we hope it's nothing too serious for him.
"King's Lynn put up a fight but for us everything just seemed to click into place. We were all firing, we felt good and we managed to get the job done. We just need to follow through at Peterborough.
"We always put maximum effort into these meetings. We all want to be there in the play offs and with this result I think we've proved we can handle pressure, and we're not out of this yet."
The Cool Running Colts take over Manchester this Thursday, August 29 when they take on Cradley for what could be a significant home clash in their National League top four pursuit.
Tickets are available at the stadium on race night, or online at www.bellevue-speedway.com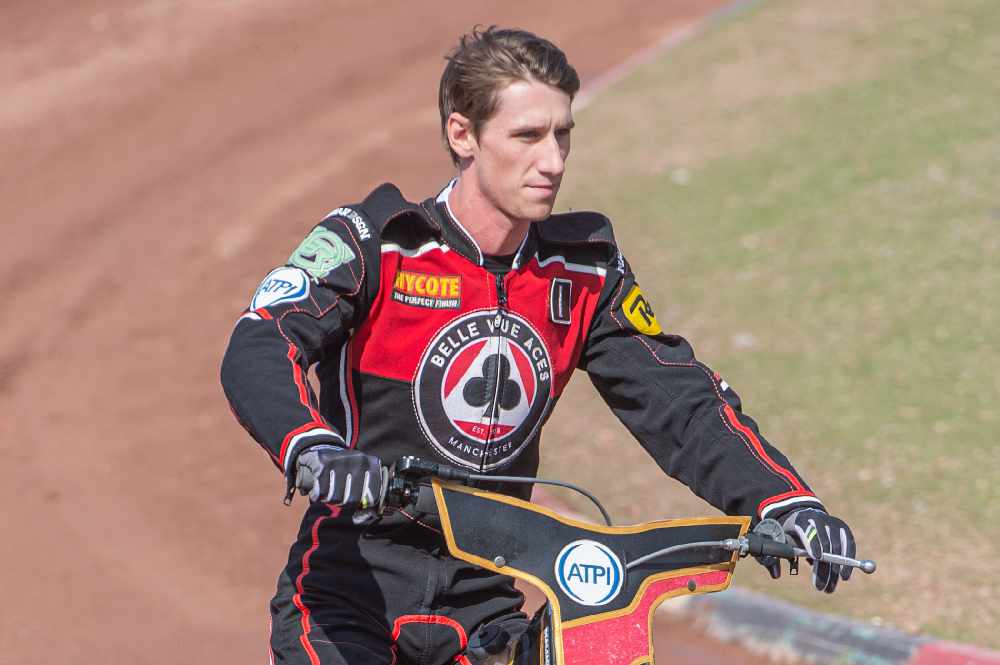 RESULT – BELLE VUE V KING'S LYNN – MONDAY, AUGUST 26
Belle Vue 'Rentruck' Aces 54:Jaimon Lidsey 15+3, Dan Bewley 11, Kenneth Bjerre 10+1, Steve Worrall 9+1, Max Fricke 8+1, Jye Etheridge 1, Dimitri Berge R/R
King's Lynn 'Poultec' Stars 36:Craig Cook 11+1, Robert Lambert 7+3, Michael Palm Toft 5, Tero Aarnio 5, Erik Riss 4+1, Thomas Jorgensen 3, Lewis Kerr 1+1
Premiership Points: Belle Vue 3 King's Lynn 0