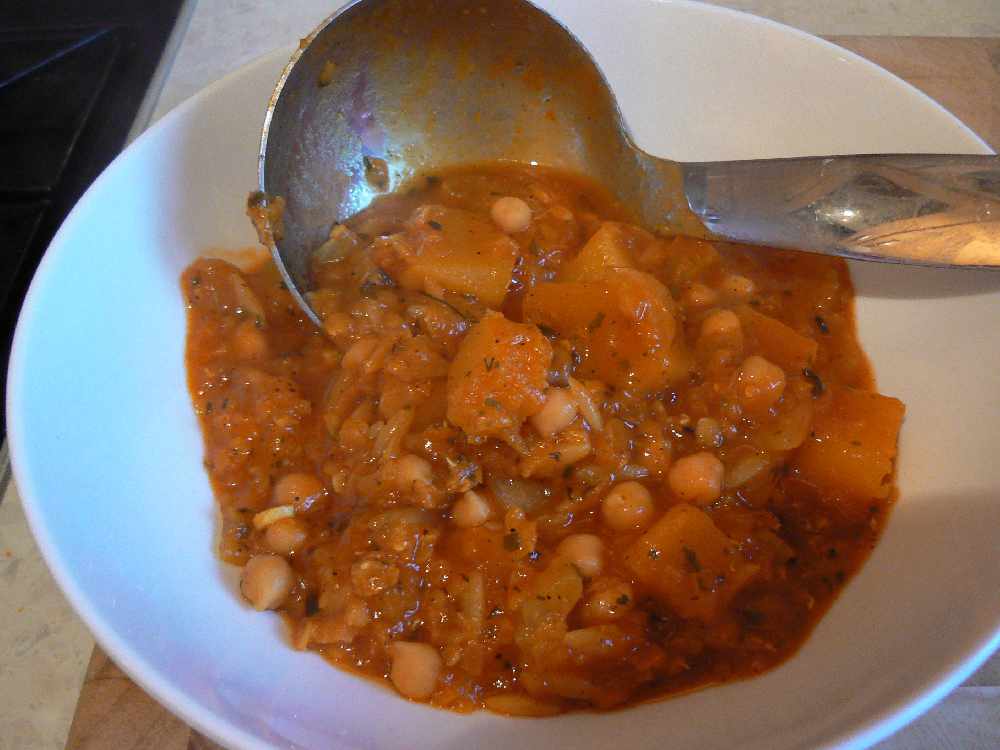 Now the cold weather is starting to set in, Lisa has a tasty stew that you can make to help warm you up...
There is a definite chill in the air now, indicating that autumn is well and truly here.
It's the kind of weather that is crying out for stews, casseroles and soups to keep out the cold autumn air.
I first came across this tasty stew when I was invited to my friend's house and she made a few vegetarian options for her guests. Since then I have made this warming dish numerous times for my hungry family.
With a family to cater for, it is easier to make one dish which we can all share, rather than individual meals.
It does take quite a bit of preparation, but it is worth it and with Halloween coming up it is an ideal recipe to use up some leftover pumpkin.
I always tend to make more than enough as the stew keeps well and can be frozen or used the next day.
You can serve this dish with crusty bread, or as I do, boiled rice. Perfect to see off the chills from frosty days and nights!
Ingredients
Serves 6-8
Three tablespoons of olive oil
Two large onions, chopped
One young leek chopped (optional)
Three garlic cloves, crushed
Three celery stalks, chopped (optional)
One tsp of black pepper
One tsp of turmeric
Half a tsp of ground cinnamon
Half a tsp of ground ginger
200g of red lentils/pearl barley/split peas (optional)
400g tin of either: cannellini beans, kidney beans, black eyed peas or chick peas (drained)
600ml passata
Half a tsp dried parsley
Half a tsp dried coriander leaf
500g pumpkin or butternut squash
Two litres of vegetable stock
100g small pasta shapes (optional)
Method
1. Heat the oil in a large saucepan or stockpot and add the onions. Cook over a medium heat until just starting to turn golden (don't let the onions turn brown).
2. Turn the heat down low and add the leek, garlic, celery, pepper, turmeric, cinnamon and ginger. Cook for a couple of minutes.
3. Add the lentils (or whichever you are using), beans (or whichever pulse you are using), passata, parsley and coriander leaf. Cook for 10 minutes over a low heat stirring from time to time.
4. Meanwhile, cut the pumpkin or butternut squash into large cubes and add to the pan with the vegetable stock. Cover and cook for about 30 minutes until the vegetables are tender.
5. If you are using pasta, add to the stew and cook for a further 10 minutes or until the pasta is cooked. Add more pepper to taste.
6. Serve hot in deep dishes. This stew keeps well and can be reheated the next day. It can also be frozen.