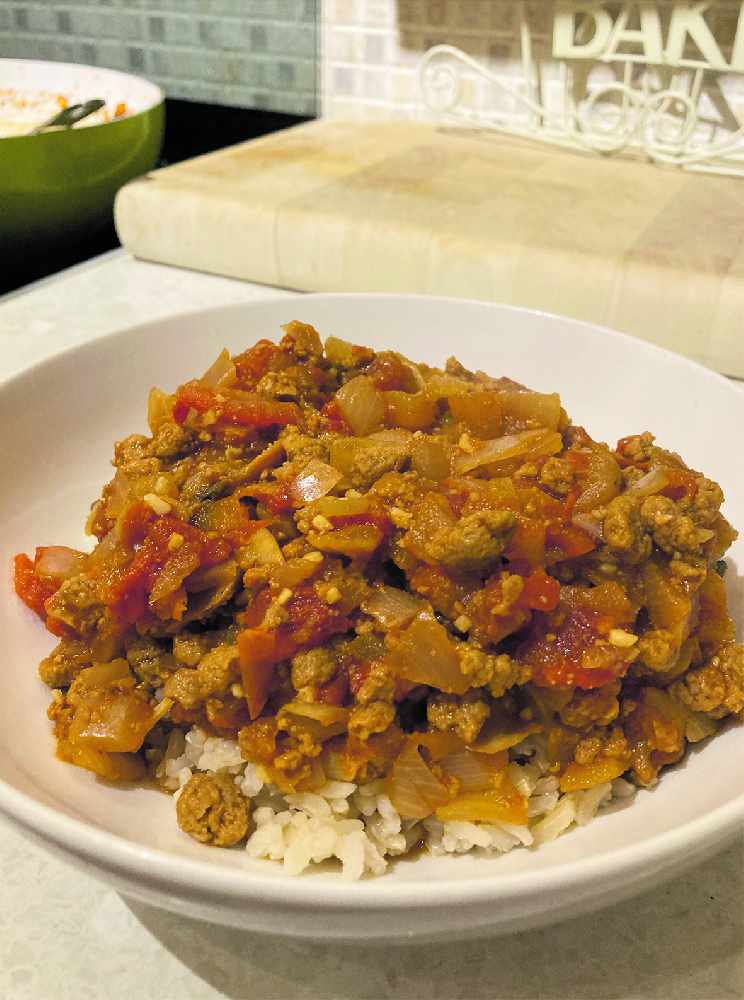 If you're taking part in Veganuary, Lisa's first recipe of 2021 is ideal for you...
Now that the festivities of Christmas and the New Year are over, many people will be looking to opt for a healthier diet in 2021.
After all, there's only so much cheese and chocolate you can eat!
Over the past few years January has been seen as the month to go vegan - the aptly named Veganuary.
I have been a vegetarian for 36 years so am used to substituting meat for veggie and vegan food.
The recipe here for veggie chilli is an ideal one if you want to cut meat from your diet - my husband made this and he is a meat-eater!
It's quick, tasty and easy to make and is a great alternative to meat.
Plus, it freezes well if you have any left over.
Ingredients
Two tbsp vegetable oil
One medium onion, diced
200g mushrooms, sliced
Two cloves of garlic, crushed
Half tsp smoked paprika
400g can chopped tomatoes
500ml tomato passata
One vegetable stock cube
400g can kidney beans (optional)
300g meat free mince
Method
1. Pre-heat the oil in a large frying pan or wok and cook the onion for five-six minutes.
2. Add the mushrooms and continue to cook for a further five minutes.
3. Add the garlic and paprika and cook for a further two minutes, stirring continuously.
4. Stir in the chopped tomatoes and passata, and crumble over the stock cube. Bring to a gentle simmer for eight minutes stirring occasionally.
5. Stir in the kidney beans (if using) and meat free mince, cook over a gentle heat for a further 10 minutes.
6. Serve with rice or baked potatoes.