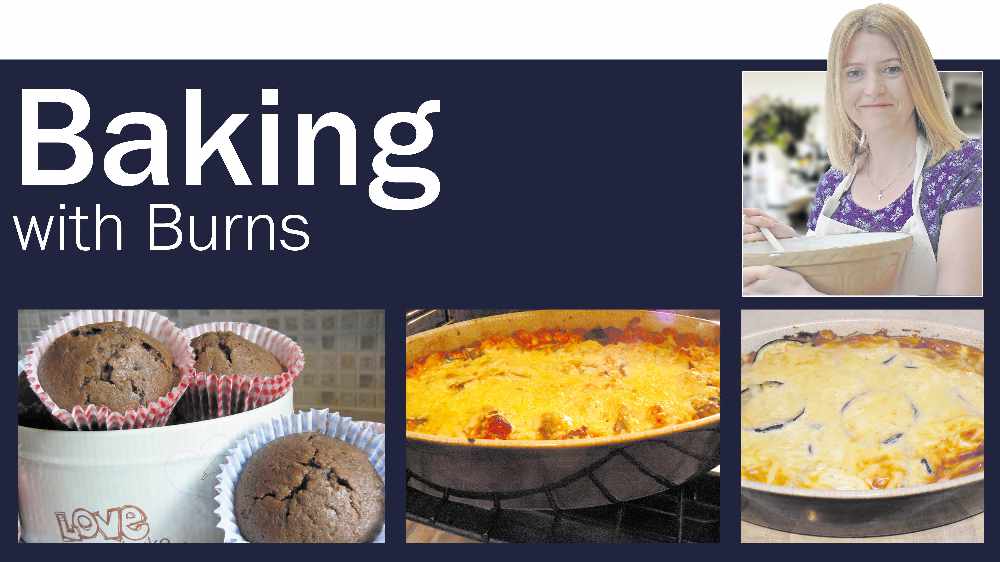 In her latest recipe, our baker Lisa Burns has another light and delicious treat for you to make and enjoy at home.
Simple ginger cake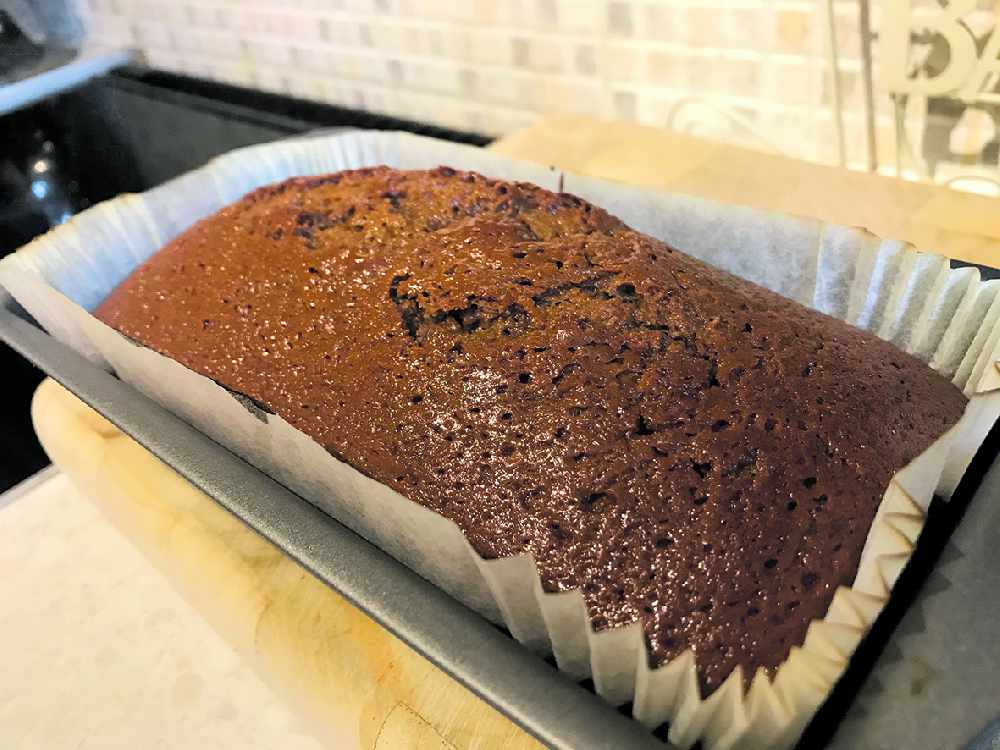 Lisa writes...
One of the quickest and easiest cakes to make is this sticky ginger cake.
This lovely light cake is spicy and moist and is so easy to make. It is made by using the melting method – this is when butter is melted in a pan with either sugar, golden syrup or black treacle. Cakes made using the melting method have a deliciously moist and sticky texture.
They also have a high proportion of sugar and syrup and sometimes contain heavier grains such as ground nuts or oats. Cakes made this way benefit from storing for at least a day before cutting to improve their moisture and stickiness, though this one tastes delicious when it is served warm from the oven.
It is mixed together in one pan before pouring into a loaf tin and therefore cuts down on the washing-up. I made this cake last week and it went in a day - I must make two next time!
Ingredients
60g/2ozs unsalted butter
125ml/4 fl ozs golden syrup
One tsp of black treacle
110g/ 4ozs dark muscovado sugar
150g/5ozs self-raising flour
Two tsps ground ginger
Half a tsp mixed spice
125ml/4 fl ozs milk
One egg, beaten
Method
1. Preheat the oven to 170C/330F/gas mark 3. Put a cake case in a 2lb loaf tin.
2. Melt the butter gently in a large saucepan over a low/medium heat. Add the golden syrup, treacle and sugar and cook for around two minutes until they are melted and well combined.
3. Remove from the heat and sieve the flour, ginger and mixed spice on top of the melted mixture. Add the milk and egg. Mix with a wooden spoon until well combined and there are no clumps of flour.
4. Carefully pour the mixture into the prepared loaf tin and smooth the top. Bake for around 45-50 minutes until a skewer inserted into the centre comes out clean.
5. Remove from the oven and let it rest for a few minutes in the tin before turning out onto a wire rack.
6. Allow to cool, then place in an airtight container. The cake will keep well for three-four days.
How about a competition?
This week we are giving away a To The Moon Cupcake Kit, courtesy of Meri Meri.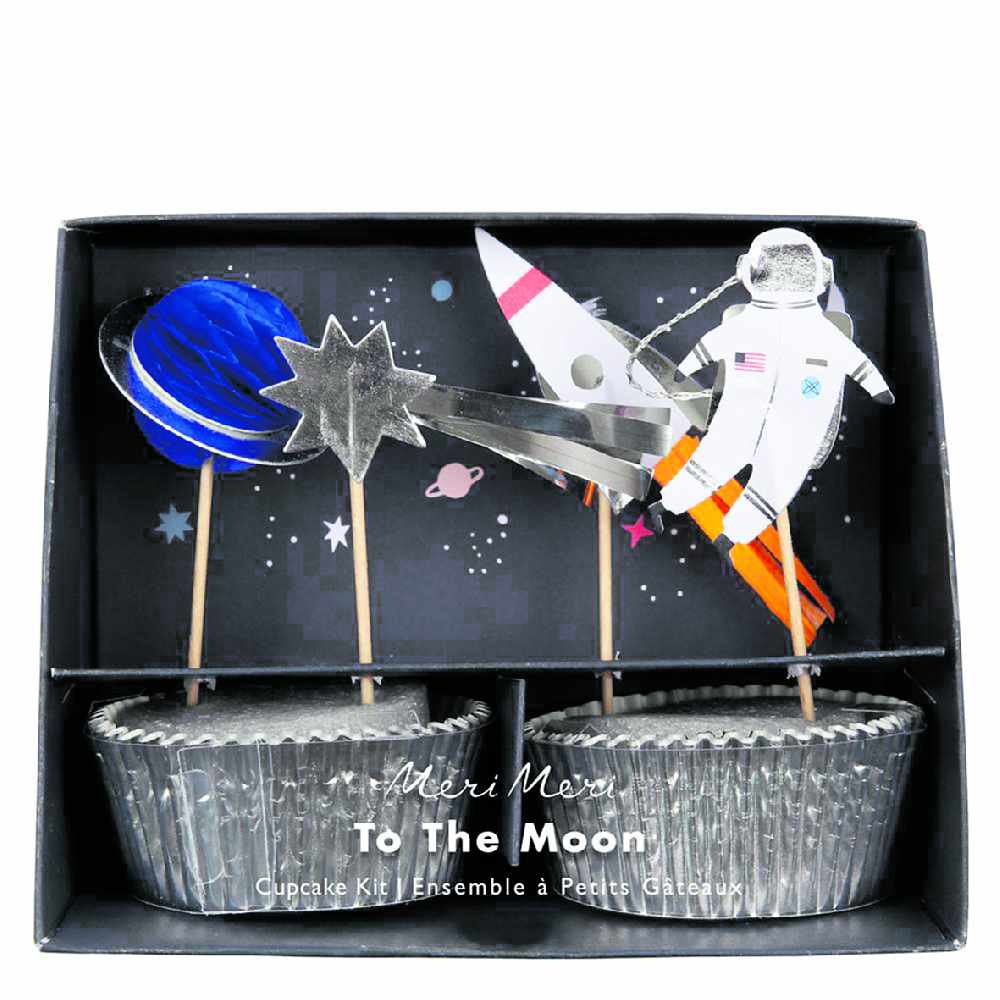 If your little one dreams of sci-fi style adventures, the To The Moon cupcake kit is a brilliant way to present delicious party treats. Featuring shiny silver cases and toppers with four beautiful designs including an astronaut, rocket, shooting star and 3D planet. Visit merimeri.co.uk for their unique range of treats, kits and dressing up bits.
To win the Moon Cupcake Kit just answer the following question:
By what method is ginger cake made?
DUE TO THE CURRENT SITUATION WE WILL ONLY BE RECEIVING COMPETITION ENTRIES VIA EMAIL.
Email your answer and full contact details to: competitions@questmedianetwork.co.uk.
The closing date is Thursday 6 August.