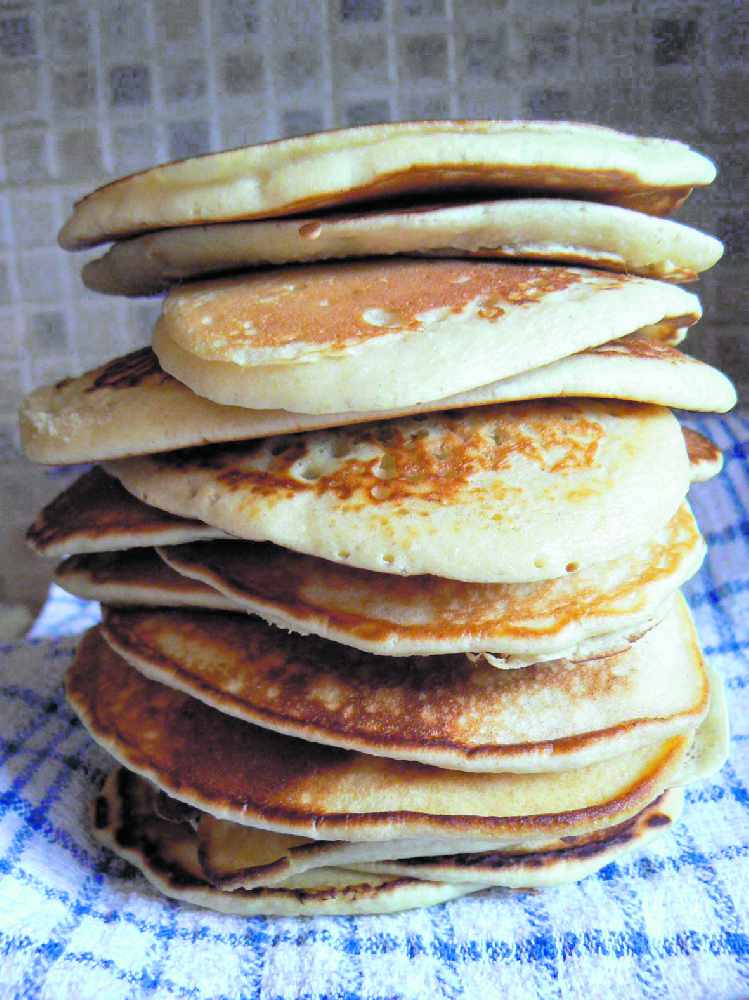 Today (Tuesday) is Shrove Tuesday - or Pancake Day - and Lisa has the perfect pancake recipe for you!
Shrove Tuesday is the start of Lent.
My family always has pancakes on Shrove Tuesday - either in the morning before work and school, or later in the evening for tea.
I tend to make mini pancakes so we can hold them in our hands.
Pancakes are a great comfort food and very nourishing. The batter can even be made the night before and left in the fridge ready for the morning.
I have used bicarbonate of soda in mine as a raising agent, which helps to make the pancakes light and fluffy.
Shrove Tuesday falls just before Ash Wednesday, which is the first day of Lent and is celebrated in some countries by consuming pancakes.
'Shrove Tuesday' comes from the word shrive, which means 'absolve.'
Many indulges are often given up for Lent, so Shrove Tuesday, on February 16 this year, is the last day to indulge in certain foods, such as rich and fatty food before the fasting begins.
Over the past few years I have given up chocolate for Lent - though I can't make up my mind this year!
Ingredients
Makes around 22-24 small pancakes
300g/11ozs plain flour
1tsp bicarbonate of soda
1 tsp cream of tartar
75g/3ozs caster sugar
Two eggs
1 tsp lemon juice
400ml/14fl ozs milk
Small amount of unsalted butter for greasing
Method
1. Sift the flour with the bicarbonate of soda and cream of tartar into a large mixing bowl.
2. Stir in the sugar and make a well in the middle.
3. Beat the eggs with the lemon juice and pour into the flour mixture.
4. Gradually beat in the milk with a hand held whisk a little at a time to make a smooth, thick batter. Don't add all the milk until the batter is smooth. The batter should be the consistency of double cream.
5. Leave to stand for 30 minutes (or overnight in the fridge).
6. Lightly grease a large frying pan or griddle with the butter and heat gently.
7. Drop spoonfuls of the batter in the pan (around three) leaving room between each pancake. Cook until they are just set and beginning to bubble. Turn and cook the second side. Make sure the pan doesn't get too hot as the pancakes will burn, so turn down the heat if you have to.
8. Transfer the pancakes onto a clean tea towel on a plate and cover up. This will keep the pancakes warm until you are ready to serve them.
9. Repeat stages 7 and 8 until all the pancakes are cooked.
10. Serve the pancakes hot with butter, jam, maple or golden syrup, chocolate sauce or eat them plain (like I do!)