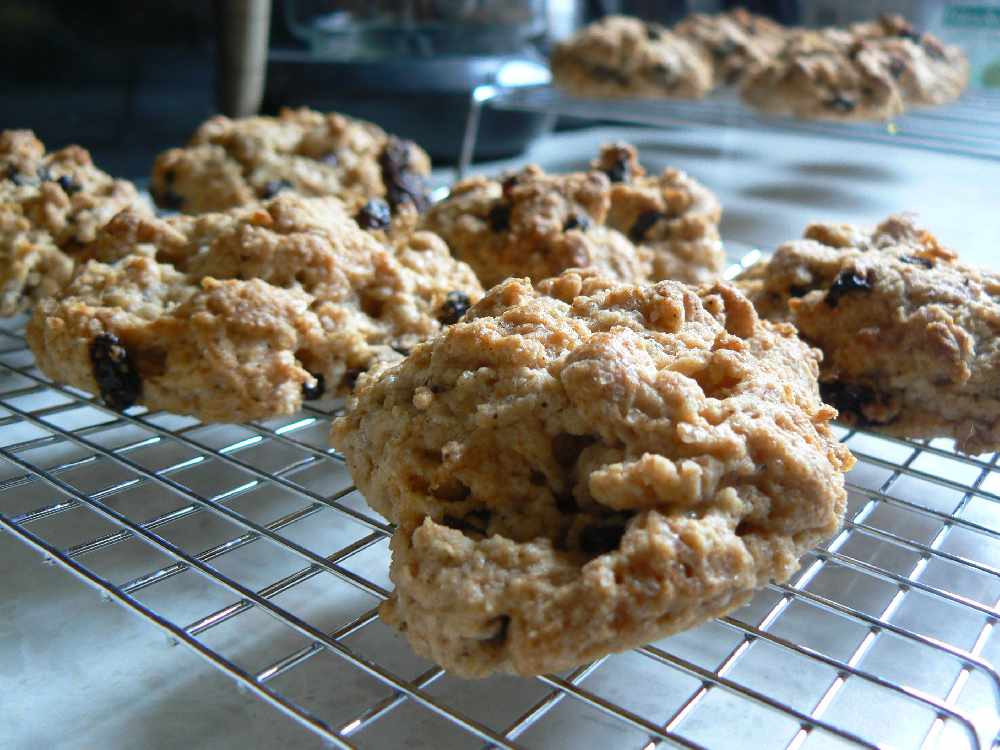 If you're looking for something to get your children interested in baking, look no further than this versatile treat. Over to Lisa...
Sometimes the simplest recipes are the tastiest.
I remember making rock buns when I was in school and the recipe is one I revisit a lot. I have added various fruits and spices over the years, but the basic ingredients remain the same.
Rock cakes always stir up childhood memories. I remember writing down the recipe in my little plastic backed cookery book in high school.
I had covered my book in an old magazine with a picture of a chocolate hedgehog on and then backed it in clear plastic. Thank goodness today's high school children don't have to do that!
Rock cakes are easy to make and are an ideal way to get your children interested in baking – that's probably why it was one of the first recipes I made in my first year at high school.
In the recipe here I have added a few warming spices which smell lovely when the cakes come out of the oven.
My children love these little cakes and they all went within a day of me making them – perfect for a lunch-time (or any time!) treat.
Ingredients
Makes 12
8oz/225g self-raising flour
One tsp mixed spice
Quarter of a tsp ground ginger
Quarter of a tsp ground cinnamon
3oz/85g demerara sugar
4oz/100g mixed dried fruit (ie currants, sultanas, raisins, mixed peel)
Few drops of lemon juice
2 fl oz/50ml sunflower oil
Seven tbls semi-skimmed milk
Method
1. Preheat the oven to 400F/200C/gas mark 6.
2. Line two baking trays with baking paper.
3. Sift together the flour and spices, then stir in the sugar, mixed fruit and lemon juice.
4. Mix the oil and milk, then stir into the mixture to make a dough.
5. Spoon 12 heaps of mixture on the baking trays and bake for around 20 minutes until golden.
6. Cool on a wire rack and then store in an airtight container.
Fancy a competition?
This week we are giving away a Sweetly Does It Pack of 100 Paper Petit Fours Cases courtesy of Kitchen Craft who design and develop over 3,500 kitchen and homewares products in the UK. Visit Kitchen Craft at www.kitchencraft.co.uk for more details and products.
To win the Petit Fours Cases, just answer the following question: Which sugar is used in the spicy rock cakes?
DUE TO THE CURRENT SITUATION WE WILL ONLY BE RECEIVING COMPETITION ENTRIES VIA EMAIL.
Email your answer and full contact details to: competitions@questmedianetwork.co.uk.
The closing date is Thursday 15 October. Good luck!