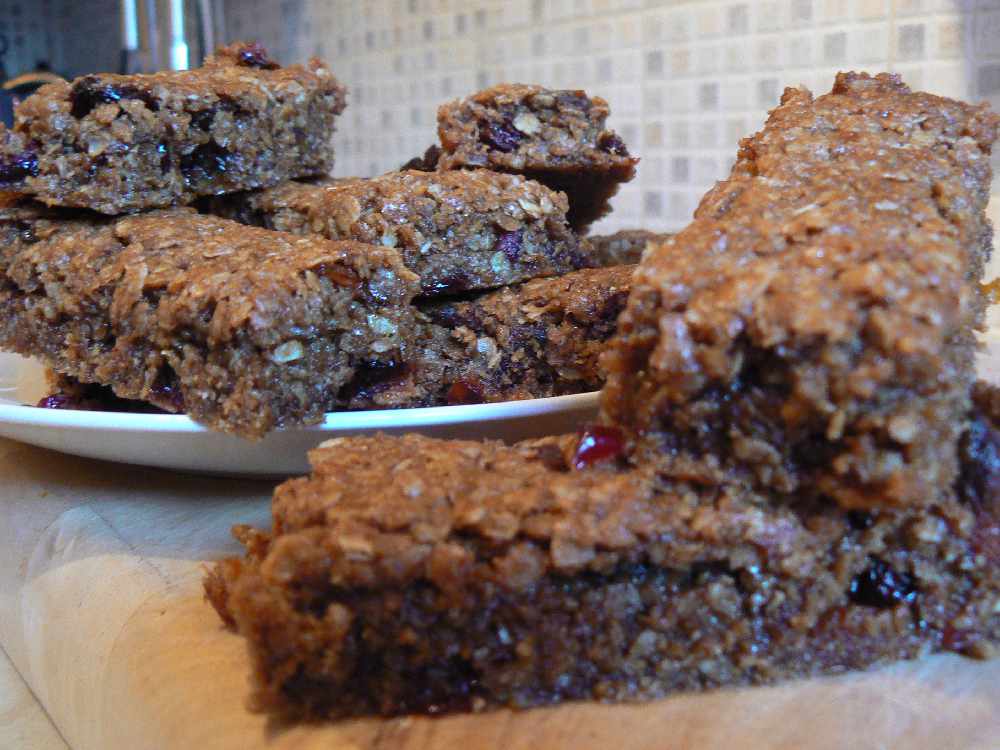 One of the tastiest and easiest recipes to make is for flapjacks. Try Lisa's here and see what you think...
I have been making these tasty treats for years and they are always snapped up quickly by my family.
I have included a recipe for flapjacks in this column before, but one of my colleagues in the office - Lee Wild - recently made some and brought them into work and I must say, they were lovely!
So I thought I would dig out one of my old recipes and make some for my children's lunchboxes now they are back in school.
Flapjacks are the ideal snack on the go. They are full of oats which slowly release energy – perfect for a long day in the classroom.
Here I have added a blend of fruits to boost the vitamin C content, including dates, raisins, apricots, cranberries and goji berries.
Perfect for a mid-morning snack.
Ingredients
Makes 12-16
Ingredients
175g/6ozs unsalted butter
175/6ozs dark muscovado sugar
Two tbls golden syrup
225g/8ozs porridge oats
115g/4oz mixture of dried fruits – dates, raisins, apricots, cranberries and goji berries
Method
1. Preheat the oven to 190C/375F/Gas Mark 5.
2. Line a medium sized baking tin (a Swiss roll tin is ideal) with baking paper.
3. Melt the butter, sugar and syrup gently in a small saucepan (don't let the mixture burn or it will be ruined).
4. Remove from the heat and pour into a mixing bowl with the oats. Mix thoroughly with a wooden spoon.
5. Add the dried fruits and mix well.
6. Spoon the mixture into the prepared tin and press down with the back of a metal spoon, making sure the mixture is evenly distributed.
7. Bake for 20-30 minutes until the mixture is golden brown.
8. Remove from the oven and leave the flapjack mixture in the tin. Place on a wire rack. Mark out the flapjacks with a sharp knife while the mixture is still hot. The flapjacks will harden as they cool.
9. Leave in the tin until the flapjacks are cold and then store in an airtight container. The flapjacks will keep well for two-three days.