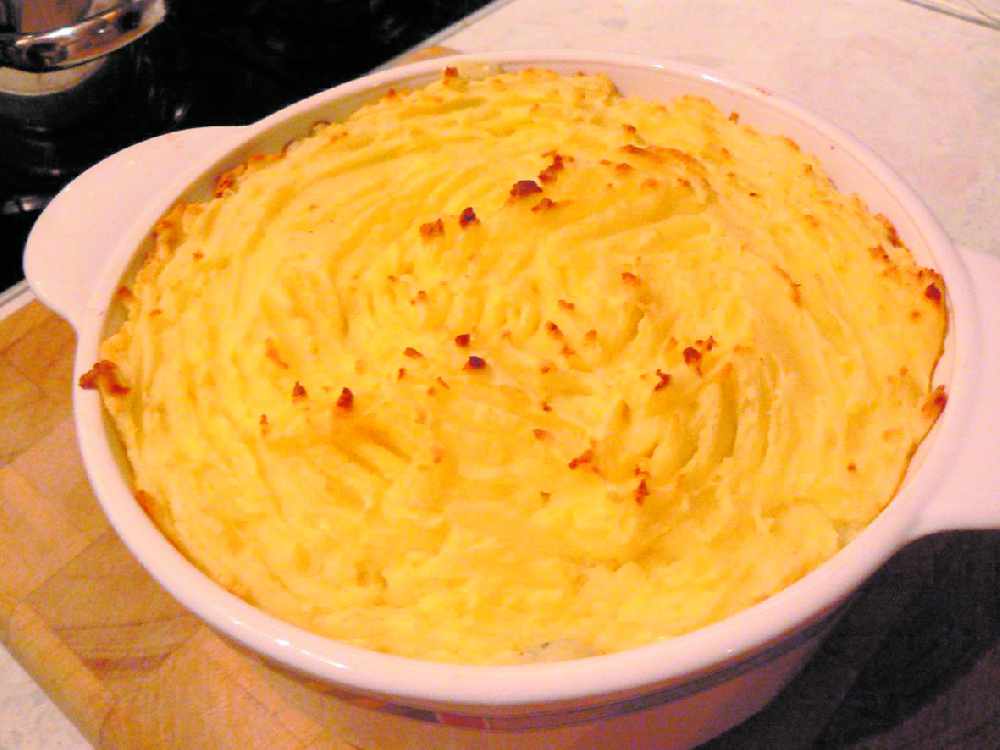 Amid the cold temperatures, long days in lockdown and dark evenings, Lisa has a fishy family favourite for you to serve up...
The weather has been decidedly chilly recently, so now's the time to indulge in a bit of comfort food!
One family favourite is definitely fish pie.
Made with vitamin-boosting fish, along with mashed potatoes and creamy parsley sauce, the fish pie has been a favourite on British menus for years.
You can use most fish types in a fish pie, but I tend to go for white fish such as cod, haddock, pollock or coley. Chunks of fresh seasonal fish are ideal.
Prawns and hard boiled eggs are other common additional ingredients in a fish pie.
After the fish has been poached in milk, it is oven-baked in a deep dish topped with mashed potatoes.
The fish pie is sometimes referred to as 'fisherman's pie' because the topping is similar to that of a shepherd's pie, in that it uses mashed potatoes.
This fish pie recipe is nutritious, easy and relatively cheap to cook.
It is best served with vegetables such as green beans, peas and/or broccoli to make the most of the nutritional value of the fish pie.
Ingredients
Serves 4-5
450g/1lb potatoes, boiled and mashed
100g grated Chedder cheese
450g/1lb white fish (cod, haddock, etc)
150ml/quarter pint of milk
150ml/quarter pint of water
Few drops of lemon juice
One bay leaf
Few pinches of dried parsley
For the sauce
25g/1oz/2 tbsp butter
25g/1oz plain flour
One tsp lemon juice
Two tsp dried parsley
Ground black pepper
Method
1. Boil or steam the potatoes. When cooked mash with the grated cheese. Set aside.
2. Preheat the oven to 190C/375F/gas mark 5.
3. Put the fish in a large pan with the milk, water, lemon, bay leaf and parsley. Heat slowly, cover and simmer gently for about 10 minutes until the fish is cooked.
4. Strain the fish and reserve the liquid.
5. Carefully flake the fish and remove any bones and skin. Set aside.
6. To make the sauce, melt the butter in a saucepan, add the flour and cook for around a minute over a low heat, stirring constantly. Gradually add the reserved cooking liquid, stirring well until smooth. Simmer gently for about a minute then remove from the heat.
7. Stir in the fish, parsley and lemon juice. Season with black pepper.
8. Pour the fish mixture into a three pint ovenproof dish. Top with the mashed potato and cook for around 20 minutes until golden brown on top.
9. Serve with seasonal vegetables.