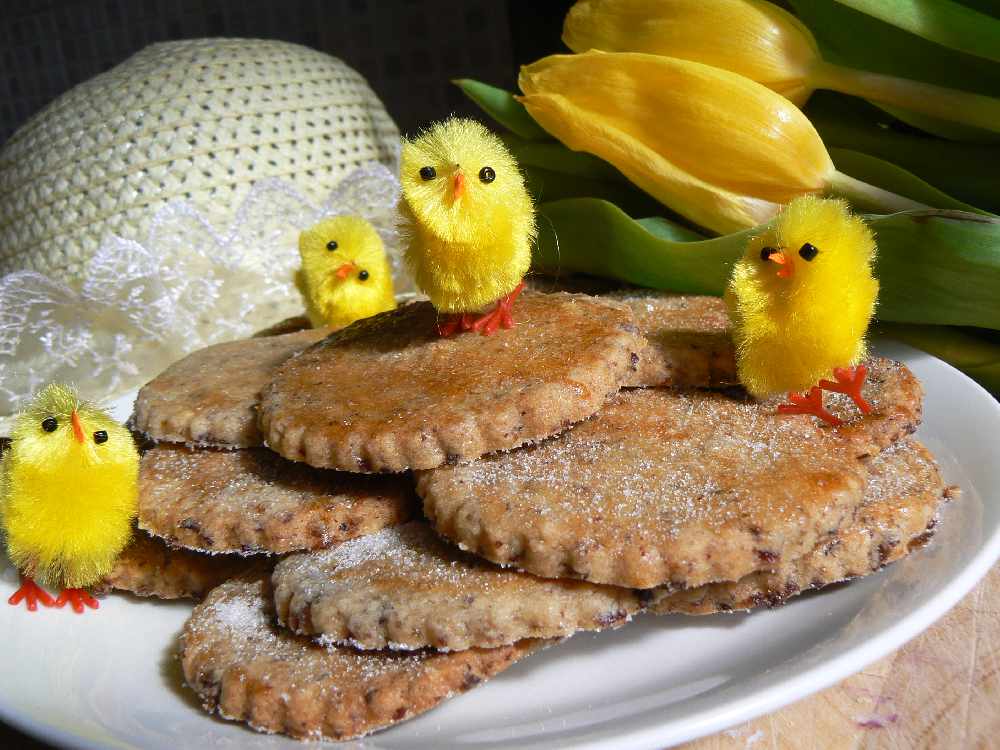 This Easter weekend is the perfect time to try your hand at some baking - so Lisa has a traditional British treat which is ideal for the occasion...
There are lots of baking traditions around the country when it comes to our holidays and festivals.
Cakes, biscuits and buns vary according to which county you live in. For instance, there is a Lakeland gingerbread associated with the village of Grasmere, but go further south and Dorset has its own gingerbread which is sold at the popular country fairs.
One recipe which has also been tweaked a bit as it has moved around the country is the Easter biscuit.
Easter biscuits are a traditional British treat which are given to guests on Easter Sunday.
They originated in the West Country and are made with flour, butter, eggs and sugar. As the recipe has evolved, some biscuits also contain a variety of fruits and spices.
The recipe below makes soft fruit- filled biscuits with a crunchy sugary topping.
I have used a crinkly biscuit cutter, but if you are making them with children over the Easter holidays you could always use a bunny or chick cutter.
I have used currants in my biscuits, but a variety of dried mixed fruits would also work just as well.
Ingredients
Makes around 20-24 biscuits
3oz/85g unsalted butter, softened
3 oz/85g caster sugar
One egg yolk
2oz/50g currants
1oz/30g mixed peel
Pinch of mixed spice
6oz/170g flour
Two-three tbls milk
Egg white and caster sugar to glaze
Method
1. Set oven to 350F/180C/gas mark 4.
2. Line two baking trays with baking paper.
3. Using a metal spoon, cream the butter and sugar together in a large bowl until light and fluffy.
4. Add the egg yolk, currants, peel, spice and flour and mix with just enough of the milk to make a dough.
5. Turn out onto a lightly floured surface and roll out to around a centimetre in thickness. Using your cutter, cut the dough into biscuits and place on the baking paper.
6. Bake for 10 minutes then remove from the oven, brush the biscuits with the egg white and sprinkle the caster sugar on top. Return to the oven for around 5-8 minutes until the tops are a light golden brown colour.
7. Cool slightly in the tin before transferring to a wire rack to cool. The biscuits will keep for a couple of days in an airtight tin.