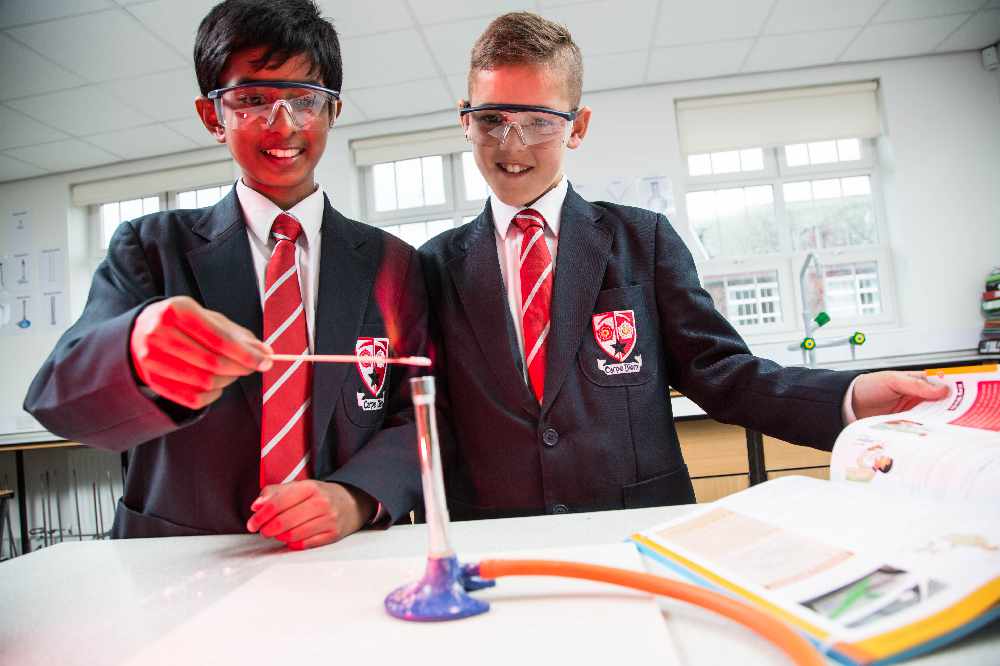 Audenshaw School will be hosting a virtual tour online from today (Thursday) to show parents considering sending their son to the establishment. 
A video of the various areas within the Hazel Street school has been created, including drone footage of the ample outdoor space – where their active sports teams train.
Jeanette Saw, principal at the school, said: "I am pleased to invite parents to our virtual tour.
"We wanted to give parents a clear view of our vision, our values, and to give them absolute confidence that their son will be looked after and nurtured as an individual.
"Our school is a special place. A place where every day I see staff working to achieve great things. I hope this tour gives prospective parents an insight into our core values of respect, responsibility and resilience."
The virtual tour is designed to give those considering the high school information about the school, hear from some of the students, and see the campus and facilities in more detail while they are unable to invite people to physically visit the school due to Covid restrictions.
The virtual tour video will be available to view throughout October.
An online version of the school prospectus will also be available to download online by visiting www.audenshawschool.org.uk.