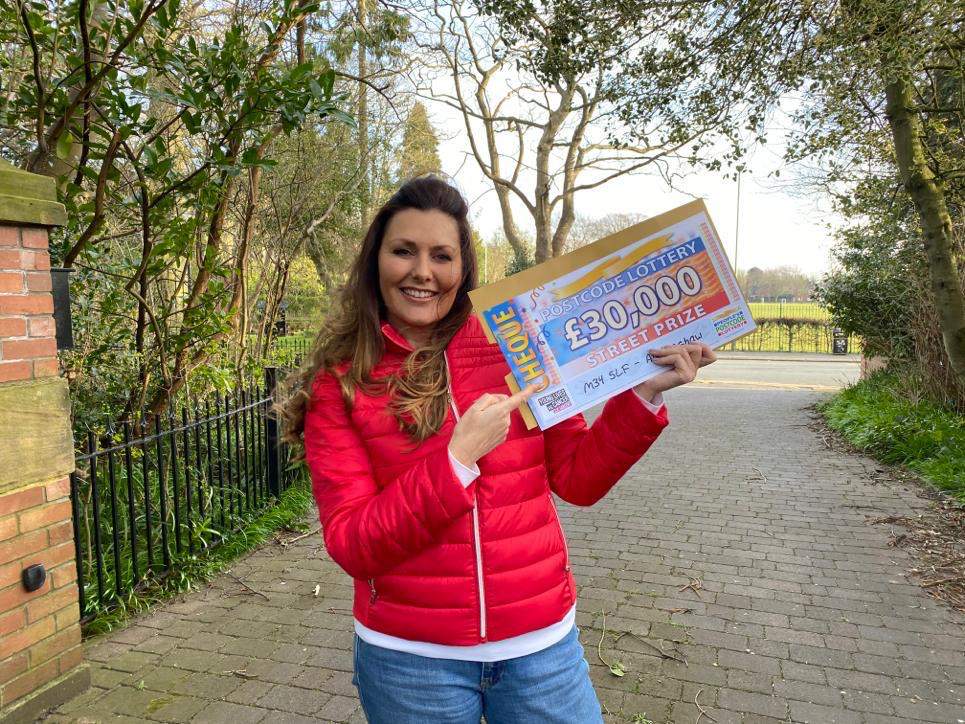 Three Audenshaw residents have received a timely pick-me-up after winning £30,000 each on the People's Postcode Lottery!
The postcode M34 5LF, which is Saxon Drive, was announced as a winner on Sunday, March 29.
Eschelle Armstrong, 46, was one of the winners and the news still hasn't sunk in. "I can't quite believe it," she said. "My husband, Rob, and our two children are all home just now, so all of us were gathered round the phone in the landing listening in.
"I put the phone down and thought, 'Did that just really happen?' It was a very nice phone call to get. I keep reliving the words over and over. I was quite emotional actually. I don't think I'm a very lucky person. We go abroad and have the worse weather ever, so it was a big shock. My children were screaming!"
Eschelle says she hasn't decided exactly what she will spend the win on yet, but she has a few ideas. "My kids (aged 9 and 11) both love horse riding, so they've been searching for horses to buy near us," she said.
"I used to have some when I was younger so it's in our blood. Maybe at some point in the future we will get a new addition to the family! We obviously can't go on holiday, but it gives us some options that we didn't have before."
Eschelle works for Tameside Council and is currently working from home, but still managed to tell her colleagues about the win. She said: "There's lots going on so we're both working from home. I told people yesterday at work as they were asking what I did at the weekend. I said, 'Well actually, I won £30,000!' They were all really pleased.
"We're just trying to take it in. Everybody we have spoken to is happy for us. It's a bit of nice news for now."
Surprisingly, it's not the first time Eschelle has won on the People's Postcode Lottery! Two years ago, the Audenshaw community won the lottery's monthly £3 million prize. The win was shared among everyone in the postcode sector, with Eschelle scooping £1,989.
"We won two years ago and the full postcode that won the big amount was a few streets down," she said. "I didn't think it was likely to happen again but I'm glad I stuck it out!"
The People's Postcode Lottery costs £10 a month to play and there are guaranteed winners every day. People play with their chosen postcode and are automatically entered into all draw.
People's Postcode Lottery ambassador, Julie McCourt, said: "Well done to all of our Audenshaw winners! It's lovely to hear that Eschelle was able to experience the news with all of her family and I hope they enjoy spending the money when they can. I'm sending a big congratulations to everyone!"
The draw was promoted on behalf of Clic Sargent, which has received more than £9.7 million funding to support young cancer patients and their families during and after treatment, all thanks to People's Postcode Lottery players
For more information on the People's Postcode Lottery, visit www.postcodelottery.co.uk or their social media accounts on Facebook and Twitter.