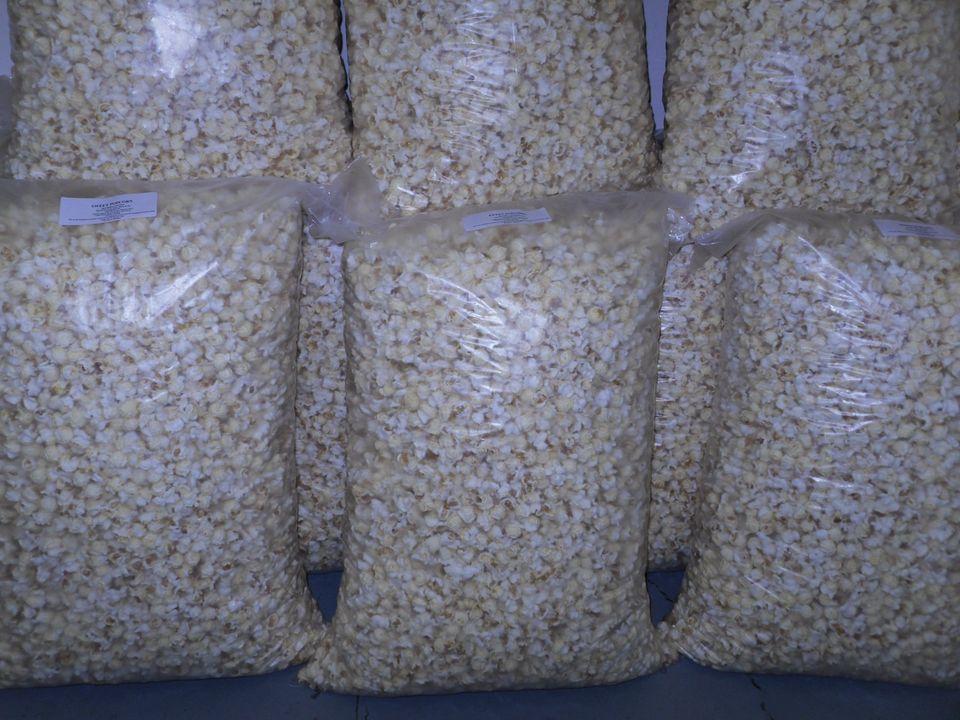 An Audenshaw-based manufacturer's sweet gesture in giving away free large bags of popcorn has certainly gone down well with Tameside residents.
Empire Popcorn contacted the Reporter on Monday afternoon to say it had 500 huge bags of sweet popcorn that it wanted to give out as a treat for the local community and invited members of the public to pick them up from its premises.
The company usually supplies shops, leisure parks, cinemas, theatres, bowling alleys and other venues with popcorn and candy floss to sell to visitors.
But like the cinema industry, the firm – based at Shepley North Industrial Estate – has taken a huge hit over the last few months and felt the financial impact of the coronavirus pandemic.
Mike Hague, company director of Empire Popcorn, came up with the brilliant gesture and there's certainly been a huge uptake.
But they're now kindly informing people that less than 24 hours after spreading the word, almost all of the bags have gone already!
He told us on Tuesday afternoon: "There's been a huge response – there's been queues outside the door! We're amazed how quickly they've gone, we're literally down to the last few bags now.
"Some people asked for a second bag so we decided to charge them £5 but we will donate the money to Willow Wood Hospice.
"We normally support the hospice when they hold a get-together for carers once a year but we thought this would be a nice way to help them and people have been happy to do that.
"We're delighted that we've been able to treat the people of Tameside and give some money to the hospice too. We also thank the Reporter for helping us to get the message out."
Explaining why they decided to give away the popcorn for free, Mike said: "We have lots of popcorn sitting here which would go out of date come December or January.
"Stocks would have been going to cinemas to satisfy their demand but such is the way things are at the moment, they don't need it – hence this offer.
"The whole cinema industry was banking on the new James Bond movie coming out on 12 November but it's now been pulled three times, which has sadly led to the likes of Cineworld taking drastic action.
"So we've decided to give away huge bags of cinema-style sweet popcorn to local residents and it's nice to be able to do something for the local community. It's a legitimate offer and we're fully approved by Tameside health officials, so there's no issues on that score."
For more information about Empire Popcorn, visit their website at https://www.empirepopcorn.co.uk/.