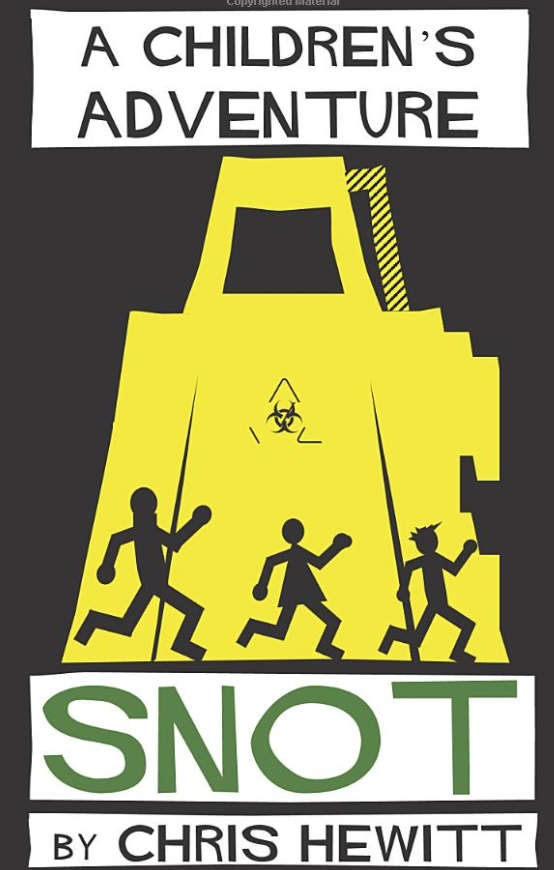 Image: Chris' novel 'Snot'
Readers, pack your bags for another adventure into the fictional town of Windmore.  
Chris Hewitt is the Tameside Hospital staff member and Audenshaw author releasing the fourth instalment of his children's book series.
The newest novel 'Snot' follows recurring character, Sophia, and her adventures in Windmore.
Sophia will be investigating a virus outbreak within the town of Windmore which leads to residents being locked down.
Chris added: "The inspiration was from an idea I had in 2012 about a virus outbreak. I'd only written one chapter and gave up. The pandemic jogged my memory so I took it from there, but obviously the events of the last year gave me plenty of research."
Hero of the novel, Sophia, is based on Chris' niece. The earlier books in the series following her adventures are Saving Christmas, The Book of Doom and Paws.
Chris also penned a young adult sci-fi book in 2020 called 'Blue Light'.
He said: "After taking a break from writing about my niece to write 'Blue Light', it was good to get back to Windmore and Sophia's adventures. I'm hoping to have another adventure published Christmas 2022.
"I'm also planning an adult novel for release around the same time. I've a few ideas to choose from and I'll get started on both in the new year."
You can get the novel here or find out more about Chris at https://www.chewittbooks.com/
Read more from the Tameside Reporter
Click here for more of the latest news
Click here to read the latest edition of the paper online
Click here to find out where you can pick up a copy of the paper