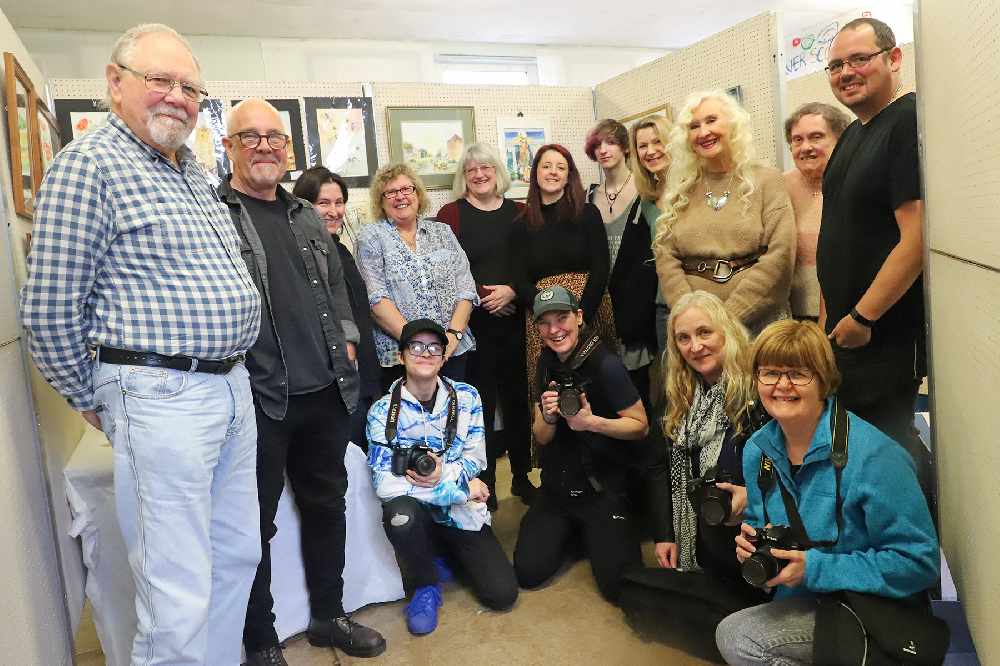 The third heART of Hollingworth arts and craft exhibition at Cannon Street Community Centre was voted a huge success.
More than 300 people visited the show last Saturday and Sunday, with many complimenting the quality of the work.
Some of them described the exhibition as 'the best yet'.
Marjorie Fletcher, one of the organisers, said: "The quality and diversity of the exhibitors was much admired and talked about by the people and we had a lot over the two days, who came to view what our lovely village had on offer. It was an amazing success."
The organisers were delighted that the majority of the 32 entries came from the village.
The range was wide and included paintings, poetry, tapestries, ceramics, photography costume design and model making. Hollingworth Primary School pupils also entered.
There were paintings of a variety of subjects and colourful flowers created from fabrics. There were also spirals intricately woven from willow and a range of baskets similarly crafted and stunning landscape photographs depicting local areas, plus a range of greeting cards.
The free to enter exhibition wasn't just about showcasing villagers' art. There was a pop-up cafe for people to enjoy a cuppa and something to eat while chatting to some of the exhibitors about their works.
With some of the entries for sale visitors could also go home clutching a Hollingworth original.
Images by Nigel Wood