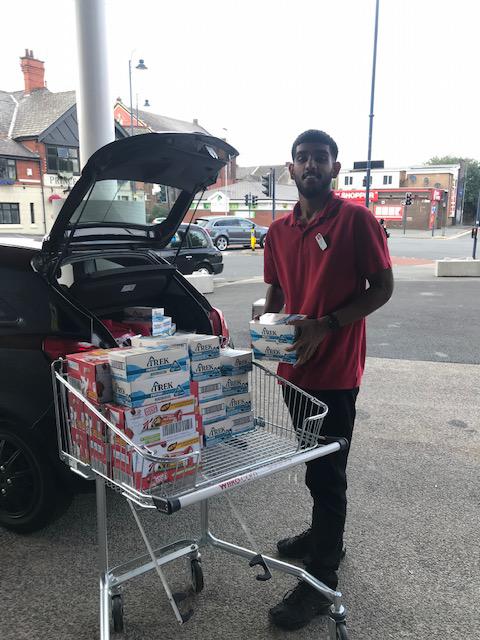 Staff from Ashton's Wilko store have donated over £700 of essential items to support a homeless charity in the town. 
The shop based at Tameside One decided to help charity We Shall Overcome to mark the homes and garden retailer's 90th birthday.
We Shall Overcome was established by Pauline Town, who runs a daily packed lunch service for up to 50 homeless people from her pub The Station.
Pauline relies entirely on donations to provide lunches and essential toiletries for those who have found themselves homeless.
Wilko's generous donation of snacks and every day health and personal care products will help her to continue to run this service.
Pauline (pictured below) has been celebrated throughout Greater Manchester for her tireless work in helping the homeless, winning a Pride of Manchester Award last year, and has since had a homeless shelter named in her honour in recognition of her work.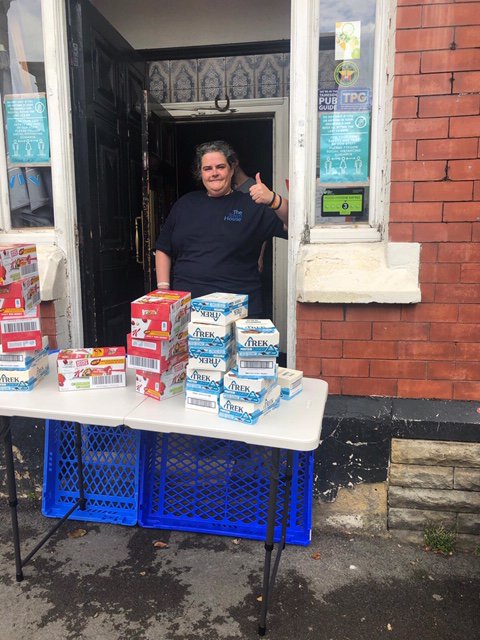 The original Wilko store opened in Leicester as a hardware store in 1930. Since then, the business has expanded across the UK and the Ashton store is one of 415 stores situated on a British high street.
Jerome Saint-Marc, CEO of Wilko, said: "Our team members are the beating heart of our stores and have helped make Wilko a high street hub for Britain over the last nine decades.
"This donation, organised by our fantastic team in Ashton is one of many projects that we're undertaking locally to support hardworking families, communities and vulnerable individuals up and down the country as part of our 90th birthday celebrations.
"We truly appreciate the support of our customers and look forward to what the next 90 years hold for our business, which will continue focusing on creating helpful, solution-focused products that free up time so that our shoppers and their families can be the best that they can be."
Wilko has undertaken extensive community work this year, with a particular focus on supporting those impacted by the Covid-19 crisis.
Activity has included everything from launching a £125,000 community fund, donating thousands of products to families in need and NHS staff and enabling members of its Worksop support centre staff to volunteer for a helpline for elderly people who may have felt isolated.