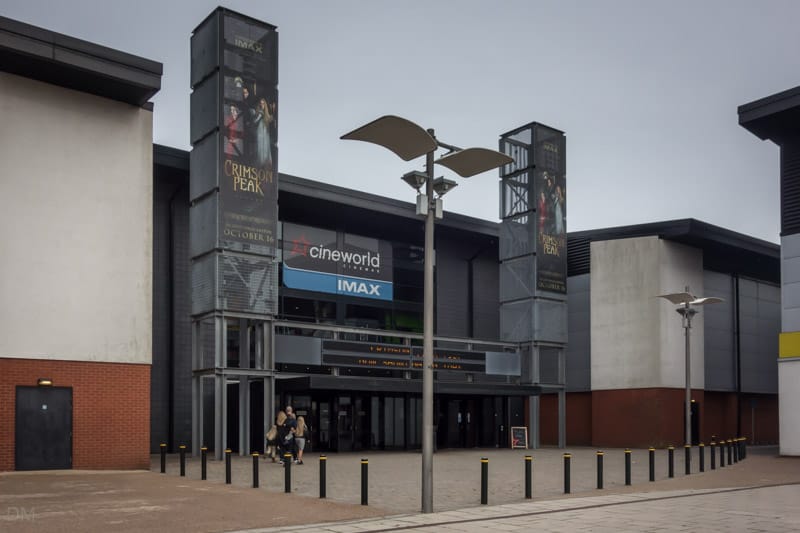 Cineworld's cinema at Ashton Leisure Park will close temporarily due to the ongoing impact of the coronavirus pandemic on the industry.
Reports emerged on Sunday (4 October) that the UK's biggest cinema operator could close all 128 of its sites across the country in the coming weeks.
Cineworld had initially responded to say it was "considering" the closure of all of its UK and US sites but has now confirmed it will happen from Thursday (8 October).
The decision will affect 5,500 jobs in the UK and around 45,000 employees in total.
It follows the firm posting losses of £1.3 billion last month and the bad news that the release of the latest James Bond blockbuster 'No Time To Die' will be further delayed from November until April 2021 "in order to be seen by a worldwide theatrical audience".
It is hoped that Cineworld cinemas will be able to reopen next year, with staff being asked to accept redundancy in the hope of rejoining the company when theatres open again.
Chief executive, Mooky Greidinger, said: "This is not a decision we made lightly, and we did everything in our power to support safe and sustainable reopenings in all of our markets - including meeting, and often exceeding, local health and safety guidelines in our theatres and working constructively with regulators and industry bodies to restore public confidence in our industry.
"We are especially grateful for and proud of the hard work our employees put in to adapt our theatres to the new protocols and cannot underscore enough how difficult this decision was.
"Cineworld will continue to monitor the situation closely and will communicate any future plans to resume operations in these markets at the appropriate time, when key markets have more concrete guidance on their reopening status and, in turn, studios are able to bring their pipeline of major releases back to the big screen."
It is understood that Cineworld bosses will write to Prime Minister Boris Johnson and Culture Secretary Oliver Dowden to tell them that cinema has become "unviable" as studios keep putting back blockbuster releases.
Cineworld reopened most of its cinemas - including the one in Ashton - at the end of July as lockdown measures began to ease.
Ashton's Cineworld first opened at its Fold Way location back in December 2003.
Tameside MP Jonathan Reynolds, who is Shadow Work and Pensions Secretary, said: "Terrible news this weekend that Cineworld is shutting its doors for now - a sign of just how bad the economic crisis could get. My thoughts are with all their staff.
"The government cannot just shrug off certain industries as unviable - Brits love the cinema, it's only unviable during a pandemic! Sectors acutely hit need targeted support now, so we can see them flourish again in future. We've so many happy family memories at Cineworld Ashton - I hope the Chancellor acts now so we will be back."