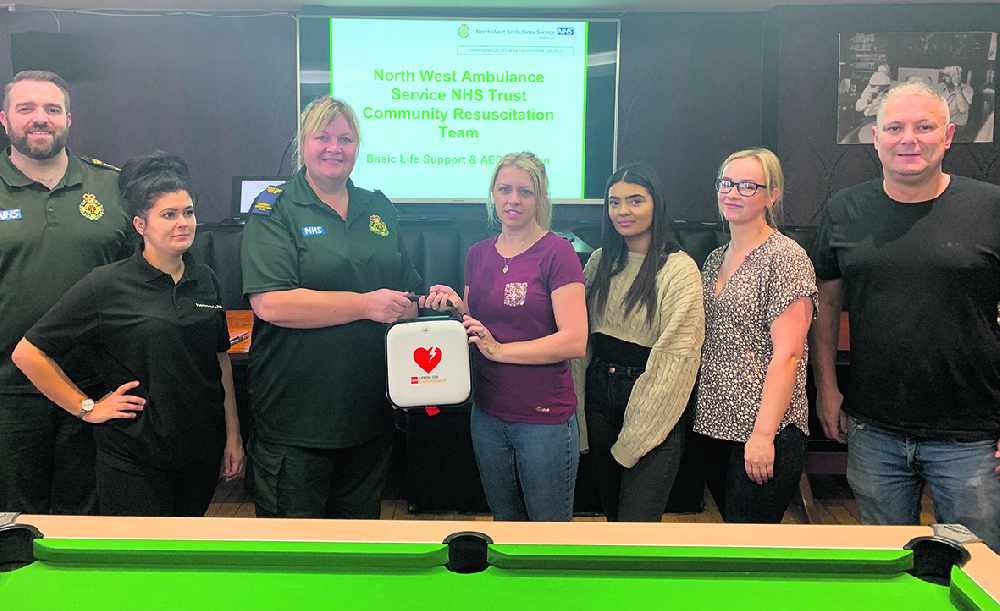 Heavenly's Bar on Old Street now has a defibrillator after a fundraising campaign.
The Ashton bar, which opened last October, has raised £1,200 for the life-saving piece of equipment.
It was installed yesterday (Wednesday) and staff received basic life support training from Joanne Thwaites and Martin Yates of the North West Ambulance Service.
Owners Paul and Zoe Bradley wanted to install the defibrillator after two frightening incidents on Old Street just before Christmas.
They thanked punters who have generously donated to the cause,
especially greyhound trainer Carol Evans, who donated £300. Money was raised via a donation bottle on the bar and football cards over the past few months.
The fundraising now continues with the goal of installing another defibrillator at the Radio Cabs office, also on Old Street.