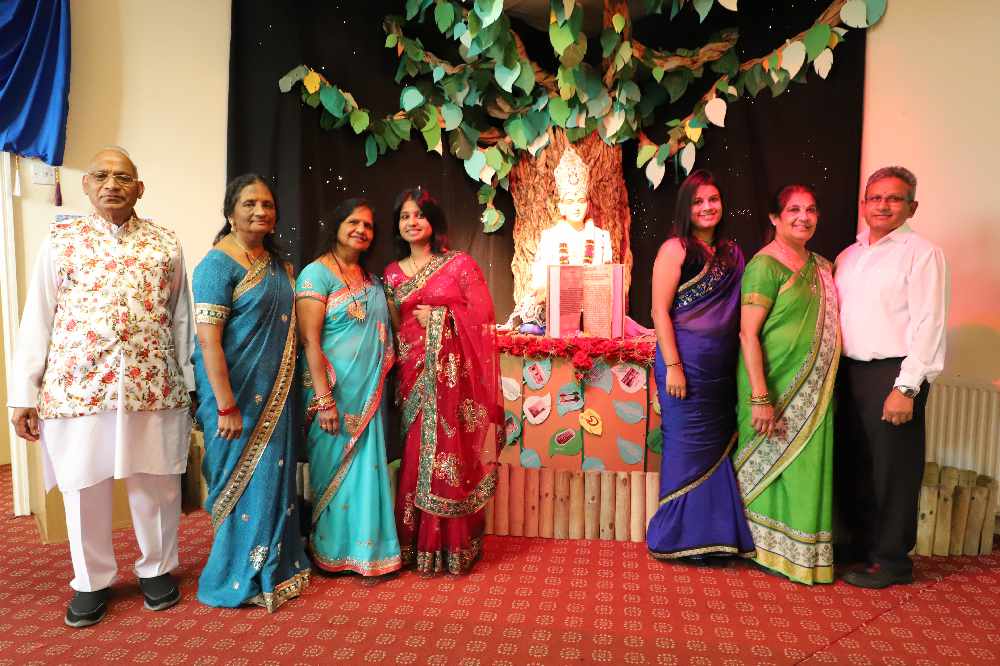 Ashton's Hindu temple have been hard at work helping the community during the Coronavirus pandemic with a range of charitable acts.
BAPS Swaminarayan Sanstha [BAPS] and its leader His Holiness Mahant Swami Maharaj, has issued a call to act upon their dharma (duty) in this time of need.
At its peak over 1,100 volunteers were working in 61 areas around the UK and Europe to help support the local community.
In the local area, they have been helping out at Tameside Hospital, Ashton Police Station and Dukinfield Ambulance service, providing food and supplies alongside letters of appreciation.
They have also been supporting six foodbanks in Tameside South, Denton, Tameside East, Mossley, Droylsden and Stockport by delivering tinned and dry food items and everyday essentials.
Eleven care homes have been donated dry goods, snacks and treats while five schools including St Christopher's RC primary school, St Damians RC High School and The Great Academy have been given snacks and drinks for those children of key workers who have still been attending school.
Seventy-five tonnes of fresh fruit and veg has been delivered to those in need in the local community, and there has been inter-faith charity, with supplies donated to the church during easter, the mosque during Ramadan the gurdwaras during Vaisakhi.
BAPS has also produced a video nationally playing tribute to the thousands of key workers that have continued serving the public during the pandemic.
The video, based on a poem, features more than 100 doctors, nurses, pharmacists and others who have joined thousands of BAME key workers serving on the frontline.
The local efforts in Manchester were recognised by Dr Eamonn O'Neal, the High Sheriff of Greater Manchester and lead to the 'High Sheriff of Greater Manchester's Special Recognition Award'. Local MP and Deputy Leader of the UK Labour Party & Shadow first Secretary of State, Angela Rayner, also congratulated the work and volunteer service of BAPS Manchester at this time.
[Picture - worshippers celebrating Diwali in 2019]