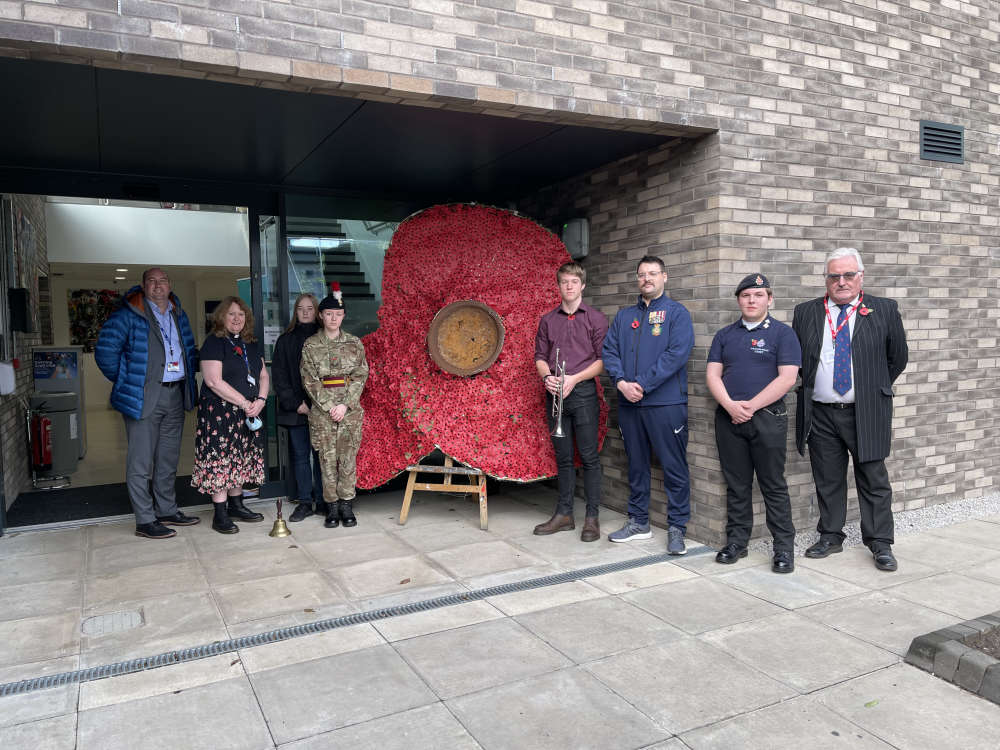 Students at Ashton Sixth Form College created a piece of evocative art to commemorate remembrance.  
The large poppy is formed of over 1000 of the smaller poppies people pin to their clothes and contains many meaningful details.
College Chaplain, Reverend Jean Hurlston, explained: "The whole design captures the power of the poppy and demonstrates the fields where the poppies grow.
"In the middle of the artwork there's a piece of metal to illustrate an army helmet and holes in it to depict those people for whom the hardhat didn't protect.
"The metal is also made to look rusty, illustrating the passage of time and the changes that have happened. Lights around the edge of the artwork show the lightning strikes of the gunfire.
"This is beautiful art, but it shows there's a lot of hurt and we need to learn from that hurt."
The poppy art is an initiative by the Sixth Form's art department when they thought about how they could best represent remembrance.
Students and teachers also marked the two-minute silence, as they do every year.
Reverend Jean Hurlston added: "I believe what we need to do as a community is gather together, bring that oneness and help people understand why we're doing it.
"It just makes the hairs on the back of your neck stand up when we start those silences, and the students are so respectful."
Read more from the Tameside Reporter
Click here for more of the latest news
Click here to read the latest edition of the paper online
Click here to find out where you can pick up a copy of the paper