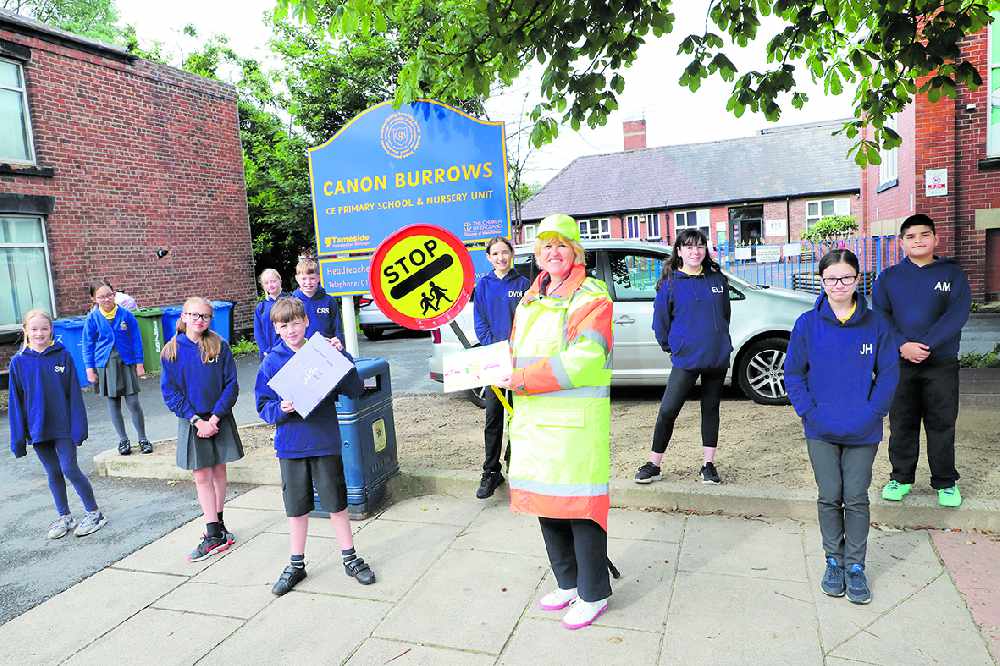 School crossing patroller Janice Lamont has hung up her lollipop stick for the final time after very nearly 20 years of service at one Ashton primary school.
Janice has been safely guiding primary pupils and their parents across busy roads as they make their way to Canon Burrows CofE, where she has also doubled up as a dinner lady.
Janice has loved her job and says she will miss all of the children - although living locally she will still see many of them when out and about.
In all Janice, 59, has worked for Tameside Council as a dinner lady or lollipop patroller for 23 years in total - having spent the last 20 dedicating herself to duties at Canon Burrows.
"I've helped many hundreds of children cross the road to Canon Burrows and Waterloo Primaries each morning and afternoon - and it is sad to go as I will miss them," she said.
"I have seen the children grow up and then seen them again with their own children!
"It has been a lovely job and I will miss all of the children giving me a hug. I would always have a sticker for them if they had achieved something at school or if it was their birthday which they would always appreciate."
Janice added that the majority of drivers had been patient, accepting the rules of the road as far as crossing patrols were concerned.
"I always had a phrase 'Okie Dokie,'" explained Janice. "Which meant it was safe for the children and parents to cross the road."
Janice has helped at the school throughout lockdown as a dinner lady, looking after the children of key workers, and has returned to her lollipop duties as children were allowed back to school in the last few weeks before the summer holidays.
Janice has close family links with the school with both of her own sons having gone to Canon Burrows.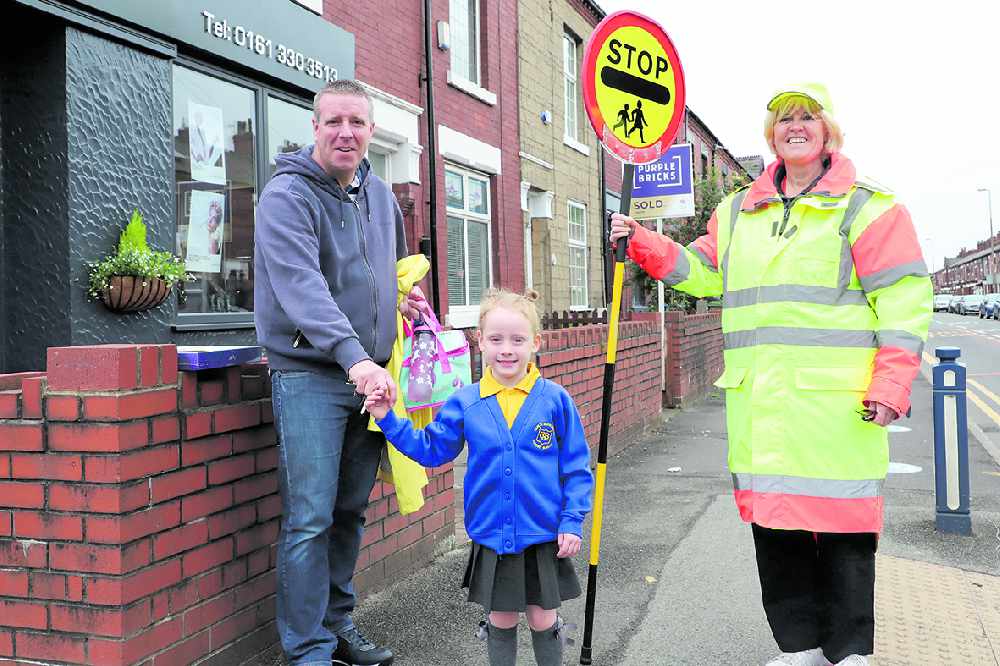 Her youngest son Andrew went on to serve in the army in the military police, having been based in Afghanistan, but still maintaining links with the school. He sent a special shield to the school, created when he was serving in Kenya and in return the school children have sent letters and care packages to him themselves.
Janice's eldest son Ian, who is an IT analyst with Sainsbury's in Manchester, also went to Canon Burrows.
Janice says she is now looking forward to spending more time with her family in retirement, especially after not being able to see them for so long during lockdown.
Not least she is looking forward to seeing Andrew and his wife Sarah and her three-year-old grandson, who all live Telford.
Her own husband John retires next month and they are hoping to take a family holiday in Wales later in the year.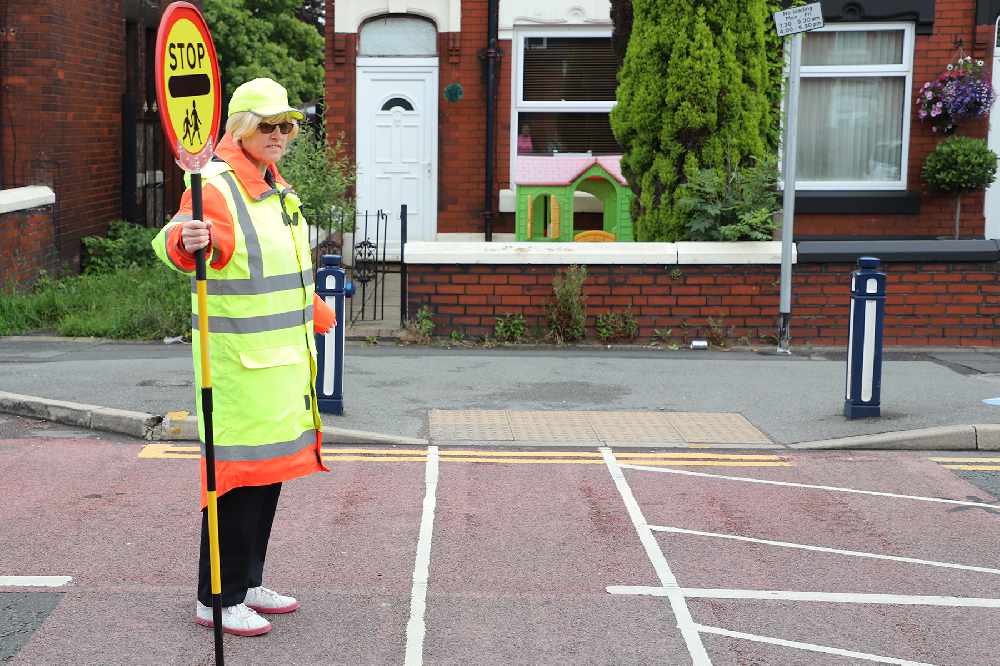 Headteacher at Canon Burrows Suzanne Fildes paid tribute to Janice and said the school would miss her enormously.
"Normally we would hold a special assembly to celebrate all of her hard work and commitment to our school, however due to the current circumstances we arranged instead for a special book to be presented to Mrs Lamont.
"Over the last few weeks children in school and those learning from home have been busy sending me poems, letters and art work to go in the book – their contributions and memoires reflect how highly regarded and sadly missed she will be!
"Both of Mrs Lamont's boys also attended the school as children and we hope to continue to keep in contact with them in the future," she added.
"We are grateful to Mrs Lamont for standing outside in all weathers to ensure our children and adults are always able to cross the road safely and enjoy lunch times.
"I want to wish Janice well in her retirement - she certainly deserves a rest although it sounds like she is going to have her hands full spending lots of time with her grandchild!"
Janice too wished the school the best for the future amid these difficult times.
"There have been lots of safety measures introduced at the school, a one-way system and the children have had to be in small groups.
"So I hope the school goes from strength to strength again after all of this and wish everyone well. I will miss them."