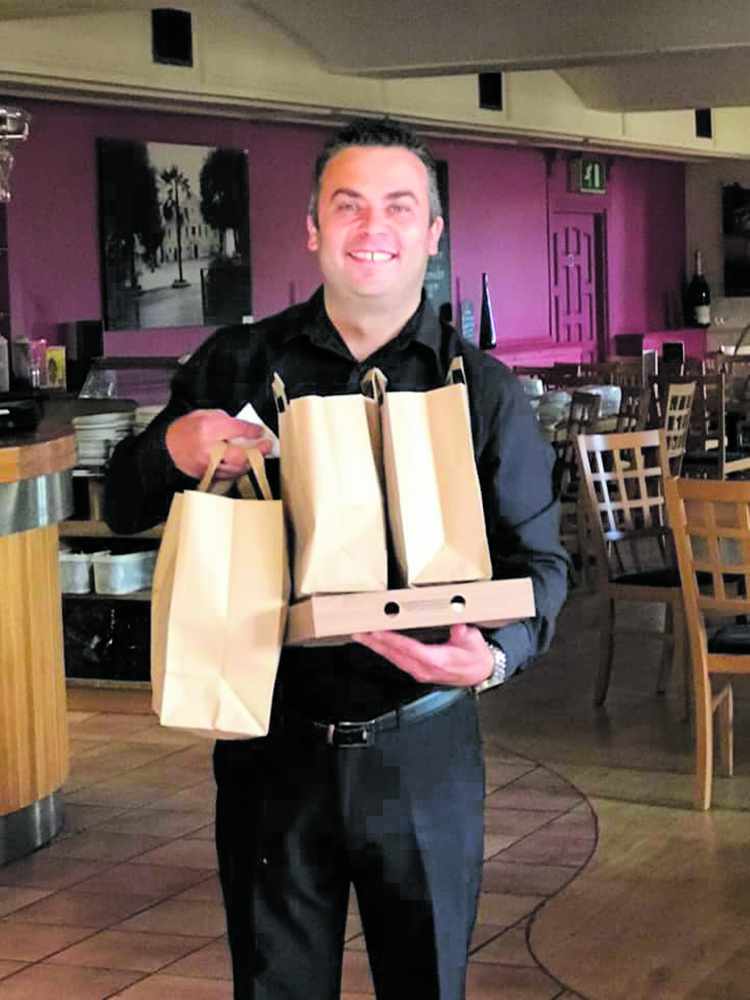 Local restauranteur Mark Waine said he was 'shocked' but 'grateful' to discover he has been nominated for a prestigious 'hero' honour.
The manager at San Rocco has been nominated for the 'Most Heroic Individual' award in this year's Heinz Hero honours.
The awards recognise people who have gone the extra mile to care for their communities.
Nominated by Nicola Sweeney, Mark is now on a shortlist of 24 inspiring and dedicated individuals from across the country.
He's earned his spot by offering an inclusive dining experience and a menu designed for children that have additional needs, such as Nicola's son, Taylor Sweeney.
Mark's menu has been a collaborate effort, enlisting the help of a speech and language therapist.
Its design uses symbols and pictures to give children the freedom to order on their own, but he intends to develop it further by using photographs of the actual food at San Rocco.
Members of staff are also learning sign language, opening up more channels of communication.
"We want people to feel that they can come in, regardless of disabilities.
"We just want to be inclusive to them, because that's what family time is, coming out and sharing a meal," Mark says.
Regarding his nomination, he added: "I'm just happy and grateful that I've been nominated.
"It's very kind of people to even think of me like that.
"It was a shock, but just to be nominated is good enough for me."
The winner of the Heinz Food Heroes award will receive a £5,000 grant to be put towards a training programme or apprenticeship of choice and will be announced soon.
Meanwhile Mark is celebrating a nomination double, having also been nominated for the Amazing Ashton Awards. Winners of these awards will be announced on Friday (13 November).